Articles by Ian Cobain
We found 6 results.
---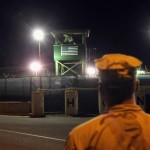 [10 Years Ago] The Guantánamo Files: Leaks Lift Lid on World's Most Controversial Prison
David Leigh, James Ball, Ian Cobain and Jason Burke - The Guardian, 10 May 2021
Article published on TRANSCEND Media Service in 2 May 2011
• Innocent people interrogated for years on slimmest pretexts
• Children, elderly and mentally ill among those wrongfully held
• 172 prisoners remain, some with no prospect of trial or release
• Interactive guide to all 779 detainees
→ read full article
---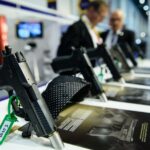 Why I Was Refused Entry to Cover UK Arms Fair
Ian Cobain – Middle East Eye, 16 Sep 2019
On Tuesday [10 Sep], I watched as thousands of people streamed towards a 100-acre conference centre in east London, flashed their passes to the security guards at the gates, and strolled inside. Never before in my career have I been banned from attending an event to which other journalists have been admitted.
→ read full article
---
Rectal Rehydration and Broken Limbs: The Grisliest Findings in the CIA Torture Report
Dominic Rushe, Ewen MacAskill, Ian Cobain , Alan Yuhas and Oliver Laughland – The Guardian, 15 Dec 2014
Parts of the CIA interrogation programme were known, but the catalogue of abuse is nightmarish, especially knowing much more will never be revealed.
→ read full article
---
Camp Nama: British Personnel Reveal Horrors of Secret US Base in Baghdad
Ian Cobain – The Guardian, 8 Apr 2013
British soldiers and airmen who helped to operate a secretive US detention facility in Baghdad that was at the centre of some of the most serious human rights abuses to occur in Iraq after the invasion have, for the first time, spoken about abuses they witnessed there. View Baghdad's secret torture facility
→ read full article
---
Britain Destroyed Records of Colonial Crimes
Ian Cobain, Owen Bowcott and Richard Norton-Taylor - The Guardian, 23 Apr 2012
Review finds thousands of papers detailing shameful acts were culled, while others were kept secret illegally.
→ read full article
---
The Guantánamo Files: Leaks Lift Lid on World's Most Controversial Prison
David Leigh, James Ball, Ian Cobain and Jason Burke - The Guardian, 2 May 2011
• Innocent people interrogated for years on slimmest pretexts
• Children, elderly and mentally ill among those wrongfully held
• 172 prisoners remain, some with no prospect of trial or release
• Interactive guide to all 779 detainees
→ read full article
---