Articles by Irene Dawa
We found 1 results.
---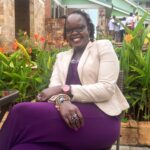 How Communication Shutdown Led to Humanitarian Crisis and Violence in the India-administered Kashmir
Irene Dawa – TRANSCEND Media Service, 7 Oct 2019
3 Oct 2019 – The Kashmir conflict is complex with national and international dynamic. A single solution at one level will not work; rather, having multiple solutions at different actor/levels keeping their interests in mind would include Pakistan, India, China negotiated by the UN at one level (track one), and having Indian government and state based authority negotiated by France for example (track 2) and graft home based solution in consultation with religious, community leaders, scholars and civil society negotiated by representatives of civil society in a neutral country (track 3) that could benefit both New Delhi and the people of Kashmir, would be ideal.
→ read full article
---