Articles by Irwin Loy
We found 4 results.
---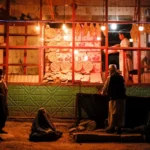 From Rural Drought to Urban Shortages: Afghanistan's New Hungry
Shadi Khan and Irwin Loy | The New Humanitarian - TRANSCEND Media Service, 11 Oct 2021
6 Oct 2021 – 'We have cut our grocery expenditures and are trying to consume as little as possible.' Hunger is rising in Taliban-controlled Afghanistan, and the clearest sign may be who's now struggling to afford food: the educated, urban, and middle-class.
→ read full article
---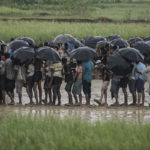 How a Legal Challenge on Rohingya Deportation Could Redefine the Bounds of International Justice
Irwin Loy – IRIN News, 20 Jun 2018
13 Jun 2018 – It's a simple-sounding question with far-reaching ramifications: does the International Criminal Court have the mandate to investigate the alleged deportation of Rohingya civilians from Myanmar into Bangladesh? "It's an incredibly compelling case given the scale of the atrocities that have occurred."
→ read full article
---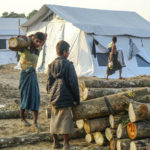 Myanmar Levels Former Rohingya Villages to Build Camp for Returnees: Maps and Graphics
Irwin Loy | IRIN – TRANSCEND Media Service, 19 Mar 2018
Myanmar has bulldozed entire Rohingya villages to make way for a massive camp at the centre of a stalled plan to house returning refugees, an analysis of new satellite imagery shows.
→ read full article
---
Laos: For Cluster Bomb Survivors, War Far From Over
Irwin Loy – Inter Press Service-IPS, 15 Nov 2010
Eighteen-year-old Phongsavath Manithong rubbed his eyes with the back of his arms as he described how his life changed forever. He was not even born yet when U.S. military pilots dropped millions of tiny explosives onto Laos. But almost four decades after war ended for this South-east Asian nation, it is people like him who still suffer.
→ read full article
---