Articles by Jayati Ghosh
We found 3 results.
---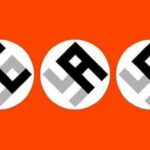 The Rape of India's Soul
Jayati Ghosh | Project Syndicate – TRANSCEND Media Service, 16 Dec 2019
10 Dec 2019 – India's rapid descent into xenophobia, violence, and irrationality. The government is keen to pass a new Citizenship Amendment Bill, which makes Hindu, Jain, Buddhist, Sikh, Parsi, or Christian refugees from Afghanistan, Bangladesh, and Pakistan eligible for Indian citizenship. Muslims are excluded.
→ read full article
---
150 Years of 'Das Kapital': How Relevant Is Marx Today?
Jayati Ghosh – Al Jazeera, 28 Aug 2017
22 Aug 2017 – It is quite amazing that Karl Marx's Capital has survived and been continuously in print for the past century and a half. The seminal work of the 19th century economist still provides a framework for understanding contemporary capitalism.
→ read full article
---
Could Ecuador Be the Most Radical and Exciting Place On Earth?
Jayati Ghosh – The Guardian, 23 Jan 2012
Ecuador must be one of the most exciting places on Earth right now, in terms of working towards a new development paradigm. It shows how much can be achieved with political will, even in uncertain economic times. Just 10 years ago, Ecuador was more or less a basket case, a quintessential "banana republic" (it happens to be the world's largest exporter of bananas), characterised by political instability, inequality, a poorly-performing economy, and the ever-looming impact of the US on its domestic politics.
→ read full article
---