Articles by Josef Federman
We found 3 results.
---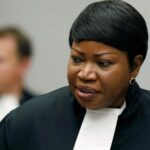 ICC Clears Way for War Crimes Probe of Israeli Actions
Josef Federman | Toronto Star/Popular Resistance - TRANSCEND Media Service, 8 Feb 2021
6 Feb 2021 – The International Criminal Court said Friday [5 Feb] that its jurisdiction extends to territories occupied by Israel in the 1967 Mideast war, potentially clearing the way for its chief prosecutor to open a war crimes probe into Israeli military actions. The decision was welcomed by the Palestinians and decried by Israel's prime minister, who vowed to fight "this perversion of justice." The U.S., Israel's closest ally, said it opposed the decision.
→ read full article
---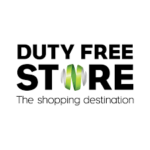 US Duty Free Shop Owners Give Millions to Israeli Settlements
Uri Blau and Josef Federman | Associated Press – ABC News, 15 Jul 2019
1 Jul 2019 – When travelers shop at Duty Free Shops at airports worldwide, they may be paying for more than a bottle of vodka or box of chocolates. The Falic family of Florida, owners of the ubiquitous chain, funds a generous and sometimes controversial philanthropic empire in Israel that runs through the corridors of power and stretches deep into the occupied West Bank. The family supports many far right causes considered extreme even in Israel.
→ read full article
---
Israeli Settlements Have Grown During the Obama Years
Josef Federman | AP – TRANSCEND Media Service, 19 Sep 2016
As Obama heads into the home stretch of his presidency, he leaves behind an unfulfilled vision. Not only did he fail to stop it, but he watched Israeli construction in the West Bank and east Jerusalem thrive — despite repeated White House condemnations.
→ read full article
---