Articles by Kirthi Jayakumar
We found 2 results.
---
(Castellano) Nuevo diseño del Triángulo de la Violencia: La búsqueda de un lugar para curar el Trauma a través de un Trabajo de Paz
Kirthi Jayakumar – TRANSCEND Media Service, 2 Dec 2019
Mediante la presentación del argumento de que la violencia cultural y estructural es un trauma que no ha sanado y no ha sido resuelto, este informe investiga más a fondo y defiende la expansión del contexto presentado por Galtung. Al hacer esto, este informe argumenta a favor del abordaje del trauma sin sanar para así poder abordar tanto los factores estructurales y sistémicos que mantienen a la violencia con vida, así como las manifestaciones directas de violencia.
→ read full article
---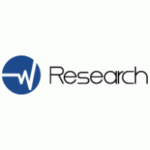 Redrawing the Galtung Triangle – Finding Place for Healing Trauma in Peace Work
Kirthi Jayakumar – TRANSCEND Media Service, 17 Jun 2019
Abstract – The Galtung Triangle describes direct violence as emanating from underlying cultural and structural violence. This focal point enables a cogent understanding of how every instance of direct violence depicts something underlying that needs to be addressed. This paper digs deeper and makes the case for expanding the framework presented by Galtung, by advancing an argument that underlying structural and cultural violence, is unhealed and unresolved trauma. In doing so, this paper argues in favor of addressing the unhealed trauma in order to address both structural and systemic factors keeping violence alive, as well as the direct manifestations of violence.
→ read full article
---