Articles by Lisa Hajjar
We found 4 results.
---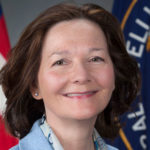 Why Gina Haspel, the Queen of Torture, Was Able to Rise to the Top of the CIA
Lisa Hajjar – The Nation, 26 Mar 2018
16 Mar 2018 – While Pompeo is a torture enthusiast like Trump—Haspel is the real deal. A career CIA agent, she played a leading role in the agency's program of torture, kidnapping, and forced disappearance during the Bush administration.
→ read full article
---
How the World's Largest Psychological Association Aided the CIA's Torture Program
Lisa Hajjar – The Nation, 18 May 2015
The American Psychological Association's collusion was crucial because other physicians were increasingly reluctant to participate in the interrogations. To date, psychologists who are critical of the APA's record on offshore national security interrogations—including report authors Soldz and Reisner—continue to be described as "dissidents" in the organization. This revealing report may provide long overdue redress of this ignominious record of human experimentation and ethical malfeasance.
→ read full article
---
The CIA Didn't Just Torture, It Experimented on Human Beings
Lisa Hajjar – The Nation, 22 Dec 2014
Reframing the CIA's interrogation techniques as a violation of scientific and medical ethics may be the best way to achieve accountability. At the helm of this human experimentation project were two psychologists hired by the CIA, James Mitchell and Bruce Jessen.
→ read full article
---
CIA: KUBARK's Very Long Shadow
Lisa Hajjar – Al Jazeera, 13 Aug 2012
A 2011 FBI "primer" on overseas interrogations, which became public on August 2, 2012, as a result of Freedom of Information Act action taken by the American Civil Liberties Union, repeatedly cites the Central Intelligence Agency's 1963 KUBARK Counterintelligence Interrogation. KUBARK was the code name the CIA used for itself. The FBI briefing also cites the CIA's 1983 Human Resource Exploitation Manual (Honduras version) to train interrogators in the art of obtaining intelligence from "resistant sources". Since KUBARK continues to be an operable model, it is worth recalling some highlights (or lowlights) of that history in order to put the 2011 primer into context.
→ read full article
---