Articles by Michael Moore
We found 14 results.
---

The Terrorist Attack Is NOT Over
Michael Moore - TRANSCEND Media Service, 11 Jan 2021
10 Jan 2021 – The terrorist attack is NOT over. Thousands from Wednesday's [6 Jan] terrorist mob assault on the Capitol have not been arrested and have NOT LEFT the DC area. They are planning more attacks. A poster advertising an "ARMED MARCH ON CAPITOL HILL & ALL STATE CAPITOLS" on January 17th is being displayed all over.
→ read full article
---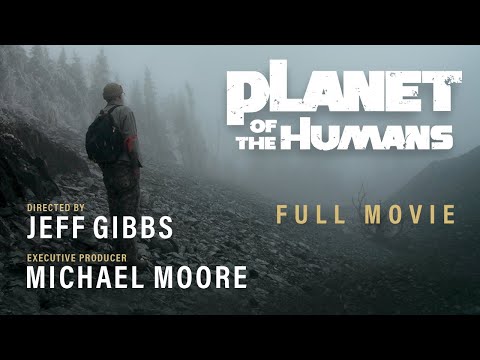 Planet of the Humans | Full Documentary, Earth Day 2020
Michael Moore – TRANSCEND Media Service, 27 Apr 2020
21 Apr 2020 – A documentary that dares to say what no one else will in this Earth Day: We are losing the battle to stop climate change on planet earth because we are following leaders who have taken us down the wrong road–selling out the green movement to wealthy and corporate interests.
→ read full article
---
The NRA Is Actually Half Right: Guns Don't Kill People — Americans Kill People
Michael Moore – The Hollywood Reporter, 28 Dec 2015
The 'Where to Invade Next' filmmaker argues that even if the U.S. banned guns, its lack of a social safety net would still turn many toward violence: "We just need to modify [the NRA's slogan] to, 'Guns don't kill people — Americans kill people.'"
→ read full article
---
Human Life's Price-Tag for General Motors: 10 Bucks
Michael Moore – TRANSCEND Media Service, 7 Apr 2014
I am opposed to the death penalty, but to every rule there is usually an exception. If their top people crunch the numbers and can show that they will save more money by NOT fixing or replacing the part, then that is what they are going to goddam well do. F*** you, f*** me, and f*** everybody they sent to their deaths.
→ read full article
---
Here's How We Built a Movie Theater for the People – And Why the MPAA Says It's #1 in the World
Michael Moore – TRANSCEND Media Service, 10 Jun 2013
Listed as #1 is the historic State Theatre of Traverse City, Michigan, an incredible movie palace which I restored and now run as a nonprofit theater – along with a few hundred great volunteers!
→ read full article
---
(Portuguese) Por Que Defendemos o WikiLeaks e Assange
Michael Moore e Oliver Stone, Outras Palavras – TRANSCEND Media Service, 3 Sep 2012
Se Assange for extraditado para os Estados Unidos, as consequência repercutirão por anos, em todo o mundo. Assange não é cidadão norte americano, e nenhuma de suas ações aconteceu em solo norte americano. Se Washington puder processar um jornalista nessas circunstâncias, os governos da Rússia ou da China poderão, pela mesma lógica, exigir que repórteres estrangeiros em qualquer lugar do mundo sejam extraditados por violar as suas leis. Criar esse precedente deveria preocupar profundamente a todos, admiradores do WikiLeaks ou não.
→ read full article
---
WikiLeaks and Free Speech
Michael Moore and Oliver Stone – International Herald Tribune-NYT, 27 Aug 2012
If Mr. Assange is extradited to the United States, the consequences will reverberate for years around the world. Mr. Assange is not an American citizen, and none of his actions have taken place on American soil. If the United States can prosecute a journalist in these circumstances, the governments of Russia or China could, by the same logic, demand that foreign reporters anywhere on earth be extradited for violating their laws. The setting of such a precedent should deeply concern everyone, admirers of WikiLeaks or not.
→ read full article
---
It's the Guns – But We All Know, It's Not Really the Guns…
Michael Moore – TRANSCEND Media Service, 30 Jul 2012
The United States is responsible for over 80% of all the gun deaths in the 23 richest countries combined. Both conservatives and liberals in America ceaselessly remind you that a gun cannot fire itself – that "Guns don't kill people, people kill people." Of course, they know they're being intellectually dishonest. I would just alter that slogan slightly to speak the real truth: "Guns don't kill people, Americans kill people."
→ read full article
---
A Man in Tunisia, a Movement on Wall Street, and the Soldier Who Ignited the Fuse
Michael Moore – TRANSCEND Media Service, 19 Dec 2011
It's Saturday [17 Dec 2011] night and I didn't want the day to end before I sent out this note to you. One year ago TODAY (December 17th), Mohamed Bouazizi, a man who had a simple produce stand in Tunisia, set himself on fire to protest his government's repression. Three months ago TODAY, Occupy Wall Street began with a takeover of New York's Zuccotti Park. Twenty-four years ago TODAY, U.S. Army Spc. Bradley Manning was born. He has now spent 570 days in a military prison without a trial — simply because he allegedly blew the whistle on the illegal and immoral war in Iraq.
→ read full article
---
Why I'm Posting Bail Money for Julian Assange
Michael Moore – TRANSCEND Media Service, 20 Dec 2010
Tuesday, December 14th, 2010. Yesterday, in the Westminster Magistrates Court in London, the lawyers for WikiLeaks co-founder Julian Assange presented to the judge a document from me stating that I have put up $20,000 of my own money to help bail Mr. Assange out of jail. Furthermore, I am publicly offering the assistance of my website, my servers, my domain names and anything else I can do to keep WikiLeaks alive and thriving as it continues its work to expose the crimes that were concocted in secret and carried out in our name and with our tax dollars.
→ read full article
---
Dwight Was Right
Michael Moore – TRANSCEND Media Service, 4 Oct 2010
So…it turns out President Eisenhower wasn't making up all that stuff about the military-industrial complex.
→ read full article
---
Never Forget: Bad Wars Aren't Possible Unless Good People Back Them
Michael Moore - ICH, 20 Sep 2010
I know we've been "free" of the Iraq War for two weeks now and our minds have turned to the new football season and Fashion Week in New York. And how exciting that the new fall TV season is just days away! But before we get too far away from something we would all just like to forget, will you please allow me to just say something plain and blunt and necessary:
→ read full article
---
CONGRATULATIONS PRESIDENT OBAMA ON THE NOBEL PEACE PRIZE – NOW PLEASE EARN IT!
Michael Moore, 10 Oct 2009
Dear President Obama, How outstanding that you've been recognized today as a man of peace. Your swift, early pronouncements — you will close Guantanamo, you will bring the troops home from Iraq, you want a nuclear weapon-free world, you admitted to the Iranians that we overthrew their democratically-elected president in 1953, you made that great […]
→ read full article
---
A LETTER
Michael Moore, 8 Nov 2008
Wednesday, November 5th, 2008 Friends, Who among us is not at a loss for words? Tears pour out. Tears of joy. Tears of relief. A stunning, whopping landslide of hope in a time of deep despair. In a nation that was founded on genocide and then built on the backs of slaves, it was an […]
→ read full article
---