Articles by Miguel Andrade
We found 2 results.
---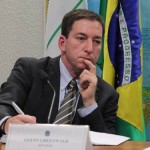 Brazil's Pres. Bolsonaro Threatens Journalist Glenn Greenwald, Ratchets up Fascist Rants
Miguel Andrade | WSWS – TRANSCEND Media Service, 19 Aug 2019
The Justice Ministry issued on July 25 Ordinance 666 for deportation within 48 hours of 'suspects' of terrorism, human-, drug-, or arms-trafficking, and child pornography. The government organized a "national security" scare, prompting calls for Greenwald's deportation. There have been further allegations that Greenwald acted in collaboration with "Russian intelligence." Greenwald, a US citizen, is married to Congressman Miranda, of the PSOL, with whom he is raising two adopted Brazilian children.
→ read full article
---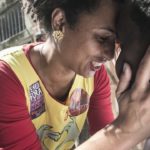 Mass Protests in Brazil against Death Squad Assassination of Marielle Franco
Miguel Andrade | WSWS – TRANSCEND Media Service, 26 Mar 2018
21 Mar 2018 – The brutal execution of Rio de Janeiro city counselor Marielle Franco on March 14 came as a shock for Brazilians but not as a surprise. Known as a participant in black nationalist and feminist politics, she had left a black feminist meeting in downtown Rio on the night she was killed; she had also won support among workers in the northern sector, above all for exposing police violence.
→ read full article
---