Articles by Mike Head
We found 3 results.
---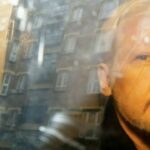 Julian Assange "Slowly Dying" and "Often Sedated" at UK Belmarsh Prison
Mike Head | WSWS – TRANSCEND Media Service, 30 Dec 2019
28 Dec 2019 -Vaughan Smith is a freelance video news journalist who gave refuge to Assange in 2010. He tweeted that Assange called his family on Christmas Eve: "He told my wife and I how he was slowly dying in Belmarsh where, though only on remand, he is kept in solitary confinement for 23 hours a day and is often sedated."
→ read full article
---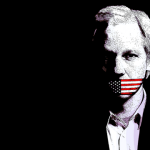 (Français) Twitter supprime le compte de l'organisation de défense d'Assange
Mike Head | WSWS – TRANSCEND Media Service, 22 Jul 2019
15 juillet 2019 – Jeudi dernier, sans préavis ni explication, Twitter a arbitrairement suspendu le compte de @Unity4J, une plateforme dédiée à la diffusion d'informations et au plaidoyer pour le fondateur de WikiLeaks Julian Assange. Au moment d'écrire ces lignes, le compte a disparu depuis deux jours.
→ read full article
---
Sri Lankan Minister Confirms Australia's Handover of Tamil Refugees
Mike Head, WSWS – TRANSCEND Media Service, 7 Jul 2014
Canberra is forcibly handing over Tamil refugees to the Sri Lankan navy on the treacherous high seas of the Indian Ocean. This operation is a criminal violation of the fundamental legal and democratic rights of asylum seekers, as well as a blatant violation of international law, including the international Refugee Convention and the UN Convention Against Torture.
→ read full article
---