Articles by Moustafa Bayoumi
We found 4 results.
---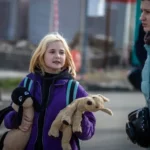 They Are 'Civilized' and 'Look Like Us': The Racist Coverage of Ukraine
Moustafa Bayoumi | The Guardian – TRANSCEND Media Service, 7 Mar 2022
2 Mar 2022 – Are Ukrainians more deserving of sympathy than Afghans and Iraqis? Many seem to think so.
→ read full article
---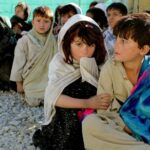 Why Is the White House Stealing $7bn from Afghans?
Moustafa Bayoumi | The Guardian - TRANSCEND Media Service, 21 Feb 2022
6 Feb 2022 – Last week, the White House issued an executive order announcing the theft of some $7bn. In a move that can only be described as brazenly immoral and utterly unconscionable, the Biden administration has begun a process to seize the more than $7bn of assets that the Central Bank of Afghanistan has on deposit at the Federal Reserve Bank of New York. Since the Taliban gained control of the war-ravaged country last year, that money has been frozen in place.
→ read full article
---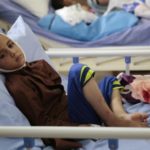 US Bombs Are Killing Children in Yemen. Does Anybody Care?
Moustafa Bayoumi – The Guardian, 3 Sep 2018
25 Aug 2018 – This is not a column about Donald Trump. It's also not about Paul Manafort, Michael Cohen or Robert Mueller, and it's certainly not about Rudolph Giuliani and his way with words. On the contrary, this is a column about the things we are not paying attention to, and why we should. A lot of bad things can happen when people aren't looking. The lack of outrage at the US's key role in this humanitarian disaster raises troubling questions.
→ read full article
---
The US Just Bombed Yemen, and No One's Talking About It
Moustafa Bayoumi – The Guardian, 17 Oct 2016
15 Oct 2016 – What if the United States went to war and nobody here even noticed? The question is absurd, isn't it? And yet, this almost perfectly describes what actually happened this past week. The Trump show has managed to bump all serious and necessary policy debates not just off the table but out of the room.
→ read full article
---