Articles by News Desk
We found 5 results.
---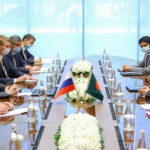 Bangladesh Seeks Russia's Help in Resolving Rohingya Refugee Crisis
News Desk | WeeklyBlitz – TRANSCEND Media Service, 26 Jul 2021
20 Jul 2021 – Dhaka has made a proposal to Moscow to take a trilateral initiative among Bangladesh, Russia and Myanmar to resolve the Rohingya crisis.
→ read full article
---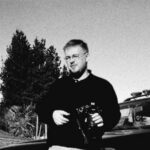 US Journalist Andre Vltchek Dies Suspiciously in İstanbul
BIA News Desk - TRANSCEND Media Service, 28 Sep 2020
22 Sep 2020 – Andre Vltchek (57), a journalist and author from the US, was found dead in a car this morning in İstanbul. He and his wife had traveled from the Black Sea in a rented and chauffeured car. Vltchek's body has been taken to the Forensic Medicine Institution for autopsy as a "suspicious death."
→ read full article
---
The True Legacy of David Rockefeller
MintPress News Desk – TRANSCEND Media Service, 27 Mar 2017
No one person encapsulates the enduring legacy of the "robber barons" of the Industrial Age quite like David Rockefeller, who died today [21 Mar] at the age of 101. While often remembered for his philanthropy, the last surviving grandson of America's first billionaire leaves behind a dark legacy indicative of how American nobility often shape policy from behind the scenes.
→ read full article
---
The Cancer of War: U.S. Admits to Using Radioactive Munitions in Syria
Anti-Media News Desk – TRANSCEND Media Service, 27 Feb 2017
18 Feb 2017 – The innocent citizens of Syria will be forced to endure increased risks of cancer, birth defects, and other disease related to exposure to radioactive materials. Depleted uranium has a half-life in the hundreds of millions of years. Damage to Syrian territory will thus continue long after anyone involved in current hostilities is dead.
→ read full article
---
Study: Scientists Who Won't Link Pesticides to Bee Deaths Are Often Funded by Agrochemical Industry
MintPress News Desk – TRANSCEND Media Service, 19 Sep 2016
14 Sep 2016 — Pesticide manufacturers have spent millions influencing researchers who are investigating the role of neonicotinoids, a nicotine-like chemical found in many major pesticides, in bee die-offs, according to a recent analysis by Greenpeace.
→ read full article
---