Articles by Nyasha Chingono
We found 2 results.
---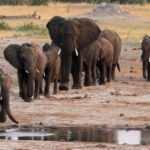 Raw Ivory Sales: Zimbabwe, Botswana and Namibia Call for End to Ban
Nyasha Chingono – The Guardian, 27 May 2019
21 May 2019 – The watchdog, Cites, prohibits unregulated commercial trade in endangered species around the world. The three southern African countries, home to 61% of the continent's elephants, will make their application for the change at the next Cites conference in Sri Lanka. Their last appeal for a lifting of the measures was rejected.
→ read full article
---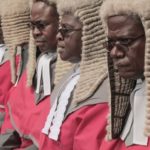 Zimbabwe's £118,000 Outlay on Judges' Wigs Met with Fury
Nyasha Chingono – The Guardian, 15 Apr 2019
5 Apr 2019 – Lawyers in Zimbabwe have hit out at a government decision to spend thousands of pounds on wigs made in England for local judges, saying the tradition evokes a colonial past that should not exist in modern Zimbabwe. Zimbabweans reacted with anger questioning the wisdom of the government's expenditure at a time when courtrooms are cramped and ill-equipped, the national economy is crumbling and, according to the World Food Programme, 63% of the population live below the poverty line.
→ read full article
---