Articles by Paul Fuller
We found 2 results.
---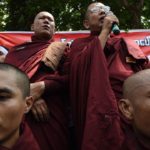 Blood Sutra: Whatever Happened to Buddhism, Religion of Peace and Compassion?
Paul Fuller – South China Morning Post, 25 Jun 2018
The emergence of radical groups like the MaBaTha that promote a Buddhism based on racial and national identity is fuelling violence across the region.
→ read full article
---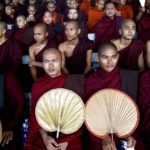 Myanmar and Buddhist Extremism
Paul Fuller – The Conversation, 20 Nov 2017
A newly emerging democracy with Nobel Peace Prize laureate Aung San Suu Kyi guiding the country on a backdrop of Islamophobic Buddhist nationalism. Buddhists are often regarded as a peaceful people. But looking at it from a Buddhist cultural perspective, one can begin to see why this is happening.
→ read full article
---