Articles by Peter Andrews
We found 2 results.
---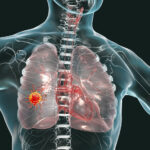 The Healthcare System Isn't Interested in Anything Other Than Covid… Not Even Lung Cancer
Peter Andrews | RT - TRANSCEND Media Service, 26 Oct 2020
21 Oct 2020 – A new report has shown how people with lung cancer may have been misdiagnosed as coronavirus sufferers, which is already contributing to avoidable deaths. The obsession with Covid-19 is beginning to take its toll.
→ read full article
---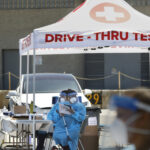 Up to 90% of U.S. People Who Test Positive for Covid Barely Carry Any Virus & Are Not Contagious. Every Stat about the Disease Is Bogus
Peter Andrews | RT - TRANSCEND Media Service, 7 Sep 2020
3 Sep 2020 – The scale of the pandemic 'problem' is actually much smaller than we've been led to believe – about a tenth of what all the politicians and media have been using to justify the lockdowns, the quarantines, the mass testing. Some may be shocked that the scale of the problem is so much smaller than assumed.
→ read full article
---