Articles by Porimol Palma
We found 2 results.
---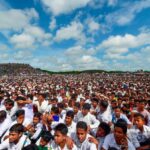 'Boycott Myanmar' – Rohingyas Plan Global Campaign as ICJ Set to Start Hearing on Genocide Case
Porimol Palma – The Daily Star [Bangladesh], 2 Dec 2019
30 Nov 2019 – Rohingyas across Europe have planned mass rallies and a global campaign, "Boycott Myanmar", to globally drum up their demands for justice as the International Court of Justice begins its first ever hearing on the genocide case against Myanmar on 10 Dec.
→ read full article
---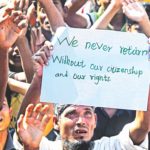 Rohingya: Not Willing to Go Home
Mokammel Shuvo , Muhammad Ali Jinnat and Porimol Palma – The Daily Star [Bangladesh], 19 Nov 2018
16 Nov 2018 – Repatriation Postponed as Rohingyas Feel Return to Myanmar Still Not Safe – Prof CR Abrar, who teachers international relations at Dhaka University, said it was not surprising. "How can the Rohingya go back to Rakhine where people still face rights abuses and confinement? There is a threat for Rohingyas of being interned in the camps for the rest of their life," he said. New York-based Human Rights Watch yesterday demanded the authorities halt the repatriation.
→ read full article
---