Articles by Richard Rubenstein
We found 6 results.
---
Shall We Welcome the U.S./NATO Withdrawal from Afghanistan?
Richard Rubenstein – TRANSCEND Media Service, 13 Sep 2021
Some "Peacebuilders" Say No!
→ read full article
---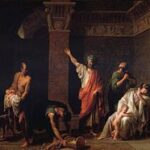 Message to Joe Biden and His Foreign Policy Team: Beware the King Cyrus Fallacy!
Richard Rubenstein – TRANSCEND Media Service, 8 Feb 2021
Will the Biden appointees listen to anti-imperialist voices in both the Democratic and Republican parties, as well as among activists outside the two-party system?  Will they recognize and avoid the King Cyrus fallacy?  I have little confidence that hardened "national security" officials will do the right thing, but with Mr. Trump gone, hope still flowers.  One therefore offers a prayer of sorts: ut imperii cadunt.  May the U.S. Empire be dismantled as speedily and peacefully as possible!
→ read full article
---
The Assault on the U.S. Capitol and the Problem of Right-Wing Radicalization
Richard Rubenstein – TRANSCEND Media Service, 11 Jan 2021
The U.S. Capitol building in Washington, D.C. was invaded on January 6th by right-wing protestors bent on disrupting the joint session of Congress to certify Joe Biden's and Kamala Harris's election as U.S. president and vice-president. The house in which I am writing this editorial is two blocks from the Capitol, and from my study I could hear the crowd, sirens, helicopter noises, and explosive "bangs" of flash grenades detonating.
→ read full article
---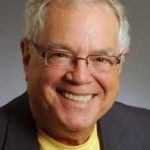 Roseanne, Racism, and the Problem of False Dichotomies
Richard Rubenstein – TRANSCEND Media Service, 25 Jun 2018
It is difficult to talk sensibly and accurately about the role of racism and xenophobia in Trumpland… Rosa Luxemburg was right. A century after her death, the choice that confronts us still is "Socialism or Barbarism."
→ read full article
---
Transforming Violent Systems: The Key to Social Peace
Dr. Richard Rubenstein | TED – TRANSCEND Media Service, 14 May 2018
12 Apr 2018 – Richard E. Rubenstein is a member of the TRANSCEND Network for Peace Development Environment and a professor at the School for Conflict Analysis and Resolution, George Mason University in Arlington, Virginia. His recent book, Resolving Structural Conflicts, was published by Routledge in 2017.
→ read full article
---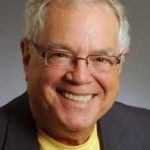 Where to Resist?
Richard Rubenstein – TRANSCEND Media Service, 19 Feb 2018
"I hear a lot from my students about 'walking the talk,'" Eqbal Ahmad, a Pakistani scholar and anti-war activist said. "But I tell them that you can't walk the talk without first having the talk. First you decide what's real and what's right; then you act on the basis of that understanding. Finally, the results of your action can force you to re-define what's real and what's right. That is what we call praxis."
→ read full article
---