Articles by Roger Stoll
We found 2 results.
---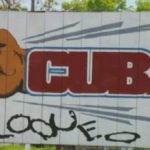 USA: Cuban Spies Disguised as Doctors
Roger Stoll | Dissident Voice - TRANSCEND Media Service, 6 Jul 2020
2 Jul 2020 – The EU now excludes travelers from the COVID-ridden U.S., but welcomes those from the virtually COVID-free Cuba. The U.S. tries to convince the world that Cuban doctors are victims of human trafficking, or spies, or both. What perfect disguises: doctors, nurses, epidemiologists, medical technicians. Oh, Cuba, please send us all the spies you can spare. For we are suffering from a severe lack of spies. And we are dying because of it.
→ read full article
---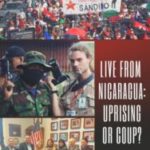 Empire's War under the Radar: Nicaragua
Roger Stoll | Dissident Voice – TRANSCEND Media Service, 29 Jul 2019
13 Jul 2019 – Live from Nicaragua: An Uprising or a Coup? authored and published by the Alliance for Global Justice. In April of 2018 armed and unarmed proxies of the US in collaboration with Nicaraguan elites launched a war against the Nicaraguan state and its people. This 270-page ebook, a "Reader," is offered free and includes essays, investigative journalism, interviews and first-hand accounts of the war. It is a thoughtful and multifaceted collection covering a highly significant event in modern revolutionary and anti-imperialist history.
→ read full article
---