Articles by Roger Waters
We found 3 results.
---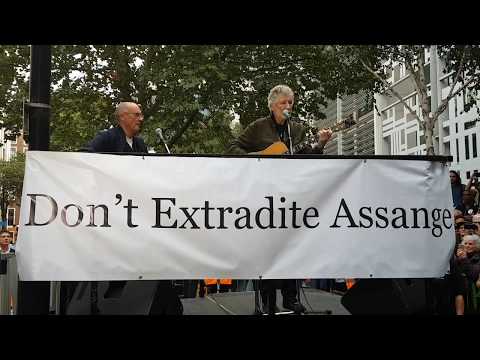 Pink Floyd's "Wish You Were Here" Live (Music Video of the Week)
Roger Waters – TRANSCEND Media Service, 9 Sep 2019
2 Sep 2019 – Roger Water Performs at London Rally in Defense of Julian Assange
→ read full article
---
Roger Waters to Dionne Warwick: "You Are Showing Yourself to Be Profoundly Ignorant of What Has Happened in Palestine since 1947″
Roger Waters – Salon, 18 May 2015
Dionne Warwick called me out by name in asserting she'd play Tel Aviv. Here's what she misunderstands.
→ read full article
---
How Western Governments Have Failed Palestinian Children
Roger Waters – The Huffington Post, 20 Oct 2014
Israel's assault on Gaza left 373,000 Palestinian children in need of direct and specialized psychosocial support. They have been so traumatized by the terror, death, and destruction that they are in urgent need of Post-Traumatic Stress Therapy. PTSD is deeply unsettling to see in our own troops, but in entirely innocent children whose land, according to international law, has been illegally settled and occupied for decades, it is grievous and unconscionable.
→ read full article
---