Articles by Sim K. Singhrao
We found 1 results.
---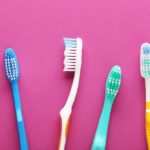 Alzheimer's Is Linked to Gum Disease – But Bad Oral Health Is Not the Only Culprit
Sim K. Singhrao – The Conversation, 4 Feb 2019
30 Jan 2019 – We were the first to make the connection between P. gingivalis and fully diagnosed Alzheimer's disease. While evidence of a link is growing, it must be interpreted in context.
→ read full article
---