Articles by The Editors
We found 6 results.
---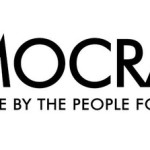 From the Concentration of Wealth and Decisional Power to Full Democracies
The Editors | Opinion Sur – TRANSCEND Media Service, 26 Nov 2018
21 Nov 2018 – Humanity is going through a destructive phase of unbridled concentration of wealth and decisional power; its results have been widely identified and denounced. Even though spaces for resistance and transformation desires germinate, it still remains to be seen how large majorities organize to establish new courses and ways of functioning. Will the notion of full democracy be useful?
→ read full article
---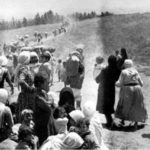 Unearthing Truths: Israel, the Nakba, and the Jewish National Fund
The Editors | Moving Forward Magazine – TRANSCEND Media Service, 14 May 2018
The Forward courageously reminds American Jews of the reality of the Nakba, the slogans and symbols of the Jewish project that enabled mass expulsion and ethnic cleansing of the Palestinian people – and the policies that enable it to continue today. Our hope is that pro-Israel communities will honestly confront the history and the present situation in the land, and move toward justice.
→ read full article
---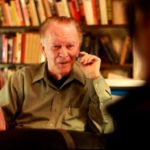 Remembering Gene Sharp, a Pioneer of People Power
The Editors | Waging Nonviolence – TRANSCEND Media Service, 12 Feb 2018
Gene Sharp, who passed away at the age of 90 on Sunday [28 Jan], was not only a key figure in the development of a whole new field of study devoted to helping people realize their own power, he was a key figure in the lives of so many who found inspiration in his work and took it in new directions. It is no exaggeration to say that Waging Nonviolence would not exist were it not for his pioneering research demonstrating the undeniable power and effectiveness of nonviolent struggle.
→ read full article
---
Fighting Recession the Icelandic Way
The Editors, Bloomberg – TRANSCEND Media Service, 3 Dec 2012
Few countries blew up more spectacularly than Iceland in the 2008 financial crisis. Stock market plunged 90 percent; unemployment rose ninefold; inflation shot to more than 18 percent; the country's biggest banks all failed. Today, Iceland has repaid IMF rescue loans ahead of schedule, growth this year will be about 2.5 percent, better than most developed economies. Unemployment has fallen by half. In February, Fitch Ratings restored the country's investment-grade status, approvingly citing its "unorthodox crisis policy response." Iceland's approach was the polar opposite of the U.S. and Europe, which rescued their banks and did little to aid indebted homeowners.
→ read full article
---
The Most Dangerous Thing You'll Do All Day
Bill Phillips and the Editors of Men's Health – TRANSCEND Media Service, 18 Apr 2011
Scientists at the Pennington Biomedical Research Center in Louisiana analyzed the lifestyles of more than 17,000 men and women over about 13 years, and found that people who sit for most of the day are 54 percent more likely to die of heart attacks. That's right—I said 54 percent!
→ read full article
---
U.S. MILITARY BASES AND EMPIRE
The Editors, Monthly Review, 9 Jan 2009
The Bases of Empire Empires throughout human history have relied on foreign military bases to enforce their rule, and in this respect at least, Pax Americana is no different than Pax Romana or Pax Britannica. "The principal method by which Rome established her political supremacy in her world," wrote historian Arnold Toynbee in his America […]
→ read full article
---