Articles by The Wall Street Journal
We found 15 results.
---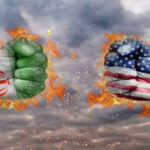 U.S. to Block Iran's Request to IMF for $5 Billion Loan to Fight Coronavirus
Ian Talley and Benoit Faucon | The Wall Street Journal - TRANSCEND Media Service, 13 Apr 2020
7 Apr 2020 – The U.S. plans to block Iran's requested $5 billion emergency loan from the International Monetary Fund for funding Tehran says it needs to fight its coronavirus crisis. Trump administration officials say Tehran has billion-dollar accounts still at its disposal.
→ read full article
---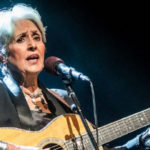 How I Found My Voice as a Pacifist
Joan Baez | The Wall Street Journal – Reader Supported News, 5 Mar 2018
Joan Baez, 77, is a folk singer and guitarist who received a Grammy Lifetime Achievement Award in 2007. Her latest album is "Whistle Down the Wind" (Razor & Tie). She spoke with Marc Myers.
→ read full article
---
Singapore Family Feud
The Wall Street Journal – TRANSCEND Media Service, 18 Apr 2016
The city-state's reputation for meritocracy comes under attack from an unexpected source.
→ read full article
---
Pentagon to Expand Drone Flights by 50 Percent
Gordon Lubold - The Wall Street Journal, 24 Aug 2015
Expanded drone flights to give military commanders access to more intelligence and greater firepower amid more global hot spots.
→ read full article
---
India's Ambitions with Atomic Plants: Two Opposing Views
R. Jai Krishna and Jesse Pesta – The Wall Street Journal India, 29 Dec 2014
24 Dec 2014 – In coming weeks the nuclear plant at Kudankulam — built on a part of the Indian coastline struck 10 years ago this week by a devastating tsunami — will start selling electricity into the Indian power grid. The Wall Street Journal this week wrote about the controversy over the plant's location and filed a video report from the village of Idintha Karai, or "Broken Coast," where a protest movement against the plant is centered.
→ read full article
---
Why Didn't Mahatma Gandhi Ever Get the Nobel Peace Prize?
Vibhuti Agarwal – The Wall Street Journal, 13 Oct 2014
"He is a freedom fighter and a dictator, an idealist and a nationalist… Mr. Gandhi was not consistently pacifist and should have known that some of his non-violent campaigns towards the British would degenerate into violence and terror… He was not a real politician or proponent of international law, not primarily a humanitarian relief worker and not an organizer of international peace congresses."
→ read full article
---
How Israel Helped to Spawn Hamas
Andrew Higgins – The Wall Street Journal, 28 Jul 2014
"Hamas, to my great regret, is Israel's creation," says Mr. Cohen, a Tunisian-born Jew who worked in Gaza for more than two decades. "When I look back at the chain of events I think we made a mistake," says David Hacham, who worked in Gaza in the late 1980s and early '90s as an Arab-affairs expert in the Israeli military. "But at the time nobody thought about the possible results."
→ read full article
---
Pacific Rim Trade Pact in Danger of Collapse
Greg Robb – The Wall Street Journal, 5 May 2014
A Pacific Rim trade agreement is in danger of collapse in the wake of the failure of President Barack Obama and Japanese Prime Minister Shinzo Abe to settle longstanding bilateral issues. A U.S. and Japan deal was seen as crucial to the success of the Trans-Pacific Partnership.
→ read full article
---
Saudis Agree to Provide Mercenary Jihadists in Syria with Mobile Antiaircraft Missiles
Maria Abi-Habib and Stacy Meichtry – The Wall Street Journal, 24 Feb 2014
U.S. Also Giving Fighters Millions of Dollars for Salaries – Washington's Arab allies, disappointed with Syria peace talks, have agreed to provide rebels there with more sophisticated weaponry, including shoulder-fired missiles that can take down jets, according to Western and Arab diplomats and opposition figures.
→ read full article
---
Child Marriage in India: A Human Trafficking Problem?
Tripti Lahiri - The Wall Street Journal, India, 10 Feb 2014
As with trafficking, money changes hands. In this case, though, it's the "selling" party that makes the payment, in the form of dowry. The broker who helps arrange the match also makes some money. Even though the bride's family isn't getting a payment, there's a financial incentive to marry a girl earlier, since they'll need to pay the groom's family more money to take an educated girl, she found. Also, once a daughter has been sent off, that leaves a little more to go around for everyone else.
→ read full article
---
Blow to Obama as Sen. Reid Opposes Trade Authority
The Wall Street Journal – TRANSCEND Media Service, 3 Feb 2014
"I'm against fast track," Majority Leader Harry Reid told reporters about so-called trade promotion authority legislation. The proposal would ensure an up-or-down vote, speeding up the passage of trade deals.
→ read full article
---
Encyclopedia of World Problems Has a Big One of Its Own
Daniel Michaels- The Wall Street Journal, 17 Dec 2012
[TRANSCEND member] Anthony Judge's career has been peppered with problems, from Aarskog Syndrome to Zoonotic bacterial diseases, dandruff, ignorance, kidney disorders and sabotage. He spent more than two decades editing the Encyclopedia of World Problems and Human Potential, a 3,000-page tome with almost 20,000 entries. It was Mr. Judge's brainchild when he helped run the Union of International Associations, a century-old grouping of groups that began in an effort to categorize all human knowledge.
→ read full article
---
Millionaires Control 39% of Global Wealth
Robert Frank – The Wall Street Journal, 24 Oct 2011
According to the latest Global Wealth Report from Credit Suisse, the 29.7 million people in the world with household net worths of $1 million (representing less than 1% of the world's population) control about $89 trillion of the world's wealth. That's up from a share of 35.6% in 2010, and their wealth increased by about $20 trillion, according Credit Suisse.
→ read full article
---
Monsanto Corn Plant Losing Bug Resistance
Scott Kilman – The Wall Street Journal, 5 Sep 2011
Widely grown corn plants that Monsanto Co. genetically modified to thwart a voracious bug are falling prey to that very pest in a few Iowa fields, the first time a major Midwest scourge has developed resistance to a genetically modified crop. The discovery raises concerns that the way some farmers are using biotech crops could spawn superbugs.
→ read full article
---
Icelanders Reject Deal to Repay U.K., Netherlands
Charles Forelle – The Wall Street Journal, 11 Apr 2011
For the second time, Icelanders voted down a deal to repay Britain and the Netherlands billions of euros lost in the island nation's 2008 financial collapse—at once a bold popular rejection of the notion that taxpayers must bear the burden for bankers' woes and a risky outcome that will complicate Iceland's efforts to rejoin global markets.
→ read full article
---