Articles by Tun Khin
We found 4 results.
---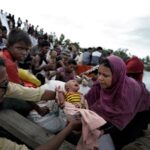 The World Cannot Forget the Rohingya
Tun Khin | Al Jazeera - TRANSCEND Media Service, 31 Aug 2020
25 Aug 2020 – This week marks exactly three years since the Myanmar military poured into Rakhine State and launched a vicious operation against the Rohingya people. Thousands of women, men and children were killed, mutilated and raped, whole villages were burned to the ground, and hundreds of thousands fled into neighbouring Bangladesh. Abandoned by the international community, the Rohingya have only one glimmer of hope: international justice.
→ read full article
---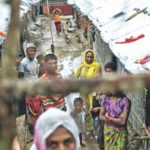 A Rohingya's Perspective
Tun Khin – The Daily Star [Bangladesh], 11 Jun 2018
7 Jun 2018 – Bangladesh's ICC Cooperation Is Crucial for Rohingya Justice – Since August last year, the world has witnessed how hundreds of thousands of desperate Rohingyas have fled across the border into Bangladesh, bringing with them tales of unimaginable horror.
→ read full article
---

The Rohingya's Hope for Justice Lies with the ICC
Tun Khin- Al Jazeera, 28 May 2018
The UN Security Council must refer the Rohingya's case to the International Criminal Court.
→ read full article
---
[Nobel Peace Laureate] Aung San Suu Kyi's Comments on Muslims Expose Endemic Anti-Muslim Prejudice
Tun Khin, Huff Post – TRANSCEND Media Service, 4 Nov 2013
As a Muslim Rohingya and an advocate for human rights who spent many years campaigning for her freedom, it is hard to express the shock I felt at her words during this interview.
→ read full article
---