Articles by Whale
We found 5 results.
---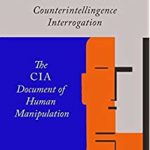 CIA, KUBARK Counterintelligence Interrogation Manual
Whale | Internet Archive – TRANSCEND Media Service, 24 Sep 2018
This 127-page report, classified Secret, was drafted in July 1963 as a comprehensive guide for training interrogators in the art of obtaining intelligence from "resistant sources." KUBARK–a CIA codename for itself–describes the qualifications of a successful interrogator, and reviews the theory of non-coercive and coercive techniques for breaking a prisoner. Some recommendations are very specific.
→ read full article
---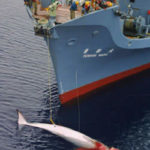 A Nasty Business – Why Commercial Whaling Must End
Campaign Whale – TRANSCEND Media Service, 19 Feb 2018
This report presents a compelling case against any resumption of commercial whaling. Sadly, the slaughter of whales is increasing and there is a real fear that a political compromise will be struck that will allow its resumption. That would be a total disaster for whale conservation efforts. Surely, the whales have suffered enough at our hands.
→ read full article
---
Report Exposes Products Driving International Killing and Trade of Whales
Whale and Dolphin Conservation, EcoWatch – TRANSCEND Media Service, 31 Mar 2014
Whale and Dolphin Conservation released a new report [23 Mar 2014] which highlights the global scale of killing and trade in whales in the twenty-first century. WDC demonstrates that consumption of whale and dolphin meat and by-products is not confined to just a few nations, as many believe.
→ read full article
---
Japan Confirms Sea Shepherd Success in the Southern Ocean
Sea Shepherd Whale Defence – TRANSCEND Media Service, 8 Apr 2013
Operation Zero Tolerance 2013 has been Sea Shepherd's most effective campaign to date:
They wanted 50 Humpbacks. They took none.
They wanted 50 Fin whales. They took none.
They wanted 935 Minke whales. They killed 103.
832 Minke whales not slain! 50 Humpbacks and 50 Fins not slaughtered! This translates into 9.96% of their combined quota.
→ read full article
---
Victorious Return for Sea Shepherd Fleet
Sea Shepherd Whale Defence – TRANSCEND Media Service, 25 Mar 2013
March 21, 2013 – Sea Shepherd Australia is proud to welcome home the 110 strong international crew and three ships, the Steve Irwin, Sam Simon and Bob Barker. Their return marks an end to the most successful campaign to date, with the Japanese whalers returning home with the lowest kill ever. However, it is all with a heavy heart as the man that started it all, Captain Paul Watson, cannot be stepping a shore because the Australian Government will not announce his safe passage into Australia.
→ read full article
---