(Italiano) Volti, sguardi, voci dall'India… ci invitano a una difesa comune della Terra
ORIGINAL LANGUAGES, 4 May 2015
Elena Camino e Silvano Folco - Istituto di Ricerche Interdisciplinari sulla Sostenibilità (IRIS)
Dal colonialismo alla globalizzazione (Parte prima 30 Aprile 2015)
La perdita di suolo, e più in generale la distruzione dei sistemi naturali dai quali tutta l'umanità dipende, è in larga misura la conseguenza della realizzazione pratica di un 'immaginario', cioè di una visione del mondo che è nata e si è sviluppata in Occidente, basata sulla convinzione che l'uomo possa 'dominare' la natura, e su due idee – chiave: che sia possibile una crescita economica infinita (più case, più auto, più viaggi, più beni di consumo…) e che l'ingegno umano, grazie allo sviluppo della tecno-scienza e alla sua capacità innovativa, sia in grado di superare i vincoli che la natura pone.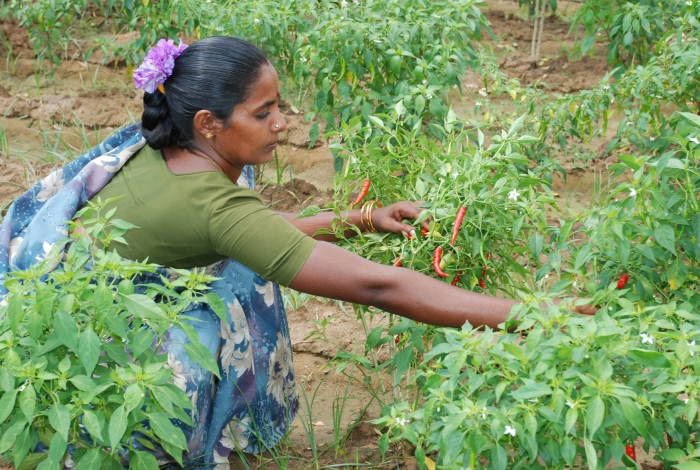 Questo immaginario, imposto dai gruppi sociali dominanti fin dall'800, è stato alimentato dal prelievo sistematico di risorse da molti paesi del Sud del mondo, e dall'invio in direzione opposta di rifiuti e scarti. Fuori dall'Occidente sembrava esistere una fonte illimitata di risorse, e un pozzo senza fondo per i rifiuti, mentre il Nord moderno diventava sempre più tecnologicamente avanzato.
Ma il processo di globalizzazione ha reso più permeabili i confini, e ha trasformato le relazioni di potere. Nuove élites gestiscono i flussi di denaro, di risorse, di rifiuti non più tra il centro, il Nord ricco e le periferie del Sud povero, ma in una rete globale. Si sono creati 'centri' nei Paesi asiatici, e periferie ai confini di casa. Con la globalizzazione sono diventati più espliciti anche alcuni limiti planetari: limiti di varia natura che non possiamo superare, se non per tempi molto brevi. Oltrepassare quei limiti vuol dire innescare trasformazioni profonde del pianeta, e andare incontro a situazioni di incertezza e di ignoranza, situazioni cioè di cui non sappiamo quali saranno gli esiti.
Due sguardi diversi: inconciliabili???
___________________________
Elena Camino è membro della rete TRANSCEND per la Pace, Sviluppo e Ambiente.
Si prega di continuare a leggere in Originale – iris-sostenibilita.net
This article originally appeared on Transcend Media Service (TMS) on 4 May 2015.
Anticopyright: Editorials and articles originated on TMS may be freely reprinted, disseminated, translated and used as background material, provided an acknowledgement and link to the source, TMS: (Italiano) Volti, sguardi, voci dall'India… ci invitano a una difesa comune della Terra, is included. Thank you.
If you enjoyed this article, please donate to TMS to join the growing list of TMS Supporters.


This work is licensed under a CC BY-NC 4.0 License.