This Week in History
HISTORY, 19 Oct 2015
Satoshi Ashikaga – TRANSCEND Media Service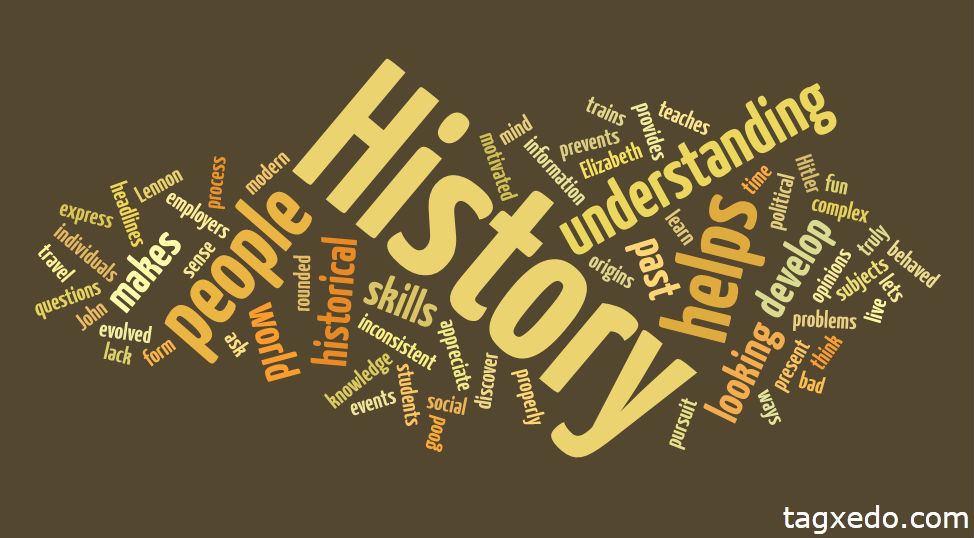 October 19-25
QUOTE OF THE WEEK:
"Just know, when you truly want success, you'll never give up on it. No matter how bad the situation may get." – Unknown
OCTEBER 19
2014  Oort cloud Comet Siding Spring makes a close fly-by the planet Mars passing within 140,000 kilometers.
2007  Philippines: A bomb explosion rocked Glorietta 2, a shopping mall in Makati. The blast killed 11 and injured more than 100 people.
2005  Saddam Hussein goes on trial in Baghdad for crimes against humanity.
Saddam Hussein:
Saddam Hussein's Trial:
2004  Care International aid worker Margaret Hassan is kidnapped in Iraq.
2003  Mother Teresa is beatified by Pope John Paul II.
Mother Teresa and Her Biography:
Controversies:
Miracles and Mother Teresa:
2001  SIEV X, an Indonesian fishing boat en route to Christmas Island, carrying over 400 asylum seekers, sinks in international waters with the loss of 353 people.
1989  The convictions of the Guildford Four are quashed by the Court of Appeal of England and Wales, after they had spent 15 years in prison.
1989  USSR performs nuclear test at Eastern Kazakh/Semipalitinsk USSR.
1988  The British government imposes a broadcasting ban on television and radio interviews with members of Sinn Féin and eleven Irish republican and Ulster loyalist paramilitary groups.
1987  Black Monday – the Dow Jones Industrial Average falls by 22%, 508 points.
Black Monday of October 1987:
Analysis of and Lessons from the 1987 Black Monday Stock Market Crash:
1987  The United States Navy conducts Operation Nimble Archer, an attack on two Iranian oil platforms in the Persian Gulf.
1986  Samora Machel, President of Mozambique and a prominent leader of FRELIMO, and 33 others die when their Tupolev Tu-134 plane crashes into the Lebombo Mountains.
1984  Roman Catholic priest from Poland, Jerzy Popiełuszko, associated with the Solidarity union, was murdered by three agents of the Polish communist internal intelligence agency.
1976  Battle of Aishiya in Lebanon.
Lebanese Civil War:
Lebanon:
Foreign Relations of Lebanon:
History of Lebanon:
Economy of Lebanon:
1974  Niue becomes a self-governing colony of New Zealand.
Niue:
Foreign Relations of Niue:
History and Culture of Niue:
Economy of Niue:
1973  President Richard Nixon rejects an Appeals Court decision that he turn over the Watergate tapes.
Watergate Scandal:
Watergate Tapes:
1969  The first Prime Minister of Tunisia in twelve years, Bahi Ladgham, is appointed by President Habib Bourguiba.
1966  USSR performs nuclear test at Eastern Kazakh/Semipalitinsk USSR.
For some more pertinent information, see "1989 USSR performs nuclear test at Eastern Kazakh/Semipalitinsk USSR", mentioned above.
1960  Cold War: The United States government imposes a near-total trade embargo against Cuba, which remains in effect today.
1958  US performs nuclear test at Nevada Test Site.
Nuclear Weapons and the United States:
1956  The Soviet Union and Japan sign a Joint Declaration, officially ending the state of war between the two countries that had existed since August 1945.
"Potsdam Declaration of July 26, 1945", and the "San Francisco Peace Treaty of 1951":
Soviet-Japan Joint Declaration of 1956:
Soviet/Russia- Japan Relations:
Territorial Disputes:
1954  First ascent of Cho Oyu.
1950  Iran becomes the first country to accept technical assistance from the United States under the Point Four Program.
1950  The People's Republic of China joins the Korean War by sending thousands of troops across the Yalu River to fight United Nations forces.
1950  The People's Liberation Army takes control of the town of Chamdo; this is sometimes called the "Invasion of Tibet".
1943  Streptomycin, the first antibiotic remedy for tuberculosis, is isolated by researchers at Rutgers University.
1943  The cargo vessel Sinfra is attacked by Allied aircraft at Souda Bay, Crete, and sunk. 2,098 Italian prisoners of war drown with it.
1935  The League of Nations places economic sanctions on fascist Italy for its invasion of Ethiopia.
1922  British Conservative MPs meeting at the Carlton Club vote to break off the Coalition Government with David Lloyd George of the Liberal Party.
1921  Portuguese Prime Minister António Granjo and other politicians are murdered in a Lisbon coup.
1917  The Love Field in Dallas is opened.
1914  The First Battle of Ypres begins.
1912  Italy takes possession of Tripoli, Libya from the Ottoman Empire.
1904  Polytechnic University of the Philippines founded as Manila Business School through the superintendence of the American C.A. O'Reilley.
1900  Max Planck, in his house at Grunewald, on the outskirts of Berlin, discovers the law of black-body radiation (Planck's law).
1866  Venice – Annexion of Veneto and Mantua to Italy – At Hotel Europa, Austria hands over Veneto to France, which hands it immediately over to Italy.
1864  St Albans Raid – Confederate raiders launch an attack on Saint Albans, Vermont from Canada.
1864  Battle of Cedar Creek – Union Army under Philip Sheridan destroys a Confederate Army under Jubal Early.
1822  In Parnaíba; Simplício Dias da Silva, João Cândido de Deus e Silva and Domingos Dias declare the independent state of Piauí.
1813  The Battle of Leipzig concludes, giving Napoleon Bonaparte one of his worst defeats.
1812  Napoleon Bonaparte retreats from Moscow.
1805  Napoleonic Wars: Austrian General Mack surrenders his army to the Grande Armée of Napoleon Bonaparte at the Battle of Ulm. 30,000 prisoners are captured and 10,000 casualties inflicted on the losers.
1512  Martin Luther becomes a doctor of theology (Doctor in Biblia).
1466  The Thirteen Years' War ends with the Second Treaty of Thorn.
OCTEBER 20
WORLD OSTEOPOROSIS DAY AND WORLD STATISTICS DAY
2011  Libyan Civil War: National Transitional Council rebel forces capture ousted Libyan dictator Muammar Gaddafi in his hometown of Sirte and kill him shortly thereafter.
1991  "1991 Ueattarkashi earthquake" strikes the Uttarkashi region of India, killing more than 1,000 people.
1983  IBM-PC DOS Version 2.1 released.
1982  Nobel prize for economy awarded to George Stigler.
1981  Two police officers and an armored car guard are killed during an armed robbery in Rockland County, New York, carried out by members of the Black Liberation Army and Weather Underground.
1973  "Saturday Night Massacre": United States President Richard Nixon fires US Attorney General Elliot Richardson and Deputy Attorney General William Ruckelshaus after they refuse to fire Watergate special prosecutor Archibald Cox, who is finally fired by Robert Bork.
Saturday Night Massacre:
Watergate Scandal:
1973  The Sydney Opera House opens.
1970  Siad Barre declares Somalia a socialist state.
Somalia:
Foreign Relations of Somalia:
History of Somalia:
Economy of Somalia:
1968 Former First Lady Jacqueline Kennedy marries Greek shipping tycoon Aristotle Onassis.
1965  Mass arrests of communists and mass killings in Indonesia.
Mass Purge of Communists and Killings of 1965-1966 in Indonesia:
Indonesia:
Foreign Relations of Indonesia:
Indonesia and the United Nations:
History of Indonesia:
Economy of Indonesia:
1962  People's Republic of China launches simultaneous offensives in Ladakh and across the McMahon Line, igniting the Sino-Indian War.
Sino-Indian War of 1962:
Causes of the Sino-Indian War of 1962:
1962  US performs atmospheric nuclear test at Johnston Island.
Nuclear Tests by the United States:
Atmospheric/High-altitude Nuclear Explosion Testing:
Johnston Atoll:
Various Weapons Tests and Storage at Johnston Atoll, and Permanent Contamination:
Nuclear Weapons and the United States:
1961  The Soviet Union performs the first armed test of a submarine-launched ballistic missile, launching an R-13 from a Golf-class submarine.
1952  Governor Evelyn Baring declares a state of emergency in Kenya and begins arresting hundreds of suspected leaders of the Mau Mau Uprising, including Jomo Kenyatta, the future first President of Kenya.
1951  The "Johnny Bright incident" occurs in Stillwater, Oklahoma
1947  United States of America and Islamic Republic of Pakistan establish diplomatic relations for the first time.
United State-Pakistan Relations:
Foreign Relations of Pakistan:
Pakistan:
History of Pakistan:
Economy of Pakistan:
1947  The House Un-American Activities Committee begins its investigation into Communist infiltration of Hollywood, resulting in a blacklist that prevents some from working in the industry for years.
1946  Government of the Democratic Republic of Vietnam decides that October 20 is Vietnam Women's Day.
Women in Vietnam:
Women and the Vietnam War:
Women's Status in Vietnam:
1944 United States 6th Army land on the eastern Philippine island of Leyte.   A few hours later, American general Douglas MacArthur land at Palo, Leyte, to fulfill his promise to return to the Philippines when he commands an Allied assault on the islands, reclaiming them from the Japanese during the Second World War.
Philippines during World War II:
Timelines of the Philippines in World War II:
History of the Philippines:
Philippines:
Foreign Relations of the Philippines:
Economy of the Philippines:
1944  Liquid natural gas leaks from storage tanks in Cleveland, then explodes; the explosion and resulting fire level 30 blocks and kill 130.
1944  The Soviet Army and Yugoslav Partisans liberate Belgrade, the capital of Yugoslavia
1941  World War II: Thousands of civilians in Kragujevac in German-occupied Serbia are murdered in the Kragujevac massacre.
See also "OCTOBER 21, 1941 World War II: In Kragujevac, Serbia, German Wehrmacht soldiers butcher about 7,000 citizens, including schoolchildren and professors."
Kragujevac Massacre of 1941:
1939  Pope Pius XII publishes his first major encyclical entitled Summi Pontificatus.
1935  The Long March, a mammoth retreat undertaken by the armed forces of the Chinese Communist Party a year prior, ends.
1904  Chile and Bolivia sign the Treaty of Peace and Friendship, delimiting the border between the two countries.
1883  Peru and Chile sign the Treaty of Ancón, by which the Tarapacá province is ceded to the latter, bringing an end to Peru's involvement in the War of the Pacific.
1827  Battle of Navarino: a combined Turkish and Egyptian armada is defeated by British, French, and Russian naval force in the port of Navarino in Pylos, Greece.
1818  The Convention of 1818 signed between the United States and the United Kingdom which, among other things, settles the Canada–United States border on the 49th parallel for most of its length.
1805  General Mack's army surrender to Napoleon I at Ulm after a few skirmishes.
1740  Maria Theresa takes the throne of Austria. France, Prussia, Bavaria and Saxony refuse to honor the Pragmatic Sanction and the War of the Austrian Succession begins.
OCTOBER 21
2013  Record smog closes schools, roadways, and the airport in Harbin, China.
2005  Images of the dwarf planet Eris are taken and subsequently used in documenting its discovery by the team of Michael E. Brown, Chad Trujillo, and David L. Rabinowitz.
1994  North Korea nuclear weapons program: North Korea and the United States sign an agreement that requires North Korea to stop its nuclear weapons program and agree to inspections.
Agreed Framework between the United States and the Democratic People's Republic of Korea of October 21, 1994:
1987  Jaffna hospital massacre is carried out by Indian Peace Keeping Force in Sri Lanka killing 70 ethnic Tamil patients, doctors and nurses.
Jaffna Hospital Massacre:
1986  In Lebanon, pro-Iran kidnappers claim to have abducted American writer Edward Tracy (he is released in August 1991).
1983  The metre is defined at the seventeenth General Conference on Weights and Measures as the distance light travels in a vacuum in 1/299,792,458 of a second.
1981  Andreas Papandreou becomes Prime Minister of Greece, ending an almost 50-year-long system of power dominated by conservative forces.
1979  Moshe Dayan resigns from the Israeli government because of strong disagreements with Prime Minister Menachem Begin over policy towards the Arabs.
1978  Australian civilian pilot Frederick Valentich vanishes in a Cessna 182 over the Bass Strait south of Melbourne, after reporting contact with an unidentified aircraft.
1977  The European Patent Institute is founded.
1975  USSR performs nuclear test at Novaya Zemlya USSR.
1973  John Paul Getty III's ear is cut off by his kidnappers and sent to a newspaper in Rome; it doesn't arrive until November 8.
1971  USSR performs nuclear test at Eastern Kazakh/Semipalitinsk USSR.
1970  Nobel prize of peace awarded to Norman E Borlaugh.
1969  A coup d'état in Somalia brings Siad Barre to power and establishes a socialist republic in Somalia.
1967  Vietnam War: More than 100,000 war protesters gather in Washington, D C. A peaceful rally at the Lincoln Memorial is followed by a march to The Pentagon and clashes with soldiers and United States Marshals protecting the facility. Similar demonstrations occurred simultaneously in Japan and Western Europe.
Anti-Viet Nam War Movement or Opposition to United States involvement in the Vietnam War:
1966  Aberfan disaster: A slag heap collapses on the village of Aberfan in Wales, killing 144 people, mostly schoolchildren.
1965  Nobel prize for chemistry awarded to Robert B Woodward.
1965  Comet Ikeya-Seki approaches perihelion, passing 450,000 kilometers (279,617 miles) from the sun.
1961  USSR performs nuclear test at Sary Shagan, USSR.
1959  US President Dwight D. Eisenhower signs an executive order transferring Wernher von Braun and other German scientists from the United States Army to NASA.
1959  In New York City, the Solomon R. Guggenheim Museum, designed by Frank Lloyd Wright, opens to the public.
1956 Mau Mau Uprising: Kenyan rebel leader Dedan Kimathi is captured by the British Army, signalling the ultimate defeat of the rebellion, and essentially ending the British military campaign.
1950  Korean War: Heavy fighting begins between British and Australian forces from the 27th British Commonwealth Brigade and the North Korean 239th Regiment during the Battle of Yongju.
1945  Women's suffrage: Women are allowed to vote in France for the first time.
Also see "October 5, 1944  Suffrage is extended to women in France."
French Women's Rights:
Women's Suffrage:
1944  World War II: Battle of Aachen — The city of Aachen falls to American forces after three weeks of fighting, making it the first German city to fall to the Allies.
1944  World War II: Nemmersdorf massacre against the German civilians takes place.
Nemmersdorf Massacre:
1943 The Provisional Government of Free India is formally declared by Subhas Chandra Bose.
1941  World War II: In Kragujevac, Serbia, German Wehrmacht soldiers butcher about 7,000 citizens, including schoolchildren and professors.
Kragojevac Massacre of 1941:
1940  The first edition of the Ernest Hemingway novel For Whom the Bell Tolls is published.
1931  The Sakurakai, a secret society in the Imperial Japanese Army, launches an abortive coup d'état attempt.
1921  President Warren G. Harding delivers the first speech by a sitting U.S. President against lynching in the deep South.
1912  First Balkan War: Kardzhali is liberated by Bulgarian forces.
Kardzhali:
Balkan Wars:
First Balkan War:
1895  The Republic of Formosa (Taiwan) collapses as Japanese forces invade.
Japanese Invasion of Taiwan:
Taiwan (Formosa) or the "Republic of China":
History of Taiwan:
Foreign Relations of Taiwan:
Economy of Taiwan:
1888  Foundation of the Swiss Social Democratic Party.
1879  Thomas Edison invents a workable electric light bulb at his laboratory in Menlo Park, N.J. which was tested the next day and lasted 13.5 hours. This would be the invention of the first commercially practical incandescent light. Popular belief is that he invented the first light bulb, which he did not.
1867  Manifest Destiny: Medicine Lodge Treaty – Near Medicine Lodge, Kansas a landmark treaty is signed by southern Great Plains Indian leaders. The treaty requires Native American Plains tribes to relocate to a reservation in western Oklahoma.
1854  Florence Nightingale and a staff of 38 nurses are sent to the Crimean War.
Florence Nightingale:
1816  The Penang Free School is founded in George Town, Penang, Malaysia, by the Rev Hutchings, the oldest English-language school in Southeast Asia. The Penang Free School is founded in George Town, Penang, Malaysia, by the Rev Hutchings, the oldest English-language school in Southeast Asia.
1805  Napoleonic Wars: Battle of Trafalgar: A British fleet led by Vice Admiral Lord Nelson defeats a combined French and Spanish fleet off the coast of Spain under Admiral Villeneuve, signaling almost the end of French maritime power and leaves Britain's navy unchallenged until the 20th century.
OCTOBER 22
INTERNATIONAL STUTTERING AWARENESS DAY
2013  The Australian Capital Territory becomes the first Australian jurisdiction to legalize same-sex marriage with the Marriage Equality (Same Sex) Act 2013
2008  India launches its first unmanned lunar mission Chandrayaan-1.
2007  Raid on Anuradhapura Air Force Base is carried out by 21 Tamil Tiger commandos. All except one died in this attack. Eight Sri Lanka Air Force planes are destroyed and 10 damaged.
2006  A Panama Canal expansion proposal is approved by 77.8% of voters in a National referendum held in Panama.
1999  Maurice Papon, an official in the Vichy France government during World War II, is jailed for crimes against humanity.
1987  US performs nuclear test at Nevada Test Site.
Nuclear Weapons and the United States:
1981  The United States Federal Labor Relations Authority votes to decertify the Professional Air Traffic Controllers Organization for its strike the previous August.
1978  Papal inauguration of Pope John Paul II.
Papal Inauguration of Pope John Paul II:
Karol Wojtyla or Pope John Paul II:
1976  Red Dye No. 4 is banned by the US Food and Drug Administration after it is discovered that it causes tumors in the bladders of dogs. The dye is still used in Canada.
1975  The Soviet unmanned space mission Venera 9 lands on Venus.
1972  Vietnam War: In Saigon, Henry Kissinger and South Vietnamese President Nguyễn Văn Thiệu meet to discuss a proposed cease-fire that had been worked out between Americans and North Vietnamese in Paris.
1968  Apollo program: Apollo 7 safely splashes down in the Atlantic Ocean after orbiting the Earth 163 times.
1966  The Soviet Union launches Luna 12.
1964  Jean-Paul Sartre is awarded the Nobel Prize in Literature, but turns down the honor.
1962  Cuban Missile Crisis: US President John F Kennedy, after internal counsel from Dwight D. Eisenhower, announces that American reconnaissance planes have discovered Soviet nuclear weapons in Cuba, and that he has ordered a naval "quarantine" of the Communist nation.
Cuban Missile Crisis:
Timeline of the Cuban Missile Crisis:
1961  USSR performs nuclear test at Novaya Zemlya USSR.
1957  Vietnam War: First United States casualties in Vietnam.
1946  Soviet Operation Osoaviakhim takes place, recruiting of thousands of military-related technical specialists from the Soviet occupation zone of post-World-War-II Germany for employment in the Soviet Union.
1943  World War II: in the Second firestorm raid on Germany, the Royal Air Force conducts an air raid on the town of Kassel, killing 10,000 and rendering 150,000 homeless.
1942  Allies confer secretly about Operation Torch.
1941  World War II: French resistance member Guy Môquet and 29 other hostages are executed by the Germans in retaliation for the death of a German officer.
Guy Môquet:
1928  Phi Sigma Alpha fraternity is founded at the University of Puerto Rico, Río Piedras Campus.
1927  Nikola Tesla introduces six new inventions including a motor with single-phase electricity
1924  Toastmasters International is founded.
1923  The royalist Leonardopoulos–Gargalidis coup d'état attempt fails in Greece, discrediting the monarchy and paving the way for the establishment of the Second Hellenic Republic.
1907  Panic of 1907: A run on the stock of the Knickerbocker Trust Company sets events in motion that will lead to a depression.
1879  Using a filament of carbonized thread, Thomas Edison tests the first practical electric incandescent light bulb (it lasted 13½ hours before burning out).
1875  First telegraphic connection in Argentina.
1866  A plebiscite ratifies the annexion of Veneto and Mantua to Italy, occurred three days before, on October 19.
1859  Spain declares war on Morocco.
History of Morocco:
1797  André-Jacques Garnerin makes the first recorded parachute jump from one thousand meters (3,200 feet) above Paris.
1790  Warriors of the Miami tribe under Chief Little Turtle defeat United States troops under General Josiah Harmar at the site of present-day Fort Wayne, Indiana, in the Northwest Indian War.
OCTOBER 23
2012  After 38 years, the world's first teletext service (BBC's Ceefax) ceases broadcast due to Northern Ireland completing the digital switchover.
2011  The Libyan National Transition Council deems the Libyan Civil War over.
Libyan Civil War of 2011:
Timeline of the 2011 Libyan Civil War:
2011  A powerful 7.2 magnitude earthquake strikes Van Province, Turkey, killing 582 people and injuring thousands.
2007  A powerful cold front in the Bay of Campeche causes the Usumacinta jackup rig to collide with Kab 101, leading to the death and drowning of 22 people during rescue operations after evacuation of the rig.
2004  A powerful earthquake and its aftershocks hit Niigata Prefecture, northern Japan, killing 35 people, injuring 2,200, and leaving 85,000 homeless or evacuated.
2002  Moscow Theatre Siege begins: Chechen terrorists seize the House of Culture theater in Moscow and take approximately 700 theater-goers hostage.
1998  Swatch Internet Time, a measure of 1000 "beats" per day was inaugurated by the Swatch Group.
1998  Israeli–Palestinian conflict: Israeli Prime Minister Benjamin Netanyahu and Palestinian Chairman Yasser Arafat reach a "land for peace" agreement.
1993  The Troubles: A Provisional IRA bomb prematurely detonates in the Shankill area of Belfast, killing the bomber and nine civilians. Ulster loyalists retaliate a week later with the Greysteel massacre.
1989  Bankruptcy of Wärtsilä Marine, a Finnish shipping company; the biggest bankruptcy in the nordic countries until then.
1989  The Hungarian Republic is officially declared by president Mátyás Szűrös, replacing the communist Hungarian People's Republic.
Hungary:
Foreign Relations of Hungary:
History of Hungary:
Economy of Hungary:
1987  US performs nuclear test at Nevada Test Site.
Nuclear Weapons and the United States:
1983  Lebanese Civil War: The US Marines barracks in Beirut is hit by a truck bomb, killing 241 US military personnel. A French army barracks in Lebanon is also hit that same morning, killing 58 troops.
Lebanese Civil War:
A Few Pertinent UN Resolutions, among Many Others:
1973  A United Nations sanctioned cease-fire officially ends the Yom Kippur War between Israel and Syria.
United Nations Security Council Documents Overall and UNSC Resolutions:
United Nations Security Council Resolution 338 of 1973:
United Nations Security Council Resolution 242 of 1967:
Yom Kippur War:
1973  The Watergate scandal: US President Richard M Nixon agrees to turn over subpoenaed audio tapes of his Oval Office conversations.
Watergate Scandal:
1972  Operation Linebacker, a US bombing campaign against North Vietnam in response to its Easter Offensive, ends after five months.
1970  Gary Gabelich sets a land speed record in a rocket-powered automobile called the Blue Flame, fueled with natural gas.
1965  Vietnam War: The 1st Cavalry Division (United States) (Airmobile), in conjunction with South Vietnamese forces, launches a new operation seeking to destroy North Vietnamese forces in Pleiku in the II Corps Tactical Zone (the Central Highlands).
1961  USSR performs nuclear test at Novaya Zemlya USSR.
1958  The Smurfs, a fictional race of blue dwarves, later popularized in a Hanna-Barbera animated cartoon series, appear for the first time in the story La flute à six schtroumpfs, a Johan and Peewit adventure by Peyo, which is serialized in the weekly Spirou magazine.
1958  The Springhill Mine bump: An underground earthquake traps 174 miners in the No. 2 colliery at Springhill, Nova Scotia, the deepest coal mine in North America at the time. By November 1, rescuers from around the world had dug out 100 of the victims, marking the death toll at 74.
1956  Thousands of Hungarians protest against the government and Soviet occupation. (The Hungarian Revolution is crushed on November 4).
Hungarian Revolution of 1956:
History of Hungary:
1955  Prime Minister Ngô Đình Diệm defeats former emperor Bảo Đại in a referendum and founds the Republic of Vietnam.
1946  The United Nations General Assembly convenes for the first time, at an auditorium in Flushing, Queens, New York City.
The First United Nations General Assembly was held in London, on January 10, 1946. On 23 October 1946, the United Nations General Assembly convened for the first time in New York City.
1944  World War II: Battle of Leyte Gulf: The largest naval battle in history begins in the Philippines.
Battle of the Leyte Gulf:
Timeline of the Leyte Gulf:
1942  World War II: The Battle for Henderson Field begins during the Guadalcanal Campaign and ends on October 26.
1942  All 12 passengers and crewmen aboard an American Airlines DC-3 airliner are killed when it is struck by a US Army Air Forces bomber near Palm Springs, California. Amongst the victims is award-winning composer and songwriter Ralph Rainger ("Thanks for the Memory", "Love in Bloom", "Blue Hawaii").
1942  World War II: Second Battle of El Alamein: At El Alamein in northern Egypt, the British Eighth Army under Field Marshal Montgomery begins a critical offensive to expel the Axis armies from Egypt.
1941  World War II: Field Marshal Georgy Zhukov takes command of Red Army operations to prevent the further advance into Russia of German forces and to prevent the Wehrmacht from capturing Moscow.
1935  Dutch Schultz, Abe Landau, Otto Berman, and Bernard "Lulu" Rosencrantz are fatally shot at a saloon in Newark, New Jersey in what will become known as The Chophouse Massacre.
1929  Great Depression: After a steady decline in stock market prices since a peak in September, the New York Stock Exchange begins to show signs of panic.
Great Depression of 1929:
Timeline of the Great Depression:
1917  Lenin calls for the October Revolution.
1915  Women's suffrage: In New York City, 25,000-33,000 women march on Fifth Avenue to advocate their right to vote.
Women's Suffrage:
Women's Suffrage in the United States:
The Nineteenth Amendment and Women's Suffrage:
History of Women's Suffrage (Movement) in the United States:
1912  First Balkan War: The Battle of Kumanovo between the Serbian and Ottoman armies begins.
Balkan Wars:
First Balkan War:
Battle of Kumanovo:
1911  First use of aircraft in war: Italo-Turkish War: An Italian pilot takes off from Libya to observe Turkish army lines.
1906  Alberto Santos-Dumont flies an airplane in the first heavier-than-air flight in Europe at Champs de Bagatelle, Paris, France.
1870  Franco-Prussian War: The Siege of Metz concludes with a decisive Prussian victory.
1861 US President Abraham Lincoln suspends the writ of habeas corpus in Washington, D. C., for all military-related cases.
1850  The first National Women's Rights Convention begins in Worcester, Massachusetts, United States.
1812  Claude François de Malet, a French general, begins a conspiracy to overthrow Napoleon Bonaparte, claiming that the Emperor died in Russia and that he is now the commandant of Paris.
1739  War of Jenkins' Ear starts: British Prime Minister Robert Walpole, reluctantly declares war on Spain.
OCTOBER 24
UNITED NATIONS DAY AND WORLD DEVELOPMENT INFORMATION DAY
2014  The China National Space Administration launches an experimental lunar mission, Chang'e 5-T1, which will loop behind the Moon and return to Earth.
2008  "Bloody Friday" saw many of the world's stock exchanges experience the worst declines in their history, with drops of around 10% in most indices.
2007  Chang'e 1, the first satellite in the Chinese Lunar Exploration Program, is launched from Xichang Satellite Launch Center.
2005  Hurricane Wilma makes landfall in Florida resulting in 35 direct 26 indirect fatalities and causing $20.6B USD in damage.
2003  Concorde makes its last commercial flight.
2002  Police arrest spree killers John Allen Muhammad and Lee Boyd Malvo, ending the Beltway sniper attacks in the area around Washington, D.C.
1998  Launch of Deep Space 1 comet/asteroid mission.
1990  USSR performs nuclear test at Novaya Zemlya USSR.
1990  Italian prime minister Giulio Andreotti reveals to the Italian parliament the existence of Gladio, the Italian "stay-behind" clandestine paramilitary NATO army, which was implicated in false flag terrorist attacks implicating communists and anarchists as part of the strategy of tension from the late 1960s to early 1980s.
1986  Nezar Hindawi is sentenced to 45 years in prison, the longest sentence handed down by a British court, for the attempted bombing on an El Al flight at Heathrow. After the verdict, the United Kingdom breaks diplomatic relations with Syria, claiming that Hindawi is helped by Syrian officials.
1980  The government of Poland legalizes the Solidarity trade union.
History of Solidarity Trade Union of Poland:
1977 Veterans Day is observed on the fourth Monday in October for the seventh and last time. (The holiday is once again observed on November 11 beginning the following year.)
1975  In Iceland, 90% of women take part in a national strike, refusing to work in protest of gaps in gender equality.
Gender Equality in Iceland:
1973  The Yom Kippur War ends.
Yom Kippur War:
1964  Northern Rhodesia gains independence from the United Kingdom and becomes the Republic of Zambia (Southern Rhodesia remained a colony until the next year, with the Unilateral Declaration of Independence).
Zambia:
Foreign Relations of Zambia:
History of Zambia:
Economy of Zambia:
1960  Nedelin catastrophe: An R-16 ballistic missile explodes on the launch pad at the Soviet Union's Baikonur Cosmodrome space facility, killing over 100. Among the dead is Field Marshal Mitrofan Nedelin, whose death is reported to have occurred in a plane crash.
1957  The United States Air Force starts the X-20 Dyna-Soar program.
1954  Dwight D. Eisenhower pledges United States support to South Vietnam.
Vietnam War in 1954:
Eisenhower's Decision to Support South Vietnam:
1949  The cornerstone of the United Nations Headquarters is laid.
1947  Famed animator Walt Disney testifies before the House Un-American Activities Committee, naming Disney employees he believes to be communists.
1946  A camera on board the V-2 No. 13 rocket takes the first photograph of earth from outer space.
1945  Founding of the United Nations. Charter of the United Nations comes into effect.
United Nations Day – 24 October 1945:
Charter of the United Nations:
Pertinent Information on the United Nations System:
Main and Pertinent Web Pages of the Six Main Organs of the United Nations:
Specialized Agencies of the United Nations:
Books on the United Nations:
History of the United Nations:
Atlantic Charter of 1941:
Dumbarton Oaks and Yalta:
San Francisco Conference: April 26 – June 26, 1945:
1944  World War II: The Japanese aircraft carrier Zuikaku and the battleship Japanese battleship Musashi are sunk by American aircraft in the Battle of Leyte Gulf.
Aircraft Carrier Zuikaku:
Battleship Musashi:
Battle of the Leyte Gulf:
Timeline of the Leyte Gulf:
1943  Anti-nazi Clandestine Radio Soldatsender Calais begins transmitting.
1943  The Provisional Government of Free India formally declares war on Britain and the United States of America.
1930  A bloodless coup d'état in Brazil ousts Washington Luís Pereira de Sousa, the last President of the First Republic. Getúlio Vargas is then installed as "provisional president."
1930  Johan Galtung, one of the principal founding figures of "peace studies" as an academic discipline, is born in Oslo, Norway.
Johan Galtung:
Peace Studies:
Books written by Johan Galtung:
Peace Research Institute Oslo (PRIO) and the Journal of Peace Research:
1929  "Black Thursday" stock market crash on the New York Stock Exchange. Dow Jones down 12.8%.
See also, "OCTOBER 23, 1929 Great Depression: After a steady decline in stock market prices since a peak in September, the New York Stock Exchange begins to show signs of panic."
Great Depression of 1929:
Timeline of the Great Depression:
1917  Battle of Caporetto; Italy suffers a catastrophic defeat by the forces of Austria-Hungary and Germany on the Austro-Italian front of World War I (lasts until 19 November – also called Twelfth Battle of the Isonzo).
Battle of Caporetto:
1912  First Balkan War: The Battle of Kumanovo concludes with the Serbian victory.
Balkan Wars:
First Balkan War:
Battle of Kumanovo:
1911  Orville Wright, remains in the air nine minutes and 45 seconds in a Wright Glider, at Kill Devil Hills, North Carolina.
1901  Annie Edson Taylor becomes the first person to go over Niagara Falls, in a barrel.
1861  The First Transcontinental Telegraph line across the United States is completed, spelling the end for the 18-month-old Pony Express.
1857  Sheffield FC, the world's oldest association football club still in operation, is founded in Sheffield, England.
1851  William Lassell, discovers the moons Umbriel, and Ariel, orbiting Uranus.
Moons of Uranus:
Umbriel:
Ariel:
1812  Napoleonic Wars: The Battle of Maloyaroslavets takes place near Moscow.
1795  Partitions of Poland: The Polish–Lithuanian Commonwealth is completely divided among Austria, Prussia, and Russia.
Partitions of Poland:
1648  The Peace of Westphalia is signed, marking the end of the Thirty Years' War.
Thirty Years' War:
Timeline of the Thirty Years' War:
Peace of Westphalia:
OCTOBER 25
2009  The October 2009 Baghdad bombings kills 155 and wounds at least 721.
2004  Cuban President Fidel Castro announces that transactions using the American Dollar will be banned.
1997  After a brief civil war which has driven President Pascal Lissouba out of Brazzaville, Denis Sassou Nguesso proclaims himself the President of the Republic of the Congo.
1995  A commuter train slams into a school bus in Fox River Grove, Illinois, killing seven students.
1991  History of Slovenia: Three months after the end of the Ten-Day War, the last soldier of the Yugoslav People's Army leaves the territory of the Republic of Slovenia.
Ten-Day War of Slovenia:
History of Slovenia:
Slovenia:
Foreign Relations of Slovenia:
Economy of Slovenia:
1984  USSR performs nuclear test at Novaya Zemlya USSR.
1983  Operation Urgent Fury: The United States and its Caribbean allies invade Grenada, six days after Prime Minister Maurice Bishop and several of his supporters are executed in a coup d'état.
1980  Proceedings on the Hague Convention on the Civil Aspects of International Child Abduction conclude at The Hague.
1979  USSR performs underground nuclear test.
USSR's Nuclear Weapons Tests:
Effect and/or Impact of Nuclear Weapons Tests:
Underground Nuclear Tests:
1977  Digital Equipment Corporation releases OpenVMS V1.0.
1971  The United Nations seats the People's Republic of China and expels the Republic of China (see political status of Taiwan and China and the United Nations)
1964  USSR performs nuclear test at Novaya Zemlya USSR.
For some more pertinent information, see "1984 USSR performs nuclear test at Novaya Zemlya USSR", mentioned above.
1962  Nelson Mandela is sentenced to five years in prison.
1962  Uganda joins the United Nations.
Uganda:
Foreign Relations of Uganda:
Uganda and the United Nations:
History of Uganda:
Economy of Uganda:
1962  Cuban Missile Crisis: Adlai Stevenson shows photos at a meeting of the United Nations Security Council proving that Soviet missiles are installed in Cuba.
Cuban Missile Crisis:
Timeline of the Cuban Missile Crisis:
1945  The Republic of China takes over administration of Taiwan following Japan's surrender to the Allies.
1944  World War II: Battle of Leyte Gulf — the largest naval battle in history, takes place in and around the Philippines between the Imperial Japanese Navy and the US Third and US Seventh Fleets. Afterward is the first Kamikaze attack of the war.
Kamikaze:
Battle of Leyte Gulf:
Be aware that the date of the commencement of the Battle of Leyte is different in accordance with some websites. For example, Battle of Leyte – Wikipedia indicates October 17, 1944, while HistoryOfWar.org writes, "The battle of Leyte Gulf (22-26 October 1944) was one of the largest and most complex naval battles in history…"; Encyclopedia Britannica indicates "October 23, 1944".
Timeline of the Leyte Gulf:
1944  The Romanian city of Carei is liberated by Romanian and Soviet forces from Nazi–Hungarian occupation.
1944  Heinrich Himmler orders a crackdown on the Edelweiss Pirates, a loosely organized youth culture in Nazi Germany that had assisted army deserters and others to hide from the Third Reich.
1940  Benjamin O Davis, Sr. is named the first African American general in the United States Army.
1938  The Archbishop of Dubuque, Francis J. L. Beckman, denounces swing music as "a degenerated musical system… turned loose to gnaw away at the moral fiber of young people", warning that it leads down a "primrose path to hell". His warning is widely ignored.
1927  The Italian luxury liner SS Principessa Mafalda sinks off the coast of Brazil, killing 314.
1924  The Zinoviev letter, which Zinoviev himself denied writing, is published in the Daily Mail. The Labour party would later blame this letter for the Conservatives' landslide election win.
1920  After 74 days on hunger strike in Brixton Prison, England, the Sinn Féin Lord Mayor of Cork, Terence MacSwiney dies.
1917  Traditionally understood date of the October Revolution, involving the capture of the Winter Palace, Petrograd, Russia. The date refers to the Julian Calendar date, and corresponds with November 7 in the Gregorian calendar.
1900  The United Kingdom annexes the Transvaal.
Transvaal:
History of Transvaal:
1861  The Toronto Stock Exchange is created.
1854  The Battle of Balaclava during the Crimean War (Charge of the Light Brigade).
Battle of Balaclava:
Crimean War:
Timeline of Crimean War:
History of Crimea:
1822  Greek War of Independence: The First Siege of Missolonghi begins.
Greek War of Independence:
Modern History of Greece:
1812  War of 1812: The American frigate, USS United States, commanded by Stephen Decatur, captures the British frigate HMS Macedonian.
______________________________
Satoshi Ashikaga, having worked as researcher, development program/project officer, legal protection/humanitarian assistance officer, human rights monitor-negotiator, managing-editor, and more, prefers a peaceful and prudent life, especially that in communion with nature.  His previous work experiences, including those in war zones and war-torn zones, remind him of the invaluableness of peace.  His interest and/or expertise includes international affairs, international law, jurisprudence, economic and business affairs, project/operations or organizational management, geography, history, the environmental/ecological issues, audio/visual documentation of nature and culture, and more. Being a member of the TRANSCEND Network for Peace, Development and Environment, he is currently compiling This Week in History on TMS.
(Sources and references: https://en.wikipedia.org/wiki/October_19   to _October25; http://www.onthisday.com/day/october/19   to october/25; http://www.brainyhistory.com/days/october_19.html to _october_25.html; and other pertinent websites and/or documents, mentioned above.)
The views expressed in the cited or quoted websites and/or documents in this article do not necessarily reflect those of the author of this article. These websites and/or documents are cited or quoted for academic or educational purposes. Neither the author of this article nor the Transcend Media Service (TMS) is responsible for the contents, information, or whatsoever contained in these websites and/or documents.
One of the primary purposes of this article is to provide the readers with opportunities to think about "peace", including positive peace and negative peace as well as external/outer peace and internal/inner peace, and more, directly or indirectly, from various angles and/or in the broadest sense, through historical events. It is because this article is prepared specifically for the TMS whose main objective is to address "peace" through peace journalism.
This article originally appeared on Transcend Media Service (TMS) on 19 Oct 2015.
Anticopyright: Editorials and articles originated on TMS may be freely reprinted, disseminated, translated and used as background material, provided an acknowledgement and link to the source, TMS: This Week in History, is included. Thank you.
If you enjoyed this article, please donate to TMS to join the growing list of TMS Supporters.


This work is licensed under a CC BY-NC 4.0 License.