This Week in History
HISTORY, 4 Jan 2016
Satoshi Ashikaga – TRANSCEND Media Service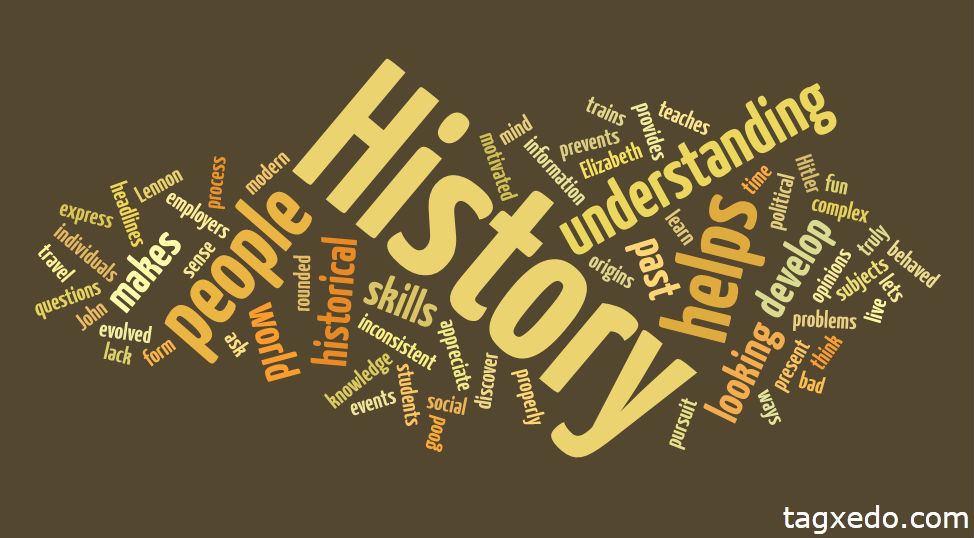 Jan 4-10
QUOTE OF THE WEEK:
"Darkness cannot drive out darkness: only light can do that. Hate cannot drive out hate: only love can do that." ― Martin Luther King, Jr.; Dr. Martin Luther King, Jr. Quotations
JANUARY 4
2013  A gunman kills eight people in a house-to-house rampage in Kawit, the Philippines.
2010  Burj Khalifa, the world's tallest building, is officially opened.
2007  The 110th United States Congress convenes, electing Nancy Pelosi as the first female Speaker of the House in US history.
2006  Prime Minister Ariel Sharon of Israel suffers a second, apparently more serious stroke. His authority is transferred to acting Prime Minister Ehud Olmert.
Ariel Sharon:
Ehud Olmert:
2004  Mikheil Saakashvili is elected President of Georgia following the November 2003 Rose Revolution.
Rose Revolution:
Rose Revolution and George Soros:
History of Georgia (country):
Democracy and Georgia:
Georgia:
Foreign Relations of Georgia:
Economy of Georgia:
2004  Spirit, a NASA Mars rover, lands successfully on Mars at 04:35 UTC.
1998  Wilaya of Relizane massacres in Algeria: over 170 are killed in three remote villages.
Wilaya of Relizane Massacres and Other Massacres in Algeria:
1990  In Pakistan's deadliest train accident an overloaded passenger train collides with an empty freight train, resulting in 307 deaths and 700 injuries.
1989  Second Gulf of Sidra incident: a pair of Libyan MiG-23 "Floggers" are shot down by a pair of US Navy F-14 Tomcats during an air-to-air confrontation.
1976  The Troubles: The Ulster Volunteer Force shoots dead six Irish Catholic civilians in County Armagh, Northern Ireland. The next day, gunmen shoot dead ten Protestant civilians nearby in retaliation.
1974  United States President Richard Nixon refuses to hand over materials subpoenaed by the Senate Watergate Committee.
Watergate Scandal:
Watergate Tapes:
1970  An earthquake of magnitude 7.7 strikes Tonghai County, China, killing at least 15,000 people.
1969  France begins arms embargo against Israel.
French Arms Embargo against Israel:
France-Israel Relations:
1966  A military coup takes place in Upper Volta (later Burkina Faso), dissolving the National Parliament and leading to a new national constitution.
Military Coup of 1966 in Upper Volta (Burkina Faso):
History of Burkina Faso:
Burkina Faso:
Foreign Relations of Burkina Faso:
Economy of Burkina Faso:
1965  United States President Lyndon B. Johnson proclaims his "Great Society" during his State of the Union address.
1959  Luna 1 becomes the first spacecraft to reach the vicinity of the Moon.
1958  Sir Edmund Hillary reaches the South Pole.
1958  Sputnik 1 falls to Earth from orbit.
1955  The Greek National Radical Union is formed by Konstantinos Karamanlis.
1951  Korean War: Chinese and North Korean forces capture Seoul.
1948  Burma gains its independence from the United Kingdom.
History of Burma/Myanmar:
Burmese Monarchy and the British Rule:
Burma/Myanmar:
Foreign Relations of Burma/Myanmar:
Human Rights in Burma/Myanmar:
Some Relevant Issues on the Rohingya People and the British Rule:
Pro-Democracy Uprising, Ethnic Cleansing and Other Pertinent Issues:
Economy of Myanmar:
1944  World War II: Operation Carpetbagger, involving the dropping of arms and supplies to resistance fighters in Europe, begins.
1912  The Scout Association is incorporated throughout the British Empire by royal charter.
1884  The Fabian Society is founded in London, England, United Kingdom.
1878  Sofia is emancipated from Ottoman rule.
Bulgaria and the Ottoman Rule:
History of the Ottoman Empire:
1865  The New York Stock Exchange opens its first permanent headquarters at 10-12 Broad near Wall Street in New York City.
History of the New York Stock Exchange:
1863  The New Apostolic Church, a Christian and chiliastic church, is established in Hamburg, Germany.
1854  The McDonald Islands are discovered by Captain William McDonald aboard the Samarang.
1853  After having been kidnapped and sold into slavery in the American South, Solomon Northrup regains his freedom; his memoir 12 Years a Slave later becomes a national bestseller.
1847  Samuel Colt sells his first revolver pistol to the United States government.
1798  Constantine Hangerli arrives in Bucharest, Wallachia, as its new Prince, invested by the Ottoman Empire.
1762  Great Britain declares war on Spain and Naples.
JANUARY 5
2015  The tomb of an Egyptian queen, Khentakawess III, is discovered by a team of Czech archaeologists; the queen lived during the Fifth Dynasty and was likely the wife of Pharaoh Neferefre.
Khentakawess III (a.k.a. Khentatkaus III):
Pharaoh Neferefre:
2014  A launch of the communication satellite GSAT-14 aboard the GSLV MK.II D5 marks the first successful flight of an Indian cryogenic engine.
2014  A launch of the communication satellite GSAT-14 aboard the GSLV MK.II D5 marks the first successful flight of an Indian cryogenic engine.
2005  Eris, the largest known dwarf planet in the Solar System, is discovered by the team of Michael E. Brown, Chad Trujillo, and David L. Rabinowitz using images originally taken on October 21, 2003, at the Palomar Observatory.
1993  The oil tanker MV Braer runs aground on the coast of the Shetland Islands, spilling 84,700 tons of crude oil.
1991  The United States Embassy to Somalia in Mogadishu is evacuated by helicopter airlift days after violence enveloped Mogadishu during the Somali Civil War
Somali Civil War:
United States and the Somali Civil War:
History of Somalia:
Somalia:
Foreign Relations of Somalia:
Economy of Somalia:
1991  Georgian forces enter Tskhinvali, the capital of South Ossetia, Georgia, opening the 1991–1992 South Ossetia War.
South Ossetia and the South Ossetia War:
History of South Ossetia:
1976  The Troubles: In response to the killing of six Catholics the night before, gunmen shoot dead ten Protestant civilians after stopping their minibus at Kingsmill in County Armagh, Northern Ireland, UK.
1976  The Khmer Rouge proclaim the Constitution of Democratic Kampuchea.
Constitution of the Democratic Kampuchea:
Khmer Rouge:
1972  United States President Richard Nixon orders the development of a Space Shuttle program.
History of the Space Shuttle Program:
Space Shuttle Program and Its Military Purposes:
1969  The Troubles: The Royal Ulster Constabulary raid the Bogside area of Derry, damaging property and beating residents. In response, residents erect barricades and establish Free Derry.
1968  Alexander Dubček comes to power: "Prague Spring" begins in Czechoslovakia.
1957  In a speech given to the United States Congress, United States President Dwight D. Eisenhower announces the establishment of what will later be called the Eisenhower Doctrine.
1949  United States President Harry S. Truman unveils his Fair Deal program.
1945  The Soviet Union recognizes the new pro-Soviet government of Poland.
History of Poland:
Poland and Russia:
Poland:
Foreign Relations of Poland:
Economy of Poland:
1925  Nellie Tayloe Ross of Wyoming becomes the first female governor in the United States.
1914  The German Workers' Party, which would become the Nazi Party, is founded.
1914  The Ford Motor Company announces an eight-hour workday and that it would pay a "living wage" of at least $5 for a day's labor.
1913  First Balkan War: During the Battle of Lemnos, Greek admiral Pavlos Kountouriotis forces the Turkish fleet to retreat to its base within the Dardanelles, from which it did not venture for the rest of the war.
Balkan Wars:
First Balkan War:
1912  The Prague Party Conference takes place.
1911  Kappa Alpha Psi, the world's second oldest and largest black fraternity, is founded at Indiana University.
1900  Irish leader John Redmond calls for a revolt against British rule.
History of Ireland:
Irish War of Independence:
1896  Wiener Presse, Austrian newspaper, reports that Wilhelm Röntgen has discovered a type of radiation later known as X-rays.
History of X-Ray:
1477  Battle of Nancy: Charles the Bold is killed and Burgundy becomes part of France.
JANUARY 6
2012  26 people are killed and 63 wounded when a suicide bomber blows himself up at a police station in Damascus.
2009  Israel conducts an assault on the Gaza Strip
2005  American Civil Rights Movement: Edgar Ray Killen is arrested as a suspect in the 1964 murders of three civil rights workers.
2000  Celia, the last Pyrenean ibex was found dead after a tree had landed on her.
1995  A chemical fire in an apartment complex in Manila, Philippines, leads to the discovery of plans for Project Bojinka, a mass-terrorist attack.
1993  Indian Border Security Force units kill 55 Kashmiri civilians in Sopore, Jammu and Kashmir, in revenge after militants ambushed a BSF patrol.
1992 President of Georgia Zviad Gamsakhurdia flees the country as a result of the military coup.
1978  The Crown of St Stephen (also known as the Holy Crown of Hungary) is returned to Hungary from the United States, where it was held after World War II.
1974  In response to the 1973 oil crisis, daylight saving time commences nearly four months early in the United States.
1967  Vietnam War: United States Marine Corps and ARVN troops launch "Operation Deckhouse Five" in the Mekong River delta.
1960  The Associations Law comes into force in Iraq, allowing registration of political parties.
1960  National Airlines Flight 2511 is destroyed in mid-air by a bomb, while en route from New York City to Miami.
1953  The first Asian Socialist Conference opens in Rangoon, Burma.
1951  Korean War: An estimated 200–1,300 South Korean communist sympathizers are slaughtered in what becomes the Ganghwa massacre.
1950  The United Kingdom recognizes the People's Republic of China. The Republic of China severs diplomatic relations with the UK in response.
1947  Pan American Airlines becomes the first commercial airline to schedule a flight around the world.
1946  The first general election ever in Vietnam is held.
1941  United States President Franklin D. Roosevelt delivers his Four Freedoms speech in the State of the Union address.
1930  The first diesel-engined automobile trip is completed, from Indianapolis, Indiana, to New York, New York.
1929  Mother Teresa arrives in Calcutta, India, to begin her work among India's poorest and sick people.
Mother Teresa and Her Biography:
Controversies:
Miracles and Mother Teresa:
1929  King Alexander of the Serbs, Croats and Slovenes suspends his country's constitution (the January 6th Dictatorship).
History of Yugoslavia:
Kingdom of Serbia:
1921  Formation of the Iraqi Army.
1912  German geophysicist Alfred Wegener first presents his theory of continental drift.
1907  Maria Montessori opens her first school and daycare center for working class children in Rome, Italy.
1900  Second Boer War: Having already sieged the fortress at Ladysmith, Boer forces attack it, but are driven back by British defenders.
1870  The inauguration of the Musikverein in Vienna, Austria.
1838  Alfred Vail demonstrates a telegraph system using dots and dashes (this is the forerunner of Morse code).
1809  Combined British, Portuguese and colonial Brazilian forces begin the Invasion of Cayenne during the Napoleonic Wars.
1781  In the Battle of Jersey, the British defeat the last attempt by France to invade Jersey.
JANUARY 7
2015  A car bomb explodes outside a police college in the Yemeni capital Sana'a with at least 38 people reported dead and more than 63 injured.
2015  Two gunmen commit a mass shooting at the offices of Charlie Hebdo in Paris, killing twelve people and injuring another eleven.
2010  Muslim gunmen in Egypt open fire on a crowd of Coptic Christians, killing eight of them and one Muslim bystander.
1999  The Senate trial in the impeachment of U.S. President Bill Clinton begins.
1993  Bosnian War: The Bosnian Army executes a surprise attack on the village of Kravica in Srebrenica.
War in Bosnia-Herzegovina:
Bosnian War on the Ground:
Timeline of the War in Bosnia-Herzegovina:
1993  The Fourth Republic of Ghana is inaugurated with Jerry Rawlings as President.
1991  Roger Lafontant, former leader of the Tonton Macoute in Haiti under François Duvalier, attempts a coup d'état, which ends in his arrest.
1990  The interior of the Leaning Tower of Pisa is closed to the public for safety reasons.
1985  Japan Aerospace Exploration Agency launches Sakigake, Japan's first interplanetary spacecraft and the first deep space probe to be launched by any country other than the United States or the Soviet Union.
1984  Brunei becomes the sixth member of the Association of Southeast Asian Nations (ASEAN).
Brunei:
History of Brunei:
Economy of Brunei:
ASEAN:
1980  US President Jimmy Carter authorizes legislation giving $1.5 billion in loans to bail out the Chrysler Corporation.
1979  Third Indochina War: Cambodian–Vietnamese War: Phnom Penh falls to the advancing Vietnamese troops, driving out Pol Pot and the Khmer Rouge.
Third Indochina War:
Indochina Wars:
Khmer Rouge and Pol Pot:
History of Cambodia:
Foreign Relations of Cambodia:
Cambodia:
Economy of Cambodia:
1970  The Punjab Legislative Council (Abolition) Act, 1969 comes into effect.
1968  Surveyor Program: Surveyor 7, the last spacecraft in the Surveyor series, lifts off from launch complex 36A, Cape Canaveral.
1960  The Polaris missile is test launched.
1959  The United States recognizes the new Cuban government of Fidel Castro.
Cuba and the United States:
Fidel Castro:
Cuba or the "Republic of Cuba" (Repúlica de Cuba):
Foreign Relations of Cuba:
Cuba and USSR/Russia:
Cuban Missile Crisis:
History and Culture of Cuba:
Economy of Cuba:
1954  Georgetown-IBM experiment: The first public demonstration of a machine translation system, is held in New York at the head office of IBM.
1945  World War II: British General Bernard Montgomery holds a press conference in which he claims credit for victory in the Battle of the Bulge.
1942  World War II: The siege of the Bataan Peninsula begins.
1940  Winter War: The Finnish 9th Division stops and completely destroys the overwhelming Soviet forces on the Raate-Suomussalmi road.
1935  Benito Mussolini and French Foreign minister Pierre Laval sign the Franco-Italian Agreement.
1927  The first transatlantic telephone service is established from New York, New York to London, United Kingdom.
1922  Dáil Éireann ratifies the Anglo-Irish Treaty by a 64–57 vote.
1920  The New York State Assembly refuses to seat five duly elected Socialist assemblymen.
1919  Montenegrin guerrilla fighters rebel against the planned annexation of Montenegro by Serbia, but fail.
1904  The distress signal "CQD" is established only to be replaced two years later by "SOS".
1610  Galileo Galilei makes his first observation of the four Galilean moons: Ganymede, Callisto, Io and Europa, although he is not able to distinguish the last two until the following day.
JANUARY 8
2011  The attempted assassination of Arizona Representative Gabrielle Giffords and subsequent shooting in Casas Adobes, Arizona at a Safeway grocery store, for which Jared Lee Loughner is subsequently arrested, kills six people and wounds 13, including Giffords.
2010  Gunmen from an offshoot the Front for the Liberation of the Enclave of Cabinda attacked the bus carrying the Togo national football team on its way to the 2010 Africa Cup of Nations, killing three.
2005  The nuclear sub USS San Francisco collides at full speed with an undersea mountain south of Guam. One man is killed, but the sub surfaces and is repaired.
2004  The RMS Queen Mary 2, the largest passenger ship ever built, is christened by her namesake's granddaughter, Queen Elizabeth II.
2002  President George W Bush signs into law the No Child Left Behind Act.
1996  An Antonov An-32 cargo aircraft crashes into a crowded market in Kinshasa, Zaire, killing up to 237 on the ground; the aircraft's crew of six survive the crash.
1994  Russian cosmonaut Valeri Polyakov on Soyuz TM-18 leaves for Mir. He would stay on the space station until March 22, 1995, for a record 437 days in space.
1989  Beginning of Japanese Heisei period.
1989  Kegworth air disaster: British Midland Flight 92, a Boeing 737-400, crashes into the M1 motorway, killing 47 of the 126 people on board.
1981  A local farmer reports a UFO sighting in Trans-en-Provence, France, claimed to be "perhaps the most completely and carefully documented sighting of all time".
1979  Argentina and Chile sign Beagle Canal accord.
Beagle Conflict:
1977  Three bombs explode in Moscow, Russia, Soviet Union within 37 minutes, killing seven. The bombings are attributed to an Armenian separatist group.
1973  Watergate scandal: The trial of seven men accused of illegal entry into Democratic Party headquarters at Watergate begins.
Watergate Scandal:
Watergate Tapes:
1973  Soviet space mission Luna 21 is launched.
1971  Bowing to international pressure, President of Pakistan Zulfikar Ali Bhutto releases Bengali leader Sheikh Mujibur Rahman from prison, who had been arrested after declaring the independence of Bangladesh.
History of Pakistan:
History of Bangladesh:
Bangladesh Liberation War:
1964  President Lyndon B Johnson declares a "War on Poverty" in the United States.
Lyndon B Johnson's War on Poverty:
1961  In France a referendum supports Charles de Gaulle's policies in Algeria.
Charles de Gaulle:
Charles de Gaulle's Policies on Algeria:
History of Algeria:
Algeria:
Foreign Relations of Algeria:
Algeria and the United Nations:
Economy of Algeria:
1945  World War II: Philippine Commonwealth troops under the Philippine Commonwealth Army units enter the province of Ilocos Sur in Northern Luzon and attack Japanese Imperial forces.
1940  World War II: Britain introduces food rationing.
1918  President Woodrow Wilson announces his "Fourteen Points" for the aftermath of World War I.
Woodrow Wilson:
Wilson's Fourteen Points:
1912  The African National Congress is founded.
African National Congress (ANC):
History of the African National Congress:
1867  African American men are granted the right to vote in Washington, D.C.
African Americans' Suffrage:
Women's Suffrage, including That of African American Women:
African American History:
1835  The United States national debt is zero for the only time.
United States National Debt:
History of the United States National Debt:
JANUARY 9
2015  The perpetrators of the Charlie Hebdo shooting in Paris two days earlier are both killed after a hostage situation. Elsewhere, a second hostage situation, related to the Charlie Hebdo shooting, occurs at a Jewish market, Hypercacher, in the eastern Paris suburb of Vincennes.
2007  Apple CEO Steve Jobs unveils the first iPhone.
2005  The Sudan People's Liberation Movement and the Government of Sudan sign the Comprehensive Peace Agreement to end the Second Sudanese Civil War.
2005  Mahmoud Abbas wins the election to replace Yasser Arafat as President of the Palestinian National Authority. He replaces interim president Rawhi Fattouh.
1996  First Chechen War: Chechen separatists launch a raid against the helicopter airfield and later a civilian hospital in the city of Kizlyar in the neighboring Dagestan, which turns into a massive hostage crisis involving thousands of civilians.
Chechen Wars:
First Chechen War:
Russia, Chechnya and Terrorism:
Civilians under International Humanitarian Law:
1992  The Assembly of the Serb People in Bosnia and Herzegovina proclaims the creation of Republika Srpska, a new state within Yugoslavia.
1991  Representatives from the United States and Iraq meet at the Geneva Peace Conference to try to find a peaceful resolution to the Iraqi invasion of Kuwait.
1964  Martyrs' Day: Several Panamanian youths try to raise the Panamanian flag on the US-controlled Panama Canal Zone, leading to fighting between US military and Panamanian civilians.
1962  US performs nuclear test at Nevada Test Site.
1960  President of Egypt Gamal Abdel Nasser opens construction on the Aswan (High) Dam by detonating ten tons of dynamite to demolish twenty tons of granite on the east bank of the Nile.
Aswan (High) Dam:
1957  British Prime Minister Sir Anthony Eden resigns from office following his failure to retake the Suez Canal from Egyptian sovereignty.
Suez Crisis (1956-1957):
Anthony Eden:
Anthony Eden and the Suez Crisis:
1945  World War II: The United States invades Luzon in the Philippines.
1941  World War II: First flight of the Avro Lancaster.
1923  Lithuanian residents of the Memel Territory rebel against the League of Nations' decision to leave the area as a mandated region under French control.
1923  Juan de la Cierva makes the first autogyro flight.
1921  Greco-Turkish War: The First Battle of İnönü, the first battle of the war, begins near Eskişehir in Anatolia.
1918  Battle of Bear Valley: The last battle of the American Indian Wars.
1917  World War I: the Battle of Rafa is fought near the Egyptian border with Palestine.
1916  World War I: The Battle of Gallipoli concludes with an Ottoman Empire victory when the last Allied forces are evacuated from the peninsula.
1914  Phi Beta Sigma Fraternity Inc., the first historically black intercollegiate Greek-letter fraternity to be officially recognized at Howard University, is founded.
1909  Ernest Shackleton, leading the Nimrod Expedition to the South Pole, plants the British flag 97 nautical miles (180 km; 112 mi) from the South Pole, the farthest anyone had ever reached at that time.
1839  The French Academy of Sciences announces the Daguerreotype photography process.
1822  The Portuguese prince Pedro I of Brazil decides to stay in Brazil against the orders of the Portuguese King João VI, beginning the Brazilian independence process.
1816  Sir Humphry Davy tests his safety lamp for miners at Hebburn Colliery.
1760  Afghans defeat Marathas in the Battle of Barari Ghat.
JANUARY 10
2015  A mass poisoning at a funeral in Mozambique involves beer that was deliberately contaminated with crocodile bile leaving at least 56 dead and nearly 200 hospitalized.
2013  More than 100 people are killed and 270 injured in several bomb blasts in Pakistan.
2012  A bombing in Khyber Agency, Pakistan, kills at least 30 people and 78 others injured.
2007  A general strike begins in Guinea in an eventually successful attempt to get President Lansana Conté to resign.
1990  Time Warner is formed by the merger of Time Inc. and Warner Communications.
1985  Sandinista Daniel Ortega becomes president of Nicaragua and vows to continue the transformation to socialism and alliance with the Soviet Union and Cuba; American policy continues to support the Contras in their revolt against the Nicaraguan government.
1984  Holy See–United States relations: The United States and Holy See (Vatican City) re-establish full diplomatic relations after almost 117 years, overturning the United States Congress's 1867 ban on public funding for such a diplomatic envoy.
1981  Salvadoran Civil War: The FMLN launches its first major offensive, gaining control of most of Morazán and Chalatenango departments
1972  Sheikh Mujibur Rahman returns to the newly independent Bangladesh as president after spending over nine months in prison in Pakistan.
1971  A by-poll is held in the Lebanese Chouf District.
1962  Apollo program: NASA announces plans to build the C-5 rocket launch vehicle. It became better known as the Saturn V Moon rocket, which launched every Apollo Moon mission.
1951  UN headquarters opens in Manhattan, New York City, USA.
1946  The United States Army Signal Corps successfully conducts Project Diana, bouncing radio waves off the Moon and receiving the reflected signals.
1946  The first General Assembly of the United Nations opens in London. Fifty-one nations are represented.
1941  World War II: The Greek army captures Kleisoura.
1923  Lithuania seizes and annexes Memel.
1922  Arthur Griffith is elected President of the Dáil Éireann.
1920  The Treaty of Versailles takes effect, officially ending World War I.
The End of the World War I:
Aftermath of World War I:
Treaty of Versailles:
Treaty of Versailles and the Origins of the "Crimes of Aggression" or the "Crimes against Peace":
"Crimes against Peace" a.k.a. "Crimes of Aggression":
Prohibition of War and the Kellogg and Briand Pact of 1928:
UN Charter and the UNGA Resolution 3314 (XXIX) on "Aggression"
1916  World War I: In the Erzurum Offensive, Russia defeats the Ottoman Empire.
Erzurum Offensive:
Ottoman Empire and World War I:
History of the Ottoman Empire:
1901  The first great Texas oil gusher is discovered at Spindletop in Beaumont, Texas.
1870  John D Rockefeller incorporates Standard Oil.
1863  The London Underground, the world's oldest underground railway, opens between London Paddington station and Farringdon station.
1645  Archbishop William Laud is beheaded at the Tower of London.
1475  Stephen III of Moldavia defeats the Ottoman Empire at the Battle of Vaslui.
______________________________
Satoshi Ashikaga, having worked as researcher, development program/project officer, legal protection/humanitarian assistance officer, human rights monitor-negotiator, managing-editor, and more, prefers a peaceful and prudent life, especially that in communion with nature.  His previous work experiences, including those in war zones and war-torn zones, remind him of the invaluableness of peace.  His interest and/or expertise includes international affairs, international law, jurisprudence, economic and business affairs, project/operations or organizational management, geography, history, the environmental/ecological issues, visual/audio documentation of nature and culture, and more. Being a member of the TRANSCEND Network for Peace, Development and Environment, he is currently compiling This Week in History on TMS.
(Sources and references: https://en.wikipedia.org/wiki/january_4   to_january_10; http://www.historyorb.com/events/january/4   to january/10; http://www.brainyhistory.com/days/january_4.html   to January_10.html; and other pertinent web sites and/or documents, mentioned above.)
The views expressed in the cited or quoted websites and/or documents in this article do not necessarily reflect those of the author of this article. These websites and/or documents are cited or quoted for academic or educational purposes. Neither the author of this article nor the Transcend Media Service (TMS) is responsible for the contents, information, or whatsoever contained in these websites and/or documents.
One of the primary purposes of this article is to provide the readers with opportunities to think about "peace", including positive peace and negative peace as well as external/outer peace and internal/inner peace, and more, directly or indirectly, from various angles and/or in the broadest sense, through historical events. It is because this article is prepared specifically for the TMS whose main objective is to address "peace" through peace journalism.
This article originally appeared on Transcend Media Service (TMS) on 4 Jan 2016.
Anticopyright: Editorials and articles originated on TMS may be freely reprinted, disseminated, translated and used as background material, provided an acknowledgement and link to the source, TMS: This Week in History, is included. Thank you.
If you enjoyed this article, please donate to TMS to join the growing list of TMS Supporters.


This work is licensed under a CC BY-NC 4.0 License.