Conscience and Consciousness
TRANSCEND MEMBERS, 26 Sep 2016
Anthony J. Marsella, Ph.D. – TRANSCEND Media Service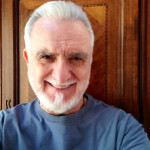 "Call to Conscience"
The "Call to Conscience," advocated by Professor Michael D'Andrea, and now widely accepted by members of Counselors for Social Justice (CSJ) as a requirement for counselor training, is a noble call, sanctified and consecrated by the sacrifices of peacemakers.
With uncommon courage and conviction, notable peacemakers, including Martin Luther King Jr., Gandhi, Nelson Mandela, Daniel Berrigan, Philip Berrigan, Helen Caldicott, Glenn Paige, Bell Hooks, Mairead McGuire, Antonio C.S. Rosa, Dalai Lama, Daisaku Ikeda, and scores of others, modeled "conscience" as a way-of-life, accepting the quest for peace must be nurtured and sustained with the totality of one's being . . .  each breath an affirmation of commitment.
When Jesus of Nazareth, in his "Sermon on the Mount," stated: "Blessed are the Peacemakers, for they shall inherit the earth," Jesus invited all to assume the role of peacemakers. Those accepting his anointing have refused to be silenced in the face of oppression. From Jesus to the Reverend Martin Luther King, Jr., peacemakers have endured criticism, condemnation, and persecution from those with wealth, power, and position, those benefitting from the outcomes of war.
To the wealthy, powerful, positioned, and war-hawks content with distance from human suffering, indifferent  to the pains and sorrows of victims of violence, war, and prejudice, oblivious to the consequences of self-indulgence, I say you risk eternal damnation as your children behold with contempt, your lack of conscience, your failure to model peace.
The "Call to Conscience" requires courage amidst abuse. There is, however, no lamentation among peacemakers. This is the paradox! For peacemakers, the rewards of advocacy ensure their legacy will endure because it affirms human dignity.  For peacemakers, mockeries of justice, inequalities of opportunity, denials of hope, distortions of truth, and corruptions of law, compel advocacy!
Peacemakers are not idealists; Peacemakers are realists! Peacemakers awaken humanity to "consciousness!" This fact is testimony to the promise: "Peacemakers will inherit the earth."
Consciousness
"Conscience" cannot be separated from "consciousness," nor can "consciousness" from "conscience." What do I mean?
The very act of seeking and making peace releases us from normal states of human existence. The release sanctions a "state of transcendence, a state of "consciousness," a new level of being. It is a release from an isolated self pre-occupation to an awareness of connection to each other and to the cosmos in which we live.
"Consciousness" compels exercising responsibilities, duties, and obligations to speak and to act for peace; implicit within "consciousness," is a moral impulse to advance and benefit the human condition.  Inherent within this recognition, is the awareness "life is sacred!"
The splendor and majesty of "consciousness" is the liberation of our being.  "Consciousness" brings a new way-of-knowing (i.e., epistemology), and new way of behaving (i.e., praxiology). It unleashes new ways of understanding human nature (i.e., ontology).
Can anything more be asked? "Conscience" and "consciousness" are the keys to awakening the human spirit, too long subdued and contained by comforts of convention. Peacemaking is the path! Discover its virtues! Join the icons of peace, finding in them, and with them, a transcendent vision and experience of the grandeur of life.  Accept the "Call to Conscience."
______________________________________
Anthony J. Marsella, Ph.D., a member of the TRANSCEND Network, is a past president of Psychologists for Social Responsibility, Emeritus Professor of psychology at the University of Hawaii's Manoa Campus in Honolulu, Hawaii, and past director of the World Health Organization Psychiatric Research Center in Honolulu. He is known nationally and internationally as a pioneer figure in the study of culture and psychopathology who challenged the ethnocentrism and racial biases of many assumptions, theories, and practices in psychology and psychiatry. In more recent years, he has been writing and lecturing on peace and social justice. He has published 21 books and more than 300 publications noted for challenging the ethnocentricity and biases of Western psychology and psychiatry, and for advocating peace and social justice. He can be reached at marsella@hawaii.edu.
This article originally appeared on Transcend Media Service (TMS) on 26 Sep 2016.
Anticopyright: Editorials and articles originated on TMS may be freely reprinted, disseminated, translated and used as background material, provided an acknowledgement and link to the source, TMS: Conscience and Consciousness, is included. Thank you.
If you enjoyed this article, please donate to TMS to join the growing list of TMS Supporters.


This work is licensed under a CC BY-NC 4.0 License.