This Week in History
HISTORY, 13 Feb 2017
Satoshi Ashikaga – TRANSCEND Media Service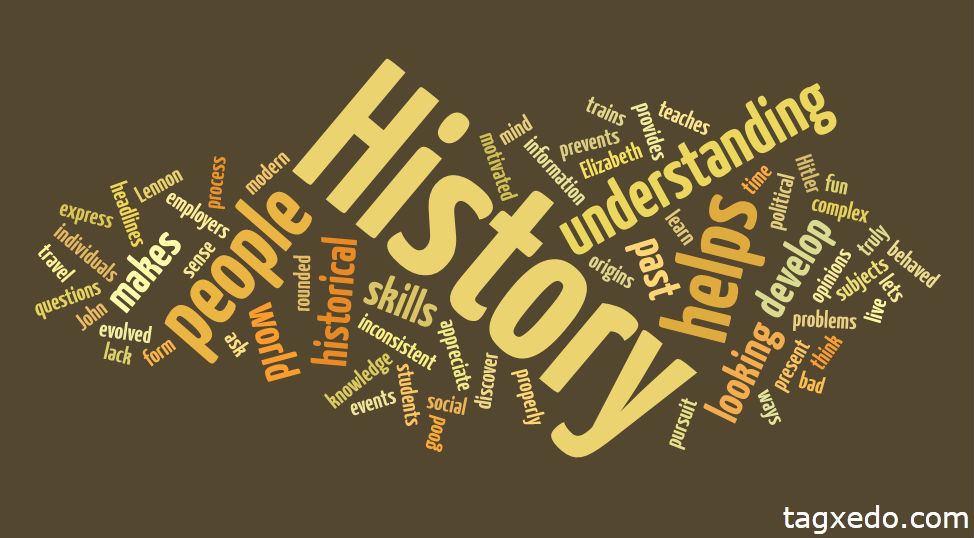 Feb 13-19
QUOTE OF THE WEEK:
"Optimism is the faith that leads to achievement.  Nothing can be done without hope and confidence." – Helen Keller
FEBRUARY 13
Today is the WORLD RADIO DAY:
2012  The European Space Agency (ESA) conducted the first launch of the European Vega rocket from Europe's spaceport in Kourou, French Guiana.
Vega (European Space Agency):
2012  The credit ratings of European Union members including Italy, Malta, Portugal, Slovakia and Spain are downgraded by Moody's Investors Service.
European Union Credit Rating of 2012 by Moody's:
2011  For the first time in more than 100 years the Umatilla, an American Indian tribe, are able to hunt and harvest a bison just outside Yellowstone National Park, restoring a centuries-old tradition guaranteed by a treaty signed in 1855.
Treaty signed between the United States and Various Native Americans:
2010  A bomb explodes in the city of Pune, Maharashtra, India, killing 17 and injuring 60 more.
2008  Australian Prime Minister Kevin Rudd makes a historic apology to the Indigenous Australians and the Stolen Generations.
Kevin Rudd's Apology:
Indigenous Australians:
Stolen Generations:
Tasmanian Aboriginal People:
Tasmanian Genocide
2007  Taiwan opposition leader Ma Ying-jeou resigns as the chairman of the Kuomintang party after being indicted on charges of embezzlement during his tenure as the mayor of Taipei; Ma also announces his candidacy for the 2008 presidential election.
2004  The Harvard–Smithsonian Center for Astrophysics announces the discovery of the universe's largest known diamond, white dwarf star BPM 37093. Astronomers named this star "Lucy" after The Beatles' song "Lucy in the Sky with Diamonds".
2001  An earthquake measuring 6.6 on the Richter magnitude scale hits El Salvador, killing at least 400.
2000  The last original "Peanuts" comic strip appears in newspapers one day after Charles M. Schulz dies.
Peanuts and Charles M Schulz:
1991  Gulf War: Two laser-guided "smart bombs" destroy the Amiriyah shelter in Baghdad. Allied forces said the bunker was being used as a military communications outpost, but over 400 Iraqi civilians inside were killed.
Laser Guided Smart Bombs:
1991 Gulf War and Its Timelines:
1990  German reunification: An agreement is reached on a two-stage plan to reunite Germany.
German Unification and the Unification Treaty:
German Reunification:
Germany:
Foreign Relations of Germany:
History of Germany:
Economy of Germany:
1984  Konstantin Chernenko succeeds the late Yuri Andropov as general secretary of the Communist Party of the Soviet Union.
Konstantin Chernenko:
1983  A cinema fire in Turin, Italy, kills 64 people.
1982  The Río Negro Massacre takes place in Guatemala.
Río Negro Massacre:
1981  A series of sewer explosions destroys more than two miles of streets in Louisville, Kentucky.
1978  US performs nuclear test (underground) at Nevada Test Site.
US Nuclear Weapons Tests:
Nuclear Weapons and the United States:
Nevada Test Site:
Ecological and Health Issues in and around the Nevada Test Site:
1971  Vietnam War: Backed by American air and artillery support, South Vietnamese troops invade Laos.
Vietnam War in 1971:
South Vietnam's Invasion of Laos of 1971:
Operation Lam Son 719:
Viet Nam War and Pertinent Events:
1967  American researchers discover the Madrid Codices by Leonardo da Vinci in the National Library of Spain.
1966  USSR performs nuclear test at Eastern Kazakh/Semipalatinsk USSR.
USSR Nuclear Tests in 1966:
USSR's Nuclear Weapons Tests:
Effect and/or Impact of Nuclear Weapons Tests:
Underground Nuclear Tests:
Semipalatinsk Nuclear Test Site:
Health, and Ecological Issues in Kazakhstan/Semipalatinsk:
1961  An allegedly 500,000-year-old rock is discovered near Olancha, California, US, that appears to anachronistically encase a spark plug.
1960  Black college students stage the first of the Nashville sit-ins at three lunch counters in Nashville, Tennessee.
1960  With the success of a nuclear test codenamed "Gerboise Bleue" at Reggane Proving Grounds Algeria, France becomes the fourth country to possess nuclear weapons.
Gerboise Bleue:
French Nuclear Tests in Reggane, Algeria:
Some Pertinent YouTube Videos:
Pertinent Reports:
Radiation Contaminations in Reggane:
France's Nuclear Tests:
1955  Israel obtains four of the seven Dead Sea Scrolls.
Israel and the Dead Sea Scrolls:
Dead Sea Scrolls:
1951  Korean War: Battle of Chipyong-ni, which represented the "high-water mark" of the Chinese incursion into South Korea, commences.
Battle of Chipyong-ni:
Timelines of the Korean War:
1945  World War II: Royal Air Force bombers are dispatched to Dresden, Germany to attack the city with a massive aerial bombardment.
1945  World War II: The siege of Budapest concludes with the unconditional surrender of German and Hungarian forces to the Red Army.
Siege of Budapest:
1935  A jury in Flemington, New Jersey finds Bruno Hauptmann guilty of the 1932 kidnapping and murder of the Lindbergh baby, the son of Charles Lindbergh.
1934  The Soviet steamship Chelyuskin sinks in the Arctic Ocean.
1931  Delhi becomes the capital of British Raj.
1920  The Negro National League is formed.
Negro (National) League:
1914  Copyright: In New York City the American Society of Composers, Authors and Publishers is established to protect the copyrighted musical compositions of its members.
Copyright Protection and the American Society of Composers, Authors and Publishers:
1913  The 13th Dalai Lama proclaims Tibetan independence following a period of domination by Manchu Qing dynasty and initiated a period of almost four decades of independence.
13th Dalai Lama:
History of Tibet:
Economy of Tibet:
Tibetan Issues:
1881 The feminist newspaper La Citoyenne is first published in Paris by the activist Hubertine Auclert.
1880  Thomas Edison observes the Edison effect.
1861  In Gaeta the capitulation of the fortress decreeing the end of the Kingdom of the Two Sicilies is signed.
1849  The delegation headed by Metropolitan bishop Andrei Șaguna hands out to the Emperor Franz Joseph I of Austria the General Petition of Romanian leaders in Transylvania, Banat and Bukovina, which demands that the Romanian nation be recognized.
1739  Battle of Karnal: The army of Iranian ruler Nader Shah defeats the forces of the Mughal emperor of India, Muhammad Shah.
1692  Massacre of Glencoe: About 78 Macdonalds at Glen Coe, Scotland are killed early in the morning for not promptly pledging allegiance to the new king, William of Orange.
FEBRUARY 14
Today is the VALENTINE'S DAY:
2015  Two people are killed in shootings at a free-speech seminar and at a synagogue service in Copenhagen.
Krudttønden Attack:
Freedom of Expression and Religious Respect? :
Violence and Islam? :
2011  As a part of Arab Spring, the Bahraini uprising, a series of demonstrations, amounting to a sustained campaign of civil resistance, in the Persian Gulf country of Bahrain begins with a 'Day of Rage'.
Bahraini Uprising of 2011:
Arab Spring:
Arab Spring and the CIA:
Arab Spring and Al-Qaeda:
Arab Spring and Israel:
2008  Northern Illinois University shooting: A gunman opened fire in a lecture hall of the DeKalb County, Illinois university resulting in six fatalities (including gunman) and 21 injuries.
2005  YouTube is launched by a group of college students, eventually becoming the largest video sharing website in the world and a main source for viral videos.
History of YouTube:
2005  Seven people are killed and 151 wounded in a series of bombings by suspected al-Qaeda-linked militants that hit the Philippines' Makati financial district in Metro Manila, Davao City, and General Santos City.
1998  An oil tanker train collides with a freight train in Yaoundé, Cameroon, spilling fuel oil. One person scavenging the oil created a massive explosion which kills 120.
1990  The Voyager 1 spacecraft takes the photograph of planet Earth later become famous as Pale Blue Dot.
1990  Ninety-two people are killed when Indian Airlines Flight 605 crashes in Bangalore, India.
1989  Iranian leader Ruhollah Khomeini issues a fatwa encouraging Muslims to kill Salman Rushdie, author of The Satanic Verses.
The Satanic Verses:
Khomeini's Order to Kill Rushdie:
1983  United American Bank of Knoxville, Tennessee collapses. Its president, Jake Butcher, is later convicted of fraud.
1979  In Kabul, Setami Milli militants kidnap the American ambassador to Afghanistan, Adolph Dubs who is later killed during a gunfight between his kidnappers and police.
1966  Australian currency is decimalised.
1962  First Lady Jacqueline Kennedy takes television viewers on a tour of the White House.
1961  Discovery of the chemical elements: Element 103, Lawrencium, is first synthesized at the University of California.
1956  The 20th Congress of the Communist Party of the Soviet Union begins in Moscow. On the last night of the meeting, Premier Nikita Khrushchev condemns Joseph Stalin's crimes in a secret speech.
1950  Chinese Civil War: The National Revolutionary Army instigates the unsuccessful Battle of Tianquan against the People's Liberation Army.
Battle of Tianquan:
Chinese Civil War:
1949  The Asbestos Strike begins in Canada. The strike marks the beginning of the Quiet Revolution in Quebec.
1949  The Knesset (Israeli parliament) convenes for the first time.
Knesset:
1946  The Bank of England is nationalized.
1945  President Franklin D. Roosevelt meets with King Ibn Saud of Saudi Arabia aboard the USS Quincy, officially beginning U.S.-Saudi diplomatic relations.
1945  World War II: Mostar is liberated by Yugoslav partisans.
1945  World War II: Navigational error leads to the mistaken bombing of Prague, Czechoslovakia by an American squadron of B-17s assisting in the Soviet's Vistula–Oder Offensive.
1945  World War II: On the first day of the bombing of Dresden, the British Royal Air Force and the United States Army Air Forces begin fire-bombing Dresden, the capital of the German state of Saxony.
1944  World War II: Anti-Japanese revolt on Java.
1943  World War II: Tunisia Campaign – General Hans-Jürgen von Arnim's Fifth Panzer Army launches a concerted attack against Allied positions in Tunisia.
1943  World War II: Rostov-on-Don, Russia is liberated.
1942  Battle of Pasir Panjang contributes to the fall of Singapore.
1929  Saint Valentine's Day Massacre: Seven people, six of them gangster rivals of Al Capone's gang, are murdered in Chicago.
1924  The Computing-Tabulating-Recording Company changes its name to International Business Machines Corporation (IBM).
1920  The League of Women Voters is founded in Chicago.
League of Women Voters:
Women's Suffrage:
Women's Suffrage in the United States:
The Nineteenth Amendment and Women's Suffrage:
History of Women's Suffrage (Movement) in the United States:
1919  The Polish–Soviet War begins.
Polish-Soviet War of 1919:
Poland and Russia:
History of Poland:
Poland:
Foreign Relations of Poland:
Economy of Poland:
1918  The Soviet Union adopts the Gregorian calendar (on 1 February according to the Julian calendar).
1900  Second Boer War: In South Africa, 20,000 British troops invade the Orange Free State.
Second Boer War:
Britain's Invasion of the Orange Free State:
1899  Voting machines are approved by the U.S. Congress for use in federal elections.
1879  The War of the Pacific breaks out when Chilean armed forces occupy the Bolivian port city of Antofagasta.
War of the Pacific:
1876  Alexander Graham Bell applies for a patent for the telephone, as does Elisha Gray.
FEBRUARY 15
2013  A meteor explodes over Russia, injuring 1,500 people as a shock wave blows out windows and rocks buildings. This happens unexpectedly only hours before the expected closest ever approach of the larger and unrelated asteroid 2012 DA14.
2003  Protests against the Iraq war take place in over 600 cities worldwide. It is estimated that between eight million to 30 million people participate, making this the largest peace demonstration in history.
Protests against the Iraq War:
Timelines of the Iraq War:
2001  The first draft of the complete human genome is published in Nature.
Human Genome:
2000  Indian Point II nuclear power plant in New York vents a small amount of radioactive steam when a steam generator fails.
1999  Abdullah Öcalan, leader of the Kurdistan Workers' Party (PKK), is arrested in Kenya.
1996  At the Xichang Satellite Launch Center in China, a Long March 3 rocket, carrying an Intelsat 708, crashes into a rural village after liftoff, killing many people.
1992  Serial killer Jeffrey Dahmer was sentenced in Milwaukee to life in prison.
1991  The Visegrád Agreement, establishing cooperation to move toward free-market systems, is signed by the leaders of Czechoslovakia, Hungary and Poland.
1989  Soviet war in Afghanistan: The Soviet Union officially announces that all of its troops have left Afghanistan.
Departure of the Soviet Army from Afghanistan:
Afghan War (1978-1992):
Relations between Afghanistan and the Soviet Union:
Foreign Relations of Afghanistan:
Afghanistan and the United Nations:
Afghanistan:
History of Afghanistan:
Economy of Afghanistan:
1988  US performs nuclear test at Nevada Test Site.
Nuclear Weapons and the United States:
1979  Don Dunstan resigns as Premier of South Australia, ending a decade of sweeping social liberalization.
1976  The 1976 Constitution of Cuba is adopted by national referendum.
Constitution of Cuba of 1976:
1972  US performs nuclear test at Nevada Test Site.
For some more pertinent information, see "1988 US performs nuclear test at Nevada Test Site," mentioned above.
1972  José María Velasco Ibarra, serving as President of Ecuador for the fifth time, is overthrown by the military for the fourth time.
The 1972 Military Coup in Ecuador:
Ecuador and Military Coups:
Ecuador:
History of Ecuador:
Economy of Ecuador:
1972  Sound recordings are granted US federal copyright protection for the first time.
1962  US performs nuclear test at Nevada Test Site.
1961  Sabena Flight 548 crashes in Belgium, killing 73, including the entire United States figure skating team along with several of their coaches and family members.
1954  Canada and the United States agree to construct the Distant Early Warning Line, a system of radar stations in the far northern Arctic regions of Canada and Alaska.
1953  Parliamentary elections held in Liechtenstein.
1949  Gerald Lankester Harding and Roland de Vaux begin excavations at Cave 1 of the Qumran Caves, where they will eventually discover the first seven Dead Sea Scrolls.
1946  ENIAC, the first electronic general-purpose computer, is formally dedicated at the University of Pennsylvania in Philadelphia.
1945  World War II: Third day of bombing in Dresden.
1944  World War II: The Narva Offensive begins.
1944  World War II: The assault on Monte Cassino, Italy begins.
1942  World War II: Fall of Singapore. Following an assault by Japanese forces, the British General Arthur Percival surrenders. About 80,000 Indian, United Kingdom and Australian soldiers become prisoners of war, the largest surrender of British-led military personnel in history.
1933  In Miami, Giuseppe Zangara attempts to assassinate US President-elect Franklin D Roosevelt, but instead shoots Chicago mayor Anton J. Cermak, who dies of his wounds on March 6, 1933.
1925  The 1925 serum run to Nome: The second delivery of serum arrives in Nome, Alaska.
1923  Greece becomes the last European country to adopt the Gregorian calendar.
1921  Kingdom of Romania establishes its legation in Helsinki.
Kingdom of Romania:
History of Romania:
1898  The battleship USS Maine explodes and sinks in Havana harbor in Cuba, killing 274. This event leads the United States to declare war on Spain.
1879  Women's rights: US President Rutherford B. Hayes signs a bill allowing female attorneys to argue cases before the Supreme Court of the United States.
History of Women's Rights in the United States:
Women's Rights in General:
Women's Suffrage and Its History:
1835  The first constitutional law in modern Serbia is adopted.
1804  The Serbian Revolution begins.
1798  The Roman Republic is proclaimed after Louis-Alexandre Berthier, a general of Napoleon, had invaded the city of Rome five days earlier.
1690  Constantin Cantemir, Prince of Moldavia, and the Holy Roman Empire sign a secret treaty in Sibiu, stipulating that Moldavia would support the actions led by the House of Habsburg against the Ottoman Empire.
FEBRUARY 16
2015  A federal U.S. judge orders a halt to an executive order issued by President Barack Obama that allows approximately 5 million illegal immigrants to remain in the country; Obama expects to overcome this hurdle to implement the order as planned.
2013  A bomb blast at a market in Hazara Town in Quetta, Pakistan kills more than 80 people and injures 190 others.
2006  The last Mobile army surgical hospital (MASH) is decommissioned by the United States Army.
2005  The Kyoto Protocol comes into force, following its ratification by Russia.
Kyoto Protocol:
Summary of the Kyoto Protocol:
Problems of the Kyoto Protocol:
1999  Across Europe, Kurdish rebels take over embassies and hold hostages after Turkey arrests one of their rebel leaders, Abdullah Öcalan.
1999  In Uzbekistan, a bomb explodes and gunfire is heard at the government headquarters in an apparent assassination attempt against President Islom Karimov.
1998  China Airlines Flight 676 crashes into a road and residential area near Chiang Kai-shek International Airport in Taiwan, killing all 196 aboard and seven more on the ground.
1991  Nicaraguan Contras leader Enrique Bermúdez is assassinated in Managua.
Enrique Bermúdez:
Contra War in Nicaragua:
Iran-Contra Affair:
1987  The trial of John Demjanjuk, accused of being a Nazi guard dubbed "Ivan the Terrible" in Treblinka extermination camp, starts in Jerusalem.
1986  The Soviet liner MS Mikhail Lermontov runs aground in the Marlborough Sounds, New Zealand.
1985  Hezbollah is founded.
Hezbollah and Its History:
1983  The Ash Wednesday bushfires in Victoria and South Australia kill 75.
1979  USSR performs nuclear test at Eastern Kazakh/Semipalitinsk USSR.
USSR Nuclear Tests in 1979:
USSR's Nuclear Weapons Tests:
Effect and/or Impact of Nuclear Weapons Tests:
Underground Nuclear Tests:
Semipalatinsk Nuclear Test Site:
Health, and Ecological Issues in Kazakhstan/Semipalatinsk:
1978  The first computer bulletin board system is created (CBBS in Chicago).
1977  USSR performs nuclear test at Sary Shagan, USSR.
USSR Nuclear Tests in 1977:
USSR Nuclear Weapons Tests:
Sary-Shagan Test Site:
1968  The first computer bulletin board system is created (CBBS in Chicago).
1961  The DuSable Museum of African American History is chartered.
1961  Explorer program: Explorer 9 (S-56a) is launched.
1960  The US Navy submarine USS Triton begins Operation Sandblast, setting sail from New London, Connecticut, to begin the first submerged circumnavigation of the globe.
1959  Fidel Castro becomes Premier of Cuba after dictator Fulgencio Batista was overthrown on January 1.
Cuba and the United States:
Fidel Castro:
Cuba or the "Republic of Cuba" (Repúlica de Cuba):
Foreign Relations of Cuba:
Cuba and USSR/Russia:
History and Culture of Cuba:
Economy of Cuba:
1945  World War II: American forces land on Corregidor Island in the Philippines.
1943  World War II: Insertion of Operation Gunnerside, Norway.
1943  World War II: Red Army troops re-enter Kharkov.
1940  World War II: Altmark Incident: The German tanker Altmark is boarded by sailors from the British destroyer HMS Cossack. 299 British prisoners are freed.
1940  World War II: Altmark Incident: The German tanker Altmark is boarded by sailors from the British destroyer HMS Cossack. 299 British prisoners are freed.
1937  Wallace H. Carothers receives a United States patent for nylon.
1936  Elections bring the Popular Front to power in Spain.
1934  The Austrian Civil War ends with the defeat of the Social Democrats and the Republikanischer Schutzbund.
1923  Howard Carter unseals the burial chamber of Pharaoh Tutankhamun.
1918  The Council of Lithuania unanimously adopts the Act of Independence, declaring Lithuania an independent state.
Independence of Lithuania:
History and Social Issues of Lithuania:
Russia and the Baltic States:
1874  Silver Dollar becomes legal US tender.
1866  Spencer Compton Cavendish, Marquess of Hartington becomes British Secretary of State for War.
1862  American Civil War: General Ulysses S. Grant captures Fort Donelson, Tennessee.
1852  Studebaker Brothers wagon company, precursor of the automobile manufacturer, is established.
1804  First Barbary War: Stephen Decatur leads a raid to burn the pirate-held frigate USS Philadelphia.
1742  Spencer Compton, Earl of Wilmington, becomes British Prime Minister.
1699  First Leopoldine Diploma is issued by the Holy Roman Emperor, recognizing the Greek Catholic clergy enjoyed the same privileges as Roman Catholic priests in the Principality of Transylvania.
1646  Battle of Torrington, Devon – the last major battle of the first English Civil War.
FEBRUARY 17
2011  Libyan protests begin. In Bahrain, security forces launched a deadly pre-dawn raid on protesters in Pearl Roundabout in Manama, the day is locally known as Bloody Thursday.
Bahrain Bloody Thursday of February 2011:
Libya under Muammar Gaddafi:
History of Libya:
Economy of Libya:
2008  Kosovo declares independence as the Republic of Kosovo.
Independence of Kosovo:
Kosovo Conflict:
Kosovo Liberation Army:
The United States, NATO and the Kosovo Conflict:
History of Kosovo:
2006  A massive mudslide occurs in Southern Leyte, Philippines; the official death toll is set at 1,126.
2003  The London congestion charge is introduced.
1996  NASA's Discovery Program begins as the NEAR Shoemaker spacecraft lifts off on the first mission ever to orbit and land on an asteroid, 433 Eros.
1996  In Philadelphia, world champion Garry Kasparov beats the Deep Blue supercomputer in a chess match.
1995  The Cenepa War between Peru and Ecuador ends on a ceasefire brokered by the UN.
Genepa War:
Historical Background of Ecuador-Peru Dispute:
Peru-Ecuador Relations:
1992  Nagorno-Karabakh War: Armenian troops massacre more than 20 Azerbaijani civilians in the village of Qaradağlı.
Nagorno-Karabakh War:
Massacre in Qaradağlı of 1992:
1989  USSR performs nuclear test at Eastern Kazakh/Semipalitinsk USSR.
USSR Nuclear Tests in 1989:
USSR's Nuclear Weapons Tests:
Effect and/or Impact of Nuclear Weapons Tests:
Underground Nuclear Tests:
Semipalatinsk Nuclear Test Site:
Health, and Ecological Issues in Kazakhstan/Semipalatinsk:
1983  US performs nuclear test (underground) at Nevada Test Site.
US Nuclear Weapons Tests:
Nuclear Weapons and the United States:
Nevada Test Site:
Ecological and Health Issues in and around the Nevada Test Site:
1980  Mount Everest, 1st Winter Ascent by Krzysztof Wielicki and Leszek Cichy.
1979  The Sino-Vietnamese War begins.
Sino-Vietnamese War:
1978  The Troubles: The Provisional IRA detonates an incendiary bomb at the La Mon restaurant, near Belfast, killing 12 and seriously injuring 30.
The Troubles of 1978:
Irish Republican Army (IRA)/Provisional Republican Army (PIRA):
IRA's Terrorism:
History of the IRA:
Sinn Féin:
History of Sinn Féin:
Sinn Féin, IRA and the Catholic Church:
1972  Cumulative sales of the Volkswagen Beetle exceed those of the Ford Model T.
1965  Project Ranger: The Ranger 8 probe launches on its mission to photograph the Mare Tranquillitatis region of the Moon in preparation for the manned Apollo missions. Mare Tranquillitatis or the "Sea of Tranquility" would become the site chosen for the Apollo 11 lunar landing.
1964  Gabonese president Léon M'ba is toppled by a coup and his rival, Jean-Hilaire Aubame, is installed in his place.
1959  Project Vanguard: Vanguard 2 – The first weather satellite is launched to measure cloud-cover distribution.
1949  Chaim Weizmann begins his term as the first President of Israel.
1944  World War II: Operation Hailstone begins. U.S. naval air, surface, and submarine attack against Truk Lagoon, Japan's main base in the central Pacific, in support of the Eniwetok invasion.
1944  World War II: The Battle of Eniwetok Atoll begins. The battle ends in an American victory on February 22.
1933  Newsweek magazine is first published.
1933  The Blaine Act ends Prohibition in the United States.
1919  The Ukrainian People's Republic asks Entente and the US for help fighting the Bolsheviks.
History of Ukraine:
1913  The Armory Show opens in New York City, displaying works of artists who are to become some of the most influential painters of the early 20th century.
1904  Madama Butterfly receives its première at La Scala in Milan.
1871  The victorious Prussian Army parades through Paris, France, after the end of the Siege of Paris during the Franco-Prussian War.
1863  A group of citizens of Geneva founded an International Committee for Relief to the Wounded, which later became known as the International Committee of the Red Cross.
1854  The United Kingdom recognizes the independence of the Orange Free State.
1838  Weenen massacre: Hundreds of Voortrekkers along the Blaukraans River, Natal are killed by Zulus.
Weenen Massacre:
1814  War of the Sixth Coalition: The Battle of Mormans.
1621  Myles Standish is appointed as first commander of the English Plymouth Colony in North America.
1600  The philosopher Giordano Bruno is burned alive, for heresy, at Campo de' Fiori in Rome.
FEBRUARY 18
2013  Armed robbers steal a haul of diamonds worth $50 million during a raid at Brussels Airport in Belgium.
2007  Terrorist bombs explode on the Samjhauta Express in Panipat, Haryana, India, killing 68 people.
2004  Up to 295 people, including nearly 200 rescue workers, die near Nishapur in Iran when a runaway freight train carrying sulfur, petrol and fertilizer catches fire and explodes.
2003  Nearly 200 people die in the Daegu subway fire in South Korea.
2001  Inter-ethnic violence between Dayaks and Madurese breaks out in Sampit, Indonesia, that will ultimately result in more than 500 deaths and 100,000 Madurese displaced from their homes.
2001  FBI agent Robert Hanssen is arrested for spying for the Soviet Union. He is ultimately convicted and sentenced to life imprisonment.
1991  The IRA explodes bombs in the early morning at Paddington station and Victoria station in London.
Terrorism at Paddington Station and Victoria Station on 19 February 1991:
IRA's Terrorism:
Irish Republican Army (IRA)/Provisional Irish Republican Army (PIRA):
History of the IRA:
Sinn Féin:
History of Sinn Féin:
Sinn Féin, IRA and the Catholic Church:
1983  Thirteen people die and one is seriously injured in the Wah Mee massacre in Seattle. It is said to be the largest robbery-motivated mass-murder in U.S. history.
1979  Snow falls in the Sahara Desert in southern Algeria for the only time in recorded history.
1978  The first Ironman Triathlon competition takes place on the island of Oahu and is won by Gordon Haller.
1977  The Space Shuttle Enterprise test vehicle is carried on its maiden "flight" on top of a Boeing 747.
1972  The California Supreme Court in the case of People v. Anderson, (6 Cal.3d 628) invalidates the state's death penalty and commutes the sentences of all death row inmates to life imprisonment.
1970  The Chicago Seven are found not guilty of conspiring to incite riots at the 1968 Democratic National Convention.
1965  The Gambia becomes independent from the United Kingdom.
The Gambia:
Foreign Relations of the Gambia:
Gambia-British Relations Today:
Gambia-British Relations in History:
History of the Gambia:
Economy of the Gambia:
1957  Walter James Bolton becomes the last person legally executed in New Zealand.
Capital Punishment in New Zealand:
Some Arguments and Information on the Capital Punishment:
1957  Kenyan rebel leader Dedan Kimathi is executed by the British colonial government.
Dedan Kimathi:
History of Kenya:
Kenya:
Foreign Relations of Kenya:
Economy of Kenya:
1955  Operation Teapot: Teapot test shot "Wasp" is successfully detonated at the Nevada Test Site with a yield of 1.2 kilotons. Wasp is the first of fourteen shots in the Teapot series.
Operation Teapot:
Nuclear Tests at the Nevada Site:
Nuclear Weapons and the United States:
1954  The first Church of Scientology is established in Los Angeles.
1947  First Indochina War: The French gain complete control of Hanoi after forcing the Viet Minh to withdraw to mountains.
First Indochina War:
1946  Sailors of the Royal Indian Navy mutiny in Bombay harbour, from where the action spreads throughout the Provinces of British India, involving 78 ships, twenty shore establishments and 20,000 sailors
1943  Joseph Goebbels delivers his Sportpalast speech.
Joseph Goebbels:
Sportpalast Speech:
1943  The Nazis arrest the members of the White Rose movement.
White Rose:
1942  World War II: The Imperial Japanese Army begins the systematic extermination of perceived hostile elements among the Chinese in Singapore.
1938  During the Nanking Massacre the Nanking Safety Zone International Committee is renamed "Nanking International Rescue Committee" and the safety zone in place for refugees falls apart.
Battle of Nanking (Nanjing):
Nanking (Nanjing) Massacre:
Double Tenth Incident of October 1943 – One of the Main Atrocities:
Nanjing Massacre Denial:
1932  The Empire of Japan (EOJ) declares Manzhouguo (the obsolete Chinese name for Manchuria) independent from the Republic of China.
Manchuria:
History of Manchuria (1):
History of Manchuria (2): Japanese Invasion of Manchuria:
1930  Elm Farm Ollie becomes the first cow to fly in a fixed-wing aircraft and also the first cow to be milked in an aircraft.
1930  While studying photographs taken in January, Clyde Tombaugh discovers Pluto.
1913  Pedro Lascuráin becomes President of Mexico for 45 minutes; this is the shortest term to date of any person as president of any country.
1911  The first official flight with air mail takes place from Allahabad, United Provinces, British India (now India), when Henri Pequet, a 23-year-old pilot, delivers 6,500 letters to Naini, about 10 kilometres (6.2 mi) away.
1900  Second Boer War: Imperial forces suffer their worst single-day loss of life on Bloody Sunday, the first day of the Battle of Paardeberg.
Battle of Paardeberg:
Second Boer War:
1885  Adventures of Huckleberry Finn by Mark Twain is published in the United States.
1873  Bulgarian revolutionary leader Vasil Levski is executed by hanging in Sofia by the Ottoman authorities.
1861  With Italian unification almost complete, Victor Emmanuel II of Piedmont, Savoy and Sardinia assumes the title of King of Italy.
1814  Napoleonic Wars: The Battle of Montereau.
1797  French Revolutionary Wars: Sir Ralph Abercromby and a fleet of 18 British warships invade Trinidad.
1781  Fourth Anglo-Dutch War: Captain Thomas Shirley opens his expedition against Dutch colonial outposts on the Gold Coast of Africa (present-day Ghana).
FEBRUARY 19
2003  An Ilyushin Il-76 military aircraft crashes near Kerman, Iran, killing 275.
2002  NASA's Mars Odyssey space probe begins to map the surface of Mars using its thermal emission imaging system.
2001 The Oklahoma City bombing museum is dedicated at the Oklahoma City National Memorial.
1986  Akkaraipattu massacre: the Sri Lankan Army massacres 80 Tamil farm workers in the eastern province of Sri Lanka.
1985  Iberia Airlines Boeing 727 crashes into Mount Oiz in Spain, killing 148.
1985  William J Schroeder becomes the first recipient of an artificial heart to leave hospital.
1984  USSR performs nuclear test at Eastern Kazakh/Semipalitinsk USSR.
USSR Nuclear Tests in 1984:
USSR's Nuclear Weapons Tests:
Effect and/or Impact of Nuclear Weapons Tests:
Underground Nuclear Tests:
Semipalatinsk Nuclear Test Site:
Health, and Ecological Issues in Kazakhstan/Semipalatinsk:
1982  USSR performs nuclear test at Eastern Kazakh/Semipalitinsk USSR.
1978  Egyptian forces raid Larnaca International Airport in an attempt to intervene in a hijacking, without authorisation from the Republic of Cyprus authorities. The Cypriot National Guard and Police forces kill 15 Egyptian commandos and destroy the Egyptian C-130 transport plane in open combat.
1976  Executive Order 9066, which led to the relocation of Japanese Americans to internment camps, is rescinded by President Gerald R. Ford's Proclamation 4417.
Executive Order 9066 and the Internment of Japanese Americans:
President Gerald Ford's Proclamation 4417:
1972  The Asama-Sansō hostage standoff begins in Japan.
1965  Colonel Phạm Ngọc Thảo of the Army of the Republic of Vietnam, and a communist spy of the North Vietnamese Viet Minh, along with Generals Lâm Văn Phát and Trần Thiện Khiêm attempted a coup against the military junta of Nguyễn Khánh.
1963  The publication of Betty Friedan's The Feminine Mystique reawakens the feminist movement in the United States as women's organizations and consciousness raising groups spread.
1960  China successfully launches the T-7, its first sounding rocket.
1959  The United Kingdom grants Cyprus independence, which is then formally proclaimed on August 16, 1960.
1953  Censorship: Georgia approves the first literature censorship board in the United States.
1949  Ezra Pound is awarded the first Bollingen Prize in poetry by the Bollingen Foundation and Yale University.
1948  The Conference of Youth and Students of Southeast Asia Fighting for Freedom and Independence convenes in Calcutta.
1945  World War II: Battle of Iwo Jima: About 30,000 United States Marines land on the island of Iwo Jima.
Battle of Iwo Jima:
1943  World War II: Battle of Kasserine Pass in Tunisia begins.
1942  World War II: United States President Franklin D. Roosevelt signs the executive order 9066, allowing the United States military to relocate Japanese Americans to internment camps.
1942  World War II: Nearly 250 Japanese warplanes attack the northern Australian city of Darwin killing 243 people.
1937  Yekatit 12: During a public ceremony at the Viceregal Palace (the former Imperial residence) in Addis Ababa, Ethiopia, two Ethiopian nationalists of Eritrean origin attempt to kill viceroy Rodolfo Graziani with a number of grenades.
1915  World War I: The first naval attack on the Dardanelles begins when a strong Anglo-French task force bombards Ottoman artillery along the coast of Gallipoli.
Naval Operations in the Dardanelles Campaign:
1884  More than sixty tornadoes strike the Southern United States, one of the largest tornado outbreaks in US history.
1878  Thomas Edison patents the phonograph.
1861  Serfdom is abolished in Russia.
1859  Daniel E. Sickles, a New York Congressman, is acquitted of murder on grounds of temporary insanity. This is the first time this defense is successfully used in the United States.
1847  The first group of rescuers reaches the Donner Party.
1819  British explorer William Smith discovers the South Shetland Islands, and claims them in the name of King George III.
1726  The Supreme Privy Council is established in Russia.
1674  England and the Netherlands sign the Treaty of Westminster, ending the Third Anglo-Dutch War. A provision of the agreement transfers the Dutch colony of New Amsterdam to England, and it is renamed New York.
1649  The Second Battle of Guararapes takes place, effectively ending Dutch colonization efforts in Brazil.
1600  The Peruvian stratovolcano Huaynaputina explodes in the most violent eruption in the recorded history of South America.
_______________________________________
(Sources and references: https://en.wikipedia.org/wiki/february_13   february_19; http://www.onthisday.com/events/february/13   to february/19;   http://www.brainyhistory.com/days/february_13.html.   to february_19.html; and other pertinent web sites and/or documents, mentioned above.)
The views expressed in the cited or quoted websites and/or documents in this article do not necessarily reflect those of the author of this article. These websites and/or documents are cited or quoted for academic or educational purposes. Neither the author of this article nor the Transcend Media Service (TMS) is responsible for the contents, information, or whatsoever contained in these websites and/or documents.
One of the primary purposes of this article is to provide the readers with opportunities to think about "peace", including positive peace and negative peace as well as external/outer peace and internal/inner peace, and more, directly or indirectly, from various angles and/or in the broadest sense, through historical events. It is because this article is prepared specifically for the TMS whose main objective is to address "peace".
Satoshi Ashikaga, having worked as researcher, development program/project officer, legal protection/humanitarian assistance officer, human rights monitor-negotiator, managing-editor, and more, prefers a peaceful and prudent life, especially that in communion with nature.  His previous work experiences, including those in war zones and war-torn zones, remind him of the invaluableness of peace.  His interest and/or expertise includes international affairs, international law, jurisprudence, economic and business affairs, project/operations or organizational management, geography, history, the environmental/ecological issues, science and technology, visual/audio documentation of nature and culture, and more. Being a member of the TRANSCEND Network for Peace, Development and Environment, he is currently compiling This Week in History
This article originally appeared on Transcend Media Service (TMS) on 13 Feb 2017.
Anticopyright: Editorials and articles originated on TMS may be freely reprinted, disseminated, translated and used as background material, provided an acknowledgement and link to the source, TMS: This Week in History, is included. Thank you.
If you enjoyed this article, please donate to TMS to join the growing list of TMS Supporters.


This work is licensed under a CC BY-NC 4.0 License.