UK Member of Parliament Stunned by Israeli Military Trials of Children
PALESTINE - ISRAEL, 13 Mar 2017
Jews for Justice for Palestinians – TRANSCEND Media Service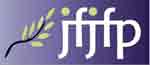 What On Earth Is Going On In The West Bank – And How Are We Letting It Happen?
By Sarah Champion, Huff Post – February 10, 2017
It's cold. Really bitterly cold. The wind is whipping across the open countryside and the military compound I'm standing in is the first thing which breaks its path. It is the first week of January and I'm in Palestine, queuing to get inside so that I can see for myself the child detainees as they are processed and charged. I'm lucky. We sent my documents to the Israelis in advance and the two international lawyers I am with are well-known, so within 10 minutes we're in. Not so fortunate are the parents who had been queuing long before we arrived. They most likely set off at five am to be there when the first case is called at nine. Palestine is a tiny country, about the same size as an English county, but it's not the distance or the lack of public transport that makes journeys there so long, it's the checkpoints.
Sixty per cent of the West Bank of Palestine is designated as Area C and virtually all of this is under Israeli military control. Put simply, the majority of Palestine is not run by Palestinians but the Israeli Defence Force. It's why the Palestinian children I have come to observe today are being tried in a military court not a civil court, and it's why the parents have taken five hours to travel just a few miles, as their route is peppered with military checkpoints.
As the crow flies, the military court is only a couple of miles from my hotel in Ramallah, but the journey took me nearly an hour in a private car as we criss-crossed, looped and doubled-back, trying to find checkpoints that were open, didn't have a massive queue or were deemed accessible – and my car had Israeli plates. Imagine what it must be like if you are Palestinian, on a Palestinian bus, trying to come 20 miles, desperately anxious to see your child.
Once inside the compound I enter a small security room. Much like an airport, I take off my coat, shoes and have my bag searched. Bizarrely, I am not allowed to take my gloves in to the room, but I can take my pen. This tickled me. I'm stopped from throwing down my gauntlet, but I can write about it. The lawyers and I now go back outside into a large holding area. There are hundreds of parents waiting for their child's name to be called. The court is open from nine am to five pm but you don't know what time your child may be tried, so you have to be there all day. There is a small canteen but, in spite of the cold, most people huddle outside. One of my chaperones tells me that whatever happens, I must not use the public toilet.
The courts proper are housed in large Portakabins behind a steel fence. Entering them I am struck by how hot they are and how many people wearing uniforms are lounging around looking bored. I wasn't expecting the judge to be in uniform or quite so many young drafted soldiers to be there. We sit in plastic bucket chairs and it is only then that I notice a small, scared boy sitting on his own behind a barrier. His feet are shackled.
The defence lawyer comes over and tells us that the boy is 14 and will be sentenced for throwing stones, during which a policeman was injured. The boy has already been incarcerated for four months awaiting sentence. The proceedings begin. The judge speaks. It becomes apparent that the young military man with his feet on the desk is the translator. The session is held in Hebrew but the boy speaks Arabic. Occasionally, the translator throws a few words of Arabic his way and the boy clearly pounces on them, desperate to understand his fate. He is given seven months (on top of the time he has already spent waiting), plus a 12-month suspended sentence. The whole process has taken a few minutes.
The next child to shuffle in with his chains rattling is a big lad with an open face. He looks frantically around the room, so I assume he is looking for his parents, but they are not there. He fixes his gaze on us – the only people without uniforms – and his eyes plead for help, warmth and compassion. I smile at him across the room although really I want to cry, hug him and take him home.
The judge speaks to us in English:
"The defence will be presenting medical evidence about this case and the prisoner's mental health. Before it is presented, I will ask you to leave for the prisoner's privacy."
The defence lawyer comes over and explains that the boy is actually 18, but because he has been in custody for two years without sentencing, he will still be tried as a child. We leave shortly after. I didn't find out what the boy was charged with. I don't know if he was guilty or innocent. What I do know is that however heinous the crime, to shackle a child, deny him education and force him to spend two years without sentence is not a just, democratic or moral way for a country to behave.
Our time at the compound was running out so we spent the last half an hour in the processing room where prisoners are first taken to be charged. This was a very different atmosphere, partly because it was a much smaller room, but it also seemed to be more menacing. The judge immediately looked uncomfortable when we walked in.
"It's the English judge, he hates us" mumbled the lawyer I was with.
In the cramped confines, I almost didn't notice the two little boys, little in age and in stature. At first sight I thought they were disabled as they both appeared to have a similar facial palsy and were sitting in an awkward manner. A side door was thrown open and a man in jeans and a sweatshirt entered, which seemed odd as everyone else I had seen was in uniform. As he strode in, to shake hands with the judge and slap the clerks on the back, the two little boys instinctively flinched away from him. As they cowered, they turned in my direction and I got a proper look at their faces; they didn't have a palsy, they had been beaten.
"That man is the interrogator" whispered my chaperone as the judge fixed his gaze on us, got up and then left the room.
A charming, uniformed woman walked over to us.
"The judge has decided that we will try this case tomorrow" she said.
As the children were led out, I just sat there, staring ahead, simply trying to process what I had seen.
What on earth is going on in this country, and how is the world just letting it happen?
_____________________________________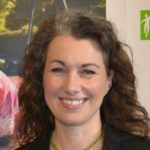 Sarah Champion is the shadow women and equalities minister and Labour MP for Rotherham.
Jews for Justice for Palestinians is a network of Jews who are British or live in Britain, practising and secular, Zionist and not. We oppose Israeli policies that undermine the livelihoods, human, civil and political rights of the Palestinian people. We support the right of Israelis to live in freedom and security within Israel's 1967 borders. We work to build world-wide Jewish opposition to the Israeli Occupation, with like-minded groups around the world and are a founding member of European Jews for a Just Peace, a federation of Jewish groups in ten European countries.
Join the BDS-BOYCOTT, DIVESTMENT, SANCTIONS campaign to protest the Israeli barbaric siege of Gaza, illegal occupation of the Palestine nation's territory, the apartheid wall, its inhuman and degrading treatment of the Palestinian people, and the more than 7,000 Palestinian men, women, elderly and children arbitrarily locked up in Israeli prisons.
DON'T BUY PRODUCTS WHOSE BARCODE STARTS WITH 729, which indicates that it is produced in Israel. DO YOUR PART! MAKE A DIFFERENCE!
7 2 9: BOYCOTT FOR JUSTICE!
DISCLAIMER: The statements, views and opinions expressed in pieces republished here are solely those of the authors and do not necessarily represent those of TMS. In accordance with title 17 U.S.C. section 107, this material is distributed without profit to those who have expressed a prior interest in receiving the included information for research and educational purposes. TMS has no affiliation whatsoever with the originator of this article nor is TMS endorsed or sponsored by the originator. "GO TO ORIGINAL" links are provided as a convenience to our readers and allow for verification of authenticity. However, as originating pages are often updated by their originating host sites, the versions posted may not match the versions our readers view when clicking the "GO TO ORIGINAL" links. This site contains copyrighted material the use of which has not always been specifically authorized by the copyright owner. We are making such material available in our efforts to advance understanding of environmental, political, human rights, economic, democracy, scientific, and social justice issues, etc. We believe this constitutes a 'fair use' of any such copyrighted material as provided for in section 107 of the US Copyright Law. In accordance with Title 17 U.S.C. Section 107, the material on this site is distributed without profit to those who have expressed a prior interest in receiving the included information for research and educational purposes. For more information go to: http://www.law.cornell.edu/uscode/17/107.shtml. If you wish to use copyrighted material from this site for purposes of your own that go beyond 'fair use', you must obtain permission from the copyright owner.