This Week in History
HISTORY, 12 Jun 2017
Satoshi Ashikaga – TRANSCEND Media Service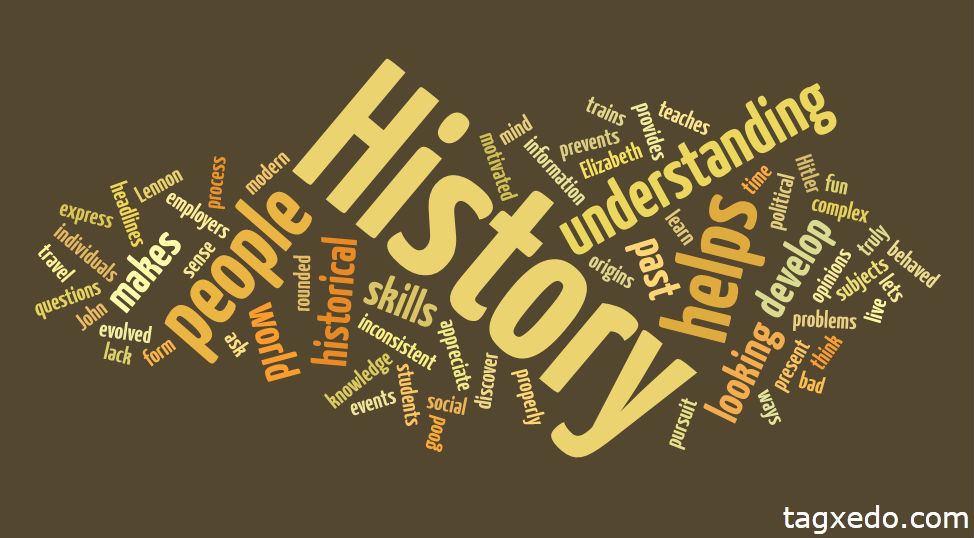 Jun 12-18
QUOTE OF THE WEEK:
"A crime against peace, in international law, is "planning, preparation, initiation, or waging of wars of aggression, or a war in violation of international treaties, agreements or assurances, or participation in a common plan or conspiracy for the accomplishment of any of the foregoing". This definition of crimes against peace was first incorporated into the Nuremberg Principles and later included in the United Nations Charter.  This definition would play a part in defining aggression as a crime against peace.  It can also refer to the core international crimes set out in Rome Statute of the International Criminal Court, (genocide, crimes against humanity, war crimes, and the crime of aggression) which adopted crimes negotiated previously in the Draft code of crimes against the peace and security of mankind." — Crime against peace (Wikipedia)
JUNE 12
2009  A disputed presidential election in Iran leads to wide ranging protests in Iran and around the world.
Iranian Election of 2009:
1999  Kosovo War: Operation Joint Guardian begins when a NATO-led United Nations peacekeeping force (KFor) enters the province of Kosovo in Federal Republic of Yugoslavia.
Operation Joint Guardian/Kosovo Force (KFOR):
Kosovo War (Overview):
Independence of Kosovo:
Kosovo Conflict:
Kosovo Liberation Army:
The United States, NATO and the Kosovo Conflict:
History of Kosovo:
1996  In Philadelphia, a panel of federal judges blocks a law against indecency on the internet.
1994 Nicole Brown Simpson and Ronald Goldman are murdered outside her home in Los Angeles, California. O.J. Simpson is later acquitted of the killings, but is held liable in wrongful death civil suit.
O J Simpson Murder Case and Its Trial:
1993  An election takes place in Nigeria which and is later annulled by the military Government led by Ibrahim Babangida.
1991  1991 Kokkadichcholai massacre: the Sri Lankan Army massacres 152 minority Tamil civilians in the village Kokkadichcholai near the eastern province town of Batticaloa, Sri Lanka.
1991  Russians elect Boris Yeltsin as the president of the republic. (He takes office as the first elected President of Russia on 10 July 1991.)
Boris Yeltsin:
1990  Russia Day: The parliament of the Russian Federation formally declares its sovereignty.
1987  Cold War: At the Brandenburg Gate U.S. President Ronald Reagan publicly challenges Mikhail Gorbachev to tear down the Berlin Wall.
1987  The Central African Republic's former Emperor Jean-Bédel Bokassa is sentenced to death for crimes he had committed during his 13-year rule.
1964  Anti-apartheid activist and ANC leader Nelson Mandela is sentenced to life in prison for sabotage in South Africa.
Nelson Mandela:
Anti-Apartheid Movement:
African National Congress (ANC):
History of Apartheid:
1963  Civil rights leader Medgar Evers is murdered in front of his home in Jackson, Mississippi by Ku Klux Klan member Byron De La Beckwith.
Ku Klux Klan (KKK) and Its History:
History of the Civil Rights Movement in the United States – Overview:
Civil Rights Movements of Various Ethnic Minorities in the United States:
Nonviolence, Movements against Racism, and More:
International Convention on the Elimination of All Forms of Racial Discrimination:
One of the Historical Cases – Nuremberg Laws of Nazi Germany:
One of the Historical Cases – Apartheid of South Africa:
Sports and Racism:
Beauty Contest and Racism:
1954  Pope Pius XII canonises Dominic Savio, who was 14 years old at the time of his death, as a saint, making him the youngest unmartyred saint in the Roman Catholic Church.
1952  USSR declares peace treaty with Japan invalid.
San Francisco Peace Treaty of 1951 and the USSR-Japan Relations:
Surrender of Japan in 1945:
1944  American paratroopers of the 101st Airborne Division secure the town of Carentan.
1943  Holocaust: Germany liquidates the Jewish Ghetto in Brzeżany, Poland (now Berezhany, Ukraine). Around 1,180 Jews are led to the city's old Jewish graveyard and shot.
Berezhany Massacre:
1942  Anne Frank receives a diary for her thirteenth birthday.
Anne Frank:
Final Days of Anne Frank:
Auschwitz-Birkenau concentration camp:
1940  World War II: Thirteen thousand British and French troops surrender to Major General Erwin Rommel at Saint-Valery-en-Caux.
1898  Philippine Declaration of Independence: General Emilio Aguinaldo declares the Philippines' independence from Spain.
1860  The State Bank of the Russian Empire is established.
1798  Irish Rebellion of 1798: Battle of Ballynahinch.
Battle of Ballynahinch of 1798:
History of Ireland:
Path toward the Irish War of Independence:
1758  French and Indian War: Siege of Louisbourg – James Wolfe's attack at Louisbourg, Nova Scotia commences.
Siege of Louisbourg:
French and Indian War:
Timelines of the French and Indian War:
JUNE 13
2012  A series of bombings across Iraq, including Baghdad, Hillah and Kirkuk, kills at least 93 people and wounds over 300 others.
2002  The United States withdraws from the Anti-Ballistic Missile Treaty.
Anti-Ballistic Missile Treaty (ABM Treaty):
US Withdrawal from the ABM Treaty in June 2002:
2000  Italy pardons Mehmet Ali Agca, the Turkish gunman who tried to kill Pope John Paul II in 1981.
2000  President Kim Dae Jung of South Korea meets Kim Jong-il, leader of North Korea, for the beginning of the first ever inter-Korea summit, in the northern capital of Pyongyang.
1997  A jury sentences Timothy McVeigh to death for his part in the 1995 Oklahoma City bombing.
1994  A jury in Anchorage, Alaska, blames recklessness by Exxon and Captain Joseph Hazelwood for the Exxon Valdez disaster, allowing victims of the oil spill to seek $15 billion in damages.
1990  First day of the June 1990 Mineriad in Romania. At least 240 strikers and students are arrested or killed in the chaos ensuing from the first post-Ceausescu elections.
1978  Israeli Defense Forces withdraw from Lebanon.
History and Background of Israeli-Lebanese Conflict:
Operation Litani (the code name of the 1978 South Lebanon Conflict):
History of Lebanon:
Lebanon:
Foreign Relations of Lebanon:
Economy of Lebanon:
1971  Vietnam War: The New York Times begins publication of the Pentagon Papers.
Vietnam War in 1971:
Pentagon Papers:
Viet Nam War and Pertinent Events:
1969  Governor of Texas Preston Smith signs a bill into law converting the former Southwest Center for Advanced Studies, originally founded as a research arm of Texas Instruments, into the University of Texas at Dallas.
1967  US President Lyndon B. Johnson nominates Solicitor-General Thurgood Marshall to become the first black justice on the U.S. Supreme Court.
1966  The United States Supreme Court rules in Miranda v. Arizona that the police must inform suspects of their rights before questioning them.
1944  World War II: Germany launches a V1 Flying Bomb attack on England. Only four of the eleven bombs actually hit their targets.
1944  World War II: German combat elements – reinforced by the 17th SS Panzergrenadier Division – launch a counterattack on American forces near Carentan.
1944  Nazi Germany begins V-1 (Fieseler Fi-103) flying bomb (doodle-bugs) attacks.
V-1 Flying Bomb:
1917  World War I: The deadliest German air raid on London during World War I is carried out by Gotha G bombers and results in 162 deaths, including 46 children, and 432 injuries.
1774  Rhode Island becomes the first of Britain's North American colonies to ban the importation of slaves.
JUNE 14
2002  Near-Earth asteroid 2002 MN misses the Earth by 75,000 miles (121,000 km), about one-third of the distance between the Earth and the Moon.
Asteroids and the Earth's Danger:
1985  TWA Flight 847 is hijacked by Lebanese Islamist organization Hezbollah shortly after take-off from Athens, Greece.
1982  Falklands War: Argentine forces in the capital Stanley conditionally surrender to British forces.
Falklands/Malvinas War:
Timelines of Falklands/Malvinas War:
1966  The Vatican announces the abolition of the Index Librorum Prohibitorum ("index of prohibited books"), which was originally instituted in 1557.
1962  The European Space Research Organisation is established in Paris – later becoming the European Space Agency.
1959  A group of Dominican exiles depart from Cuba and land in the Dominican Republic with the intent of overthrowing the totalitarian government of Rafael Trujillo. All but four are killed or executed.
1955  Chile becomes a signatory to the Buenos Aires copyright treaty.
1954  US President Dwight D. Eisenhower signs a bill into law that places the words "under God" into the United States Pledge of Allegiance.
Pledge of Allegiance:
1952  The keel is laid for the nuclear submarine USS Nautilus.
USS Nautilus:
1951  UNIVAC I is dedicated by the U.S. Census Bureau.
1945  World War II: Filipino troops of the 15th, 66th and 121st Infantry Regiment, Philippine Commonwealth Army, USAFIP-NL liberate the captured in Ilocos Sur and start the Battle of Bessang Pass in Northern Luzon.
1944  World War II: After several failed attempts, the British Army abandons Operation Perch, its plan to capture the German-occupied town of Caen.
1941  June deportation: the first major wave of Soviet mass deportations and murder of Estonians, Latvians and Lithuanians, begins.
1940  A group of 728 Polish political prisoners from Tarnów become the first residents of the Auschwitz concentration camp.
First Mass Transportation to Auschwitz:
Auschwitz-Birkenau Concentration Camp:
1940  The Soviet Union presents an ultimatum to Lithuania resulting in Lithuanian loss of independence.
1940 Soviet Ultimatum to Lithuania:
History of Lithuania:
1940  World War II: Paris falls under German occupation, and Allied forces retreat.
1937  US House of Representatives passes the Marihuana Tax Act.
1926  Brazil leaves the League of Nations.
League of Nations:
Covenant of the League of Nations:
Timelines of the League of Nations:
1919  John Alcock and Arthur Whitten Brown depart from St. John's, Newfoundland on the first nonstop transatlantic flight.
1907  Norway grants women the right to vote.
Women's Suffrage and Some Relevant Issues in Norway:
Women's Suffrage and Its History:
Women's Rights in General:
1900  The Reichstag approves a second law that allows the expansion of the German navy.
1900  Hawaii becomes a United States territory.
History of Hawaii:
Republic of Hawaii:
Kingdom of Hawaii and Its Overthrow:
1846  Bear Flag Revolt begins – Anglo settlers in Sonoma, California, start a rebellion against Mexico and proclaim the California Republic.
1830  Beginning of the French colonization of Algeria: 34,000 French soldiers begin their invasion of Algiers, landing 27 kilometers west at Sidi Fredj.
Algeria:             
History of Algeria:
Economy of Algeria:
Charles de Gaulle's Policies on Algeria:
Independence of Algeria:
Foreign Relations of Algeria:
Algeria and the United Nations:
1822  Charles Babbage proposes a difference engine in a paper to the Royal Astronomical Society entitled "Note on the application of machinery to the computation of astronomical and mathematical tables".
JUNE 15
2001  Leaders of the People's Republic of China, Russia, Kazakhstan, Kyrgyzstan, Tajikistan and Uzbekistan formed the Shanghai Cooperation Organization.
Shanghai Cooperation Organization:
1994  Israel and Vatican City establish full diplomatic relations.
Israel-Vatican Relations:
Vatican and the Holocaust:
Israel:
Foreign Relations of Israel:
History of Israel:
Economy of Israel:
1992  The United States Supreme Court rules in United States v. Álvarez-Machaín that it is permissible for the United States to forcibly extradite suspects in foreign countries and bring them to the USA for trial, without approval from those other countries.
Alvarez vs. United States:
1991  In the Philippines, Mount Pinatubo erupts in the second largest volcanic eruption of the 20th Century. In the end, over 800 people die.
1972  Red Army Faction co-founder Ulrike Meinhof is captured by police in Langenhagen.
1944  World War II: Battle of Saipan: The United States invade Japanese-occupied Saipan.
1940  World War II: Operation Ariel begins – Allied troops start to evacuate France, following Germany's takeover of Paris and most of the nation.
1934  The US Great Smoky Mountains National Park is founded.
Great Smoky Mountains National Park:
1920  A new border treaty between Germany and Denmark gives northern Schleswig to Denmark.
1920  Duluth lynchings in Minnesota.
1919  John Alcock and Arthur Brown complete the first nonstop transatlantic flight when they reach Clifden, County Galway, Ireland.
1913  The Battle of Bud Bagsak in the Philippines ends.
1896  The deadliest tsunami in Japan's history kills more than 22,000 people.
1877  Henry Ossian Flipper becomes the first African American cadet to graduate from the United States Military Academy.
1867  Atlantic Cable Quartz Lode gold mine located in Montana.
1864  Arlington National Cemetery is established when 200 acres (0.81 km2) around Arlington Mansion (formerly owned by Confederate General Robert E. Lee) are officially set aside as a military cemetery by U.S. Secretary of War Edwin M. Stanton.
1859  Pig War: Ambiguity in the Oregon Treaty leads to the "Northwestern Boundary Dispute" between United States and British/Canadian settlers.
1846  The Oregon Treaty establishes the 49th parallel as the border between the United States and Canada, from the Rocky Mountains to the Strait of Juan de Fuca.
1844  Charles Goodyear receives a patent for vulcanization, a process to strengthen rubber.
JUNE 16
2010  Bhutan becomes the first country to institute a total ban on tobacco.
Bhutan's Ban on Smoking:
2000  Israel complies with United Nations Security Council Resolution 425 22 years after its issuance, which calls on Israel to completely withdraw from Lebanon. Israel does so, except the disputed Shebaa farms.
Israel's Withdrawal from Lebanon:
1993  UN authorizes worldwide oil embargo against Haiti.
Oil Embargo against Haiti:
1989  Revolutions of 1989: Imre Nagy, the former Hungarian Prime Minister, is reburied in Budapest following the collapse of Communism in Hungary.
1981  US President Ronald Reagan awards the Congressional Gold Medal to Ken Taylor, Canada's former ambassador to Iran, for helping six Americans escape from Iran during the hostage crisis of 1979-81; he is the first foreign citizen bestowed the honor.
Iran Hostage Crisis:
Timelines of the Iranian Hostage Crisis:
1977  Oracle Corporation is incorporated in Redwood Shores, California, as Software Development Laboratories (SDL) by Larry Ellison, Bob Miner and Ed Oates.
History of Oracle Corporation:
1976  Soweto uprising: a non-violent march by 15,000 students in Soweto, South Africa turns into days of rioting when police open fire on the crowd.
Soweto Uprising of June 1976:
1972  The largest single-site hydroelectric power project in Canada is inaugurated at Churchill Falls Generating Station.
1958  Imre Nagy, Pál Maléter and other leaders of the 1956 Hungarian Uprising are executed.
Hungarian Revolution of 1956:
History of Hungary:
Hungary:
Foreign Relations of Hungary:
Economy of Hungary:
1955  In a futile effort to topple President Juan Perón, rogue aircraft pilots of the Argentine Navy drop several bombs upon an unarmed crowd demonstrating in favor of Perón in Buenos Aires, killing 364 and injuring at least 800. At the same time on the ground, some forces soldiers attempt to stage a coup but are suppressed by loyal forces.
1948  Members of the Malayan Communist Party kill three British plantation managers in Sungai Siput; in response, British Malaya declares a state of emergency.
1940  A Communist government is installed in Lithuania.
History and Social Issues of Lithuania:
Issues on the Independence of Lithuania
Historical Background of the Baltic States and the Soviet Union:
Russia Reviews the 1991 Decision to Recognize the Independence of the Baltic States:
1940  World War II: Marshal Henri Philippe Pétain becomes Chief of State of Vichy France (Chef de l'État Français).
1933  The National Industrial Recovery Act is passed.
1930  Sovnarkom establishes decree time in the USSR.
1925  The most famous Young Pioneer camp of the Soviet Union, Artek, is established.
1924  The Whampoa Military Academy is founded.
1915  Foundation of the British Women's Institute.
1911  IBM founded as the Computing-Tabulating-Recording Company in Endicott, New York.
1904  Eugen Schauman assassinates Nikolai Bobrikov, Governor-General of Finland.
1903  The Ford Motor Company is incorporated.
1897  A treaty annexing the Republic of Hawaii to the United States is signed; the Republic would not be dissolved until a year later.
1871  The University Tests Act allows students to enter the Universities of Oxford, Cambridge and Durham without religious tests (except for those intending to study theology).
1858  Abraham Lincoln delivers his House Divided speech in Springfield, Illinois.
1858  The Battle of Morar takes place during the Indian Mutiny.
1846  The Papal conclave of 1846 concludes. Pope Pius IX is elected Pope beginning the longest reign in the history of the papacy.
JUNE 17
2014  US President Barack Obama proposes vast expansion of the Pacific Remote Islands Marine Reserve, increasing the protected ocean area to over 780,000 square miles within nautical boundaries of U.S. Pacific territories.
Pacific Remote Islands Marine Reserve:
1994  Following a televised low-speed highway chase, O.J. Simpson is arrested for the murders of his wife, Nicole Brown Simpson, and her friend Ronald Goldman.
OJ Simpson Murder Case:
1992  A "joint understanding" agreement on arms reduction is signed by U.S. President George Bush and Russian President Boris Yeltsin (this would be later codified in START II).
1991  Apartheid: The South African Parliament repeals the Population Registration Act which required racial classification of all South Africans at birth.
History of Apartheid:
Anti-Apartheid Movement:
1987  With the death of the last individual of the species, the Dusky Seaside Sparrow becomes extinct.
Dusky Seaside Sparrow:
1985  STS-51-G Space Shuttle Discovery launches carrying Sultan bin Salman bin Abdulaziz Al Saud, the first Arab and first Muslim in space, as a Payload Specialist.
1982  US President Reagan 1st UN General Assembly address "We must serve mankind through genuine disarmament."
US President Reagan and Disarmament:
1972  Watergate scandal: Five White House operatives are arrested for burgling the offices of the Democratic National Committee, in an attempt by some members of the Republican party to illegally wiretap the opposition.
Watergate Scandal:
Watergate Tapes:
1971  President Richard Nixon declares the U.S. War on Drugs.
Nixon's War on Drugs of 1971:
Racism and Militarism behind Nixon's War on Drugs:
Case Study (1): Reagan's War on Drugs of 1982:
Case Study (2): CIA's Project MK-Ultra:
1967  The People's Republic of China announces a successful test of its first thermonuclear weapon.
PRC's Hydrogen Bomb Test of 1967:
1963  A day after South Vietnamese President Ngo Dinh Diem announced the Joint Communique to end the Buddhist crisis, a riot involving around 2,000 people breaks out. One person is killed.
1963  The United States Supreme Court rules 8–1 in Abington School District v. Schempp against requiring the reciting of Bible verses and the Lord's Prayer in public schools.
Abington School District vs. Schempp:
1960  The Nez Perce tribe is awarded $4 million for 7 million acres (28,000 km2) of land undervalued at 4 cents/acre in the 1863 treaty.
Nez Perce Tribe:
1953  East Germany Workers Uprising: In East Germany, the Soviet Union orders a division of troops into East Berlin to quell a rebellion.
1944  Iceland declares independence from Denmark and becomes a republic.
Iceland:
History of Iceland:
Foreign Relations of Iceland:
Iceland and the United Nations:
Economy of Iceland:
1940  The three Baltic states of Estonia, Latvia and Lithuania fall under the occupation of the Soviet Union.
History of Estonia:
Estonia:
Independence of Estonia and the Independence War:
Foreign Relations of Estonia:
History of Latvia:
Latvia:
Foreign Relations of Latvia:
Economy of Latvia:
History and Social Issues of Lithuania:
Historical Background of the Baltic States and the Soviet Union:
Independence of Lithuania
Russia Reviews the 1991 Decision to Recognize the Independence of the Baltic States:
1940  World War II: The British Army's 11th Hussars assault and take Fort Capuzzo in Libya, Africa from Italian forces.
1940  World War II: RMS Lancastria is attacked and sunk by the Luftwaffe near Saint-Nazaire, France. At least 3,000 are killed in Britain's worst maritime disaster.
Estonia and the USSR:
Independence of Estonia and the Independence War:
History of Estonia:
Estonia:
Foreign Relations of Estonia:
1939  Last public guillotining in France: Eugen Weidmann, a convicted murderer, is guillotined in Versailles outside the Saint-Pierre prison.
1933  Union Station Massacre: In Kansas City, Missouri, four FBI agents and captured fugitive Frank Nash are gunned down by gangsters attempting to free Nash.
1932  Bonus Army: Around a thousand World War I veterans amass at the United States Capitol as the U.S. Senate considers a bill that would give them certain benefits.
1930  US President Herbert Hoover signs the Smoot-Hawley Tariff Act into law.
1900  Boxer Rebellion: Allied Western and Japanese forces capture the Taku Forts in Tianjin, China.
1885  The Statue of Liberty arrives in New York Harbor.
Statue of Liberty:
1877  Wars of Native people of north America: Battle of White Bird Canyon – the Nez Perce defeat the U.S. Cavalry at White Bird Canyon in the Idaho Territory.
Native People of America (a.k.a. American Indians):
History of Native People of America:
Wars of Native People of North America:
Battle of White Bird Canyon:
1876  Wars of Native people of north America: Battle of the Rosebud – 1,500 Sioux and Cheyenne led by Crazy Horse beat back General George Crook's forces at Rosebud Creek in Montana Territory.
Wars of Native People of North America:
Battle of the Rosebud:
1843  The Wairau Affray, the first serious clash of arms between Māori and British settlers in the New Zealand Wars, takes place.
New Zealand Wars:
Wairau Affray:
Marori People:
Genocide of the Maori People (a.k.a. Maori Holocaust):
1839  In the Kingdom of Hawaii, Kamehameha III issues the edict of toleration which gives Roman Catholics the freedom to worship in the Hawaiian Islands. The Hawaii Catholic Church and the Cathedral of Our Lady of Peace are established as a result.
Kamehameha III:
Cathedral of Our Lady of Peace in Hawaii:
History of Hawaii:
Kingdom of Hawaii:
Overthrow of the Kingdom of Hawaii:
1795  The burghers of Swellendam expel the Dutch East India Company magistrate and declare a republic.
1789  In France, the Third Estate declares itself the National Assembly.
JUNE 18
2006  The first Kazakh space satellite, KazSat is launched.
1996  Ted Kaczynski, suspected of being the Unabomber, is indicted on ten criminal counts.
1983  Mona Mahmudnizhad together with nine other Bahá'í women, is sentenced to death and hanged in Shiraz, Iran because of her Bahá'í Faith.
1983  Space Shuttle program: STS-7, Astronaut Sally Ride becomes the first American woman in space.
1981  The Lockheed F-117 Nighthawk, the first operational aircraft initially designed around stealth technology, makes its first flight.
Lockheed F-117 Stealth Fighter:
1979  SALT II is signed by the United States and the Soviet Union.
SALT II:
1965  Vietnam War: The United States uses B-52 bombers to attack National Liberation Front guerrilla fighters in South Vietnam.
1965 in the Vietnam War:
Viet Nam War and Some Pertinent Events:
1954  Pierre Mendès-France becomes Prime Minister of France.
1953  A United States Air Force C-124 crashes and burns near Tachikawa, Japan, killing 129.
Tachikawa Air Disaster:
Security Treaty between the United States and Japan of 1951:
1953  The Egyptian Revolution of 1952 ends with the overthrow of the Muhammad Ali Dynasty and the declaration of the Republic of Egypt.
Egyptian Revolution of 1952:
Egypt:
History of (Modern) Egypt:
Foreign Relations of Egypt:
Economy of Egypt:
1946  Dr Ram Manohar Lohia, a Socialist, calls for a Direct Action Day against the Portuguese in Goa. A road is named after this date in Panjim.
1945  William Joyce ("Lord Haw-Haw") is charged with treason for his pro-German propaganda broadcasting during World War II.
1940  "Finest Hour" speech by Winston Churchill.
1940  Appeal of June 18 by Charles de Gaulle.
Appeal of June 18:
Charles de Gaulle:
1928  Aviator Amelia Earhart becomes the first woman to fly in an aircraft across the Atlantic Ocean (she is a passenger; Wilmer Stultz is the pilot and Lou Gordon the mechanic).
Amelia Earhart:
Achievements of Amelia Earhart:
What Happened to Amelia Earhart? :
1908  The University of the Philippines is established.
1908  Japanese immigration to Brazil begins when 781 people arrive in Santos aboard the ship Kasato-Maru.
1900  Empress Dowager Longyu of China orders all foreigners killed, including foreign diplomats and their families.
1887  The Reinsurance Treaty between Germany and Russia is signed.
1873  Susan B. Anthony is fined $100 for attempting to vote in the 1872 presidential election.
Susan B. Anthony:
Women's Suffrage in the Unites States (Overview):
Women's Suffrage (1) – Its History:
Women's Suffrage (2) – Case of the United States:
History of Women's Suffrage (3) – Movements in the United States:
Women's Suffrage (4) – The Nineteenth Amendment and Women's Suffrage of the United States:
Women's Suffrage (5) – League of Women Voters:
Gender Inequality/Equality in Employment in the United States:
Issues relating to Gender Inequality/Equality:
1859  First ascent of Aletschhorn, second summit of the Bernese Alps.
1858  Charles Darwin receives a paper from Alfred Russel Wallace that includes nearly identical conclusions about evolution as Darwin's own, prompting Darwin to publish his theory.
1830  French invasion of Algeria.
Algeria:
History of Algeria:
Economy of Algeria:
Foreign Relations of Algeria:
Algeria and the United Nations:
1815  Napoleonic Wars: The Battle of Waterloo results in the defeat of Napoleon Bonaparte by the Duke of Wellington and Gebhard Leberecht von Blücher forcing him to abdicate the throne of France for the second and last time.
____________________________________
 (Sources and references: https://en.wikipedia.org/wiki/june_12   to june_18; http://www.onthisday.com/events/june/12   to june/18;   http://www.brainyhistory.com/days/june_12.html.   to june_18.html; and other pertinent web sites and/or documents, mentioned above.)
The views expressed in the cited or quoted websites and/or documents in this article do not necessarily reflect those of the author of this article. These websites and/or documents are cited or quoted for academic or educational purposes. Neither the author of this article nor the Transcend Media Service (TMS) is responsible for the contents, information, or whatsoever contained in these websites and/or documents.
One of the primary purposes of this article is to provide the readers with opportunities to think about "peace", including positive peace and negative peace as well as external/outer peace and internal/inner peace, and more, directly or indirectly, from various angles and/or in the broadest sense, through historical events. It is because this article is prepared specifically for the TMS whose main objective is to address "peace".
Satoshi Ashikaga, having worked as researcher, development program/project officer, legal protection/humanitarian assistance officer, human rights monitor-negotiator, managing-editor, and more, prefers a peaceful and prudent life, especially that in communion with nature.  His previous work experiences, including those in war zones and war-torn zones, remind him of the invaluableness of peace.  His interest and/or expertise includes international affairs, international law, jurisprudence, economic and business affairs, project/operations or organizational management, geography, history, the environmental/ecological issues, science and technology, visual/audio documentation of nature and culture, and more. Being a member of the TRANSCEND Network for Peace, Development and Environment, he is currently compiling This Week in History
This article originally appeared on Transcend Media Service (TMS) on 12 Jun 2017.
Anticopyright: Editorials and articles originated on TMS may be freely reprinted, disseminated, translated and used as background material, provided an acknowledgement and link to the source, TMS: This Week in History, is included. Thank you.
If you enjoyed this article, please donate to TMS to join the growing list of TMS Supporters.


This work is licensed under a CC BY-NC 4.0 License.