We Need Their Voices Today! (1) Saint Francis of Assisi
BY TRANSCEND MEMBERS, 19 Jun 2017
John Scales Avery – TRANSCEND Media Service
Introduction
This is a collection of biographical sketches showing people whose wise voices from the past can help to guide us today. All of the women and men, brief glimpses of whose lives and ideas are portrayed here, gave a high place to compassion. None of them was a slave to greed. We need their voices today!
[Note from TMS editor: It will be posted one biographical sketch per week]
****************************************************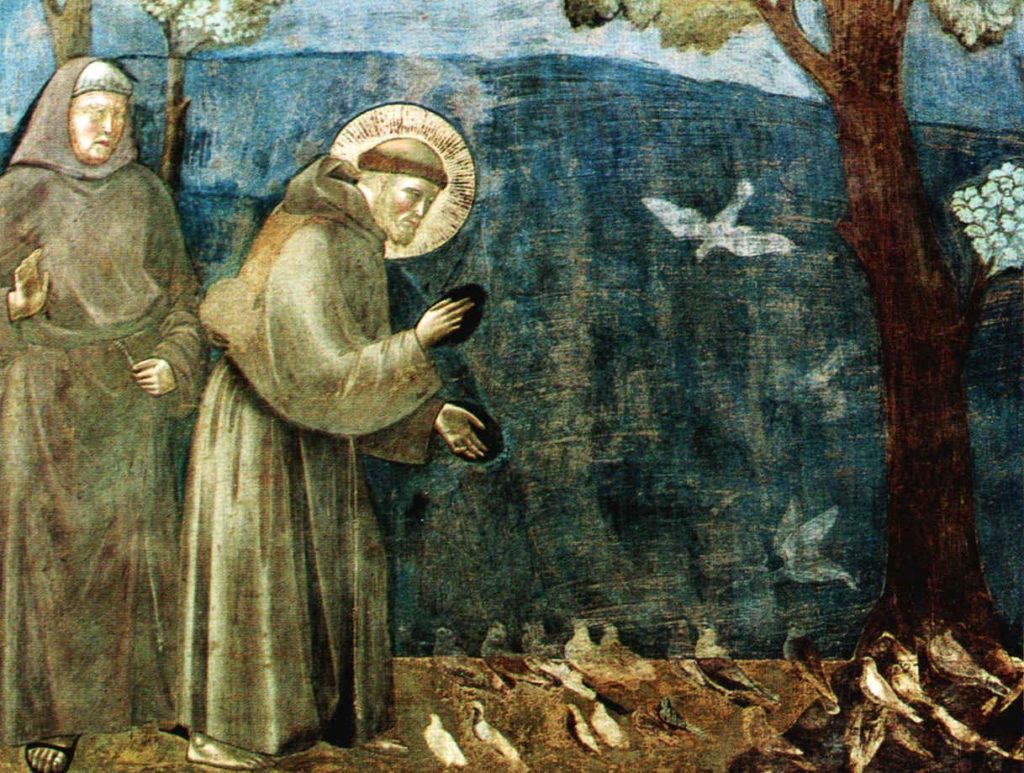 The Life of Saint Francis
Saint Francis of Assisi was born in 1181 in the Italian hilltop town of Assisi. His father, Pietro di Bernardone, was a prosperous silk merchant, and his mother Pica de Bourlemont, was a noblewoman from Provence. Saint Francis was originally called Giovanni, but his father later renamed him Francesco because of his successful business dealings in France and his admiration for all things French.
After leading the ordinary (somewhat dissolute) life of a wealthy young man of that period, Saint Francis underwent a religious conversion, following which he renounced his inheritance and embraced a life of poverty and service. Although not ordained as a priest, he began teaching what he believed to be the true Christian message. He soon acquired a small group of followers, and he traveled with them to Rome to ask Pope Innocent III for permission to found a new religious order. During his life, Saint Francis founded three religious orders.
Saint Francis continued to preach, and is even said to have preached to birds and animals, whom he regarded as his sisters and brothers. His attitude towards nature can be seen in his "Canticle of the Sun":
Canticle of the Sun
"Most High, all powerful, good Lord,
Yours are the praises, the glory, the honor,
 and all blessing.
To You alone, Most High, do they belong,
and no man is worthy to mention Your name.
"Be praised, my Lord, through all your creatures,
especially through my lord Brother Sun,
who brings the day; and you give light through him.
And he is beautiful and radiant in all his splendor!
"Of you, Most High, he bears the likeness.
Praise be You, my Lord, through Sister Moon
and the stars, in heaven you formed them
clear and precious and beautiful.
"Praised be You, my Lord, through Brother Wind,
and through the air, cloudy and serene,
and every kind of weather through which
You give sustenance to Your creatures.
"Praised be You, my Lord, through Sister Water,
which is very useful and humble and precious and chaste.
Praised be You, my Lord, through Brother Fire,
through whom you light the night and he is beautiful
and playful and robust and strong.
"Praised be You, my Lord, through Sister Mother Earth,
who sustains us and governs us and who produces
varied fruits with colored flowers and herbs.
"Praised be You, my Lord,
through those who give pardon for Your love,
and bear infirmity and tribulation.
Blessed are those who endure in peace
for by You, Most High, they shall be crowned.
"Praised be You, my Lord,
through our Sister Bodily Death,
from whom no living man can escape.
Woe to those who die in mortal sin.
"Blessed are those whom death will
find in Your most holy will,
for the second death shall do them no harm.
"Praise and bless my Lord,
and give Him thanks
and serve Him with great humility".
Canonization
Pope Gregory IX canonized Francis on 16 July 1228. Along with Saint Catherine of Sienna, he was designated Patron saint of Italy. He later became associated with patronage of animals and the natural environment, and it became customary for Catholic and Anglican churches to hold ceremonies blessing animals on his feast day of 4 October.
A prayer of Saint Francis
"Blessed is he who loves and does not therefore desire to be loved;
Blessed is he who fears and does not therefore desire to be feared;
Blessed is he who serves and does not therefore desire to be served;
Blessed is he who behaves well toward others and does not desire that others
behave well toward him"
Saint Francis, friend of all life on earth, friend of the earth itself, true interpreter of Christian ethics, we need your voice today!
Contents:
1 Saint Francis of Assisi
2 William Blake
3 Thomas Paine
4 Thomas Jefferson
5 Mary Wollstonecraft
6 William Godwin
7 The Marquis de Condorcet
8 Thomas Robert Malthus
9 Percy Bysshe Shelley
10 Robert Owen
11 John Stuart Mill
12 Henry David Thoreau
13 Count Leo Tolstoy
14 Mahatma Gandhi
15 Martin Luther King
16 Wilfred Owen
17 Albert Einstein
18 Edna St. Vincent Millay
19 Bertha von Suttner
20 George Orwell
21 Helen Keller
22 We need their voices, and yours!
__________________________________________________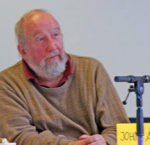 John Scales Avery, Ph.D., who was part of a group that shared the 1995 Nobel Peace Prize for their work in organizing the Pugwash Conferences on Science and World Affairs, is a member of the TRANSCEND Network and Associate Professor Emeritus at the H.C. Ørsted Institute, University of Copenhagen, Denmark. He is chairman of both the Danish National Pugwash Group and the Danish Peace Academy and received his training in theoretical physics and theoretical chemistry at M.I.T., the University of Chicago and the University of London. He is the author of numerous books and articles both on scientific topics and on broader social questions. His most recent books are Information Theory and Evolution and Civilization's Crisis in the 21st Century (pdf).
This article originally appeared on Transcend Media Service (TMS) on 19 Jun 2017.
Anticopyright: Editorials and articles originated on TMS may be freely reprinted, disseminated, translated and used as background material, provided an acknowledgement and link to the source, TMS: We Need Their Voices Today! (1) Saint Francis of Assisi, is included. Thank you.
If you enjoyed this article, please consider a donation to TMS and click here.


This work is licensed under a CC BY-NC 4.0 License.