This Week in History
HISTORY, 13 Nov 2017
Satoshi Ashikaga – TRANSCEND Media Service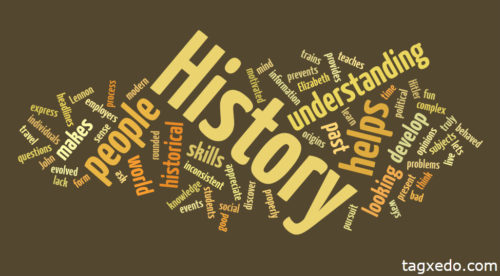 Nov 13-19, 2017

QUOTE OF THE WEEK:

"I don't regret the things I've done, I regret the things I didn't do when I had the chance." – Unknown
NOVEMBER 13
Today is the WORLD KINDNESS DAY:
2012  A total solar eclipse occurred in parts of Australia and the South Pacific.
2007  Russia officially withdraws from the Soviet-era Batumi military base, Georgia.
2002  Iraq disarmament crisis: Iraq agrees to the terms of the UN Security Council Resolution 1441.
2001  War on Terror: In the first such act since World War II, US President George W. Bush signs an executive order allowing military tribunals against foreigners suspected of connections to terrorist acts or planned acts on the United States.
2000  Philippine House Speaker Manny Villar passes the articles of impeachment against Philippine President Joseph Estrada.
1997  UN Special Commission (UNSCOM) pulls out arms inspection teams from Iraq.
UNSCOM and Iraq:
1995  A truck-bomb explodes outside of a US-operated Saudi Arabian National Guard training center in Riyadh, killing five Americans and two Indians. A group called the Islamic Movement for Change claims responsibility.
1994  In a referendum, voters in Sweden decide to join the European Union.
1992  The High Court of Australia rules in Dietrich v The Queen that although there is no absolute right to have publicly funded counsel, in most circumstances a judge should grant any request for an adjournment or stay when an accused is unrepresented.
1990  In Aramoana, New Zealand, David Gray shoots dead 13 people in a massacre before being tracked down and killed by police the next day.
1989  Hans-Adam II, the present Prince of Liechtenstein, begins his reign on the death of his father.
1988  Mulugeta Seraw, an Ethiopian law student in Portland, Oregon is beaten to death by members of the Neo-Nazi group East Side White Pride.
1986  The Compact of Free Association becomes law, granting the Federated States of Micronesia, the Marshall Islands independence from the United States.
1985  Xavier Suárez is sworn in as Miami's first Cuban-born mayor.
1985  The volcano Nevado del Ruiz erupts and melts a glacier, causing a lahar (volcanic mudslide) that buries Armero, Colombia, killing approximately 23,000 people.
1982  The Vietnam Veterans Memorial is dedicated in Washington, D.C. after a march to its site by thousands of Vietnam War veterans.
1974  Ronald DeFeo, Jr. murders his entire family in Amityville, Long Island in the house that would become known as The Amityville Horror.
1969  Vietnam War: Anti-war protesters in Washington, D C stage a symbolic March Against Death.
Vietnam War in 1969:
Anti-Vietnam War Movements:
Vietnam War Peace Talks/Negotiations:
Viet Nam War and Pertinent Events:
1966  In response to Fatah raids against Israelis near the West Bank border, Israel launches an attack on the village of As-Samu.
1956  The Supreme Court of the United States declares Alabama laws requiring segregated buses illegal, thus ending the Montgomery Bus Boycott.
1950  General Carlos Delgado Chalbaud, President of Venezuela, is assassinated in Caracas.
1947  The Soviet Union completes development of the AK-47, one of the first proper assault rifles.
AK-47:
1942  World War II: Naval Battle of Guadalcanal: US and Japanese ships engage in an intense, close-quarters surface naval engagement during the Guadalcanal Campaign.
Guadalcanal Naval Battle:
1941  World War II: The aircraft carrier HMS Ark Royal is torpedoed by U-81, sinking the following day.
1940  Walt Disney's animated musical film Fantasia is first released, on the first night of a roadshow at New York's Broadway Theatre.
1918  Allied troops occupy Constantinople, the capital of the Ottoman Empire.
Ottoman Empire and World War I:
History of the Ottoman Empire:
1916  Prime Minister of Australia Billy Hughes is expelled from the Labor Party over his support for conscription.
1914  Zaian War: Berber tribesmen inflict the heaviest defeat of French forces in Morocco at the Battle of El Herri.
1901  The 1901 Caister Lifeboat Disaster.
1887  Bloody Sunday clashes in central London.
1864  The new Constitution of Greece is adopted.
Constitution of Greece of 1864:
Modern History of Greece:
1841  James Braid first sees a demonstration of animal magnetism, which leads to his study of the subject he eventually calls hypnotism.
1553  Archbishop of Canterbury Thomas Cranmer and four others, including Lady Jane Grey, are accused of high treason and sentenced to death under Catholic Queen "Bloody" Mary I.
NOVEMBER 14
Today is the WORLD DIABETES DAY:
2012  Israel launches a major military operation in the Gaza Strip, as hostilities with Hamas escalate.
2008  The first G-20 economic summit opens in Washington, D.C.
2003  Astronomers Michael E. Brown, Chad Trujillo, and David L. Rabinowitz discover 90377 Sedna, a Trans-Neptunian object.
2001  War in Afghanistan: Afghan Northern Alliance fighters take over the capital Kabul.
War in Afghanistan (Afghanistan War) 2001 – 2014:
War on Terrorism:
1995  A budget standoff between Democrats and Republicans in the U.S. Congress forces the federal government to temporarily close national parks and museums and to run most government offices with skeleton staffs.
1991  In Royal Oak, Michigan, a fired United States Postal Service employee goes on a shooting rampage, killing four and wounding five before committing suicide.
1991 Cambodian Prince Norodom Sihanouk returns to Phnom Penh after thirteen years of exile.
1991  American and British authorities announce indictments against two Libyan intelligence officials in connection with the downing of the Pan Am Flight 103.
1990  After German reunification, the Federal Republic of Germany and Poland sign a treaty confirming the Oder–Neisse line as the border between Germany and Poland.
1984  Zamboanga City mayor Cesar Climaco, a prominent critic of the government of Philippine President Ferdinand Marcos, is assassinated in his home city.
1982  Lech Wałęsa, the leader of Poland's outlawed Solidarity movement, is released after eleven months of internment near the Soviet border.
History of Solidarity Trade Union of Poland:
1980  US performs nuclear test (underground) at Nevada Test Site.
US Nuclear Weapons Tests:
Nuclear Weapons and the United States:
Nevada Test Site:
Ecological and Health Issues in and around the Nevada Test Site:
1979  Iran hostage crisis: US President Jimmy Carter issues Executive order 12170, freezing all Iranian assets in the United States in response to the hostage crisis.
1975  Spain abandons Western Sahara.
1971  Mariner 9 enters orbit around Mars.
1971  Enthronment of Pope Shenouda III as Pope of Alexandria.
1970  Southern Airways Flight 932 crashes in the mountains near Huntington, West Virginia, killing 75, including members of the Marshall University football team.
1970  Soviet Union enters ICAO, making Russian the fourth official language of organization.
1969  Apollo program: NASA launches Apollo 12, the second crewed mission to the surface of the Moon.
1967  American physicist Theodore Maiman is given a patent for his ruby laser systems, the world's first laser.
1967  The Congress of Colombia, in commemoration of the 150 years of the death of Policarpa Salavarrieta, declares this day as "Day of the Colombian Woman".
1965  US government sends 90,000 soldiers to Vietnam.
Vietnam War in 1965:
1965  Vietnam War: The Battle of Ia Drang begins – the first major engagement between regular American and North Vietnamese forces.
Battle of Ia Drang:
Vietnam War in 1965:
1957  The Apalachin Meeting outside Binghamton, New York is raided by law enforcement, and many high level Mafia figures are arrested.
1952  The first regular UK Singles Chart published by the New Musical Express.
1941  World War II: In Slonim, German forces engaged in Operation Barbarossa murder 9,000 Jews in a single day.
1941  World War II: The aircraft carrier HMS Ark Royal sinks due to torpedo damage from the German submarine U-81 sustained on November 13.
1940  World War II: In England, Coventry is heavily bombed by German Luftwaffe bombers. Coventry Cathedral is almost completely destroyed.
1922  The British Broadcasting Company begins radio service in the United Kingdom.
1921  Foundation of the Communist Party of Spain.
1918  Czechoslovakia becomes a republic.
Czechoslovakia:
History of Czechoslovakia:
1916  World War I: The Battle of the Somme ends.
1910  Aviator Eugene Burton Ely performs the first take off from a ship in Hampton Roads, Virginia. He took off from a makeshift deck on the USS Birmingham in a Curtiss pusher.
1889  Pioneering female journalist Nellie Bly (aka Elizabeth Cochrane) begins a successful attempt to travel around the world in less than 80 days. She completes the trip in 72 days.
NOVEMBER 15
Today is the DAY OF THE IMPRISONED WRITER:
2012  Xi Jinping becomes General Secretary of the Communist Party of China and a new seven-member Politburo Standing Committee is inaugurated.
2007  Cyclone Sidr hits Bangladesh, killing an estimated 5,000 people and destroying parts of the world's largest mangrove forest, the Sundarbans.
2006  Al Jazeera English launches worldwide.
Al Jazeear English:
2003  The first day of the 2003 Istanbul bombings, in which two car bombs, targeting two synagogues, explode, killing 25 people and wounding about 300. Additional bombings follow on November 20.
2002  Hu Jintao becomes General Secretary of the Communist Party of China and a new nine-member Politburo Standing Committee is inaugurated.
2000  A chartered Antonov An-24 crashes after takeoff from Luanda, Angola, killing more than 40 people.
1990  The Communist People's Republic of Bulgaria is disestablished and a new republican government is instituted.
1990  Space Shuttle program: Space Shuttle Atlantis launches with flight STS-38.
1988  Israeli–Palestinian conflict: An independent State of Palestine is proclaimed by the Palestinian National Council.
State of Palestine:
1988  In the Soviet Union, the unmanned Shuttle Buran makes its only space flight.
1987  USSR performs nuclear test (underground) at Eastern Kazakh/Semipalitinsk USSR.
USSR Nuclear Tests in 1987:
USSR Nuclear Tests Overview:
Semipalatinsk Nuclear Test Site:
Health, and Ecological Issues in Kazakhstan/Semipalatinsk:
1987  In Brașov, Romania, workers rebel against the communist regime of Nicolae Ceaușescu.
1985  The Anglo-Irish Agreement is signed at Hillsborough Castle by British Prime Minister Margaret Thatcher and Irish Taoiseach Garret FitzGerald.
1983  Turkish Republic of Northern Cyprus is founded. Recognized only by Turkey.
1979  A package from Unabomber Ted Kaczynski begins smoking in the cargo hold of a flight from Chicago to Washington, D.C., forcing the plane to make an emergency landing.
1978  A chartered Douglas DC-8 crashes near Colombo, Sri Lanka, killing 183.
1976  René Lévesque and the Parti Québécois take power to become the first Quebec government of the 20th century clearly in favor of independence.
1971  Intel releases the world's first commercial single-chip microprocessor, the 4004.
1969  Vietnam War: In Washington, DC, 250,000-500,000 protesters staged a peaceful demonstration against the war, including a symbolic "March Against Death".
Vietnam War in 1969:
Vietnam War:
Anti-Viet Nam War Movement or Opposition to United States involvement in the Vietnam War:
1969  Cold War: The Soviet submarine K-19 collides with the American submarine USS Gato in the Barents Sea.
1967  The only fatality of the North American X-15 program occurs during the 191st flight when Air Force test pilot Michael J. Adams loses control of his aircraft which is destroyed mid-air over the Mojave Desert.
1966  Project Gemini: Gemini 12 completes the program's final mission, when it splashes down safely in the Atlantic Ocean.
1959  The murders of the Clutter Family in Holcomb, Kansas, which inspired Truman Capote's non-fiction book In Cold Blood.
1955  The first part of Saint Petersburg Metro is opened.
1951  Greek resistance leader Nikos Beloyannis, along with 11 resistance members, is sentenced to death by the court-martial.
1949  Nathuram Godse and Narayan Apte are executed for assassinating Mahatma Gandhi.
1945  Venezuela joins the United Nations.
Venezuela:
Foreign Relations of Venezuela:
Venezuela and the United Nations:
History of Venezuela:
Economy of Venezuela:
1943  The Holocaust: German SS leader Heinrich Himmler orders that Gypsies are to be put "on the same level as Jews and placed in concentration camps". (See Porajmos.)
Holocaust of the Roma and Sinti:
Some Relevant Resources:
1942  World War II: The Battle of Guadalcanal ends in a decisive Allied victory.
Guadalcanal Naval Battle:
1939  In Washington, DC, US President Franklin D. Roosevelt lays the cornerstone of the Jefferson Memorial.
1935  Manuel L Quezon is inaugurated as the second President of the Philippines.
1926  The NBC radio network opens with 24 stations.
1922  Over 1,000 are massacred during a general strike in Guayaquil, Ecuador.
1920  The Free City of Danzig is established.
1920  First assembly of the League of Nations is held in Geneva, Switzerland.
1889  Brazil is declared a republic by Marshal Deodoro da Fonseca as Emperor Pedro II is deposed in a military coup.
1859  The first modern revival of the Olympic Games takes place in Athens, Greece.
1806  Pike expedition: Lieutenant Zebulon Pike sees a distant mountain peak while near the Colorado foothills of the Rocky Mountains. (It is later named Pikes Peak.)
1791  The first U.S. Catholic college, Georgetown University, opens its doors.
1705  Battle of Zsibó: Austrian–Danish victory over the Kurucs (Hungarians).
NOVEMBER 16
Today is the INTERNATIONAL DAY OF TOLERANCE:
1997  After nearly 18 years of incarceration, the People's Republic of China releases Wei Jingsheng, a pro-democracy dissident, from jail for medical reasons.
1992  The Hoxne Hoard is discovered by metal detectorist Eric Lawes in Hoxne, Suffolk.
1989  UNESCO adopts the Seville Statement on Violence at the twenty-fifth session of its General Conference.
Text of the Seville Statement on Violence:
Constitution of UNESCO:
About the Seville Statement on Violence:
Culture of Peace:
1989  A death squad composed of El Salvadoran army troops kills six Jesuit priests and two others at Jose Simeon Canas University.
1988  The Supreme Soviet of the Estonian Soviet Socialist Republic declares that Estonia is "sovereign" but stops short of declaring independence.
1988  In the first open election in more than a decade, voters in Pakistan elect populist candidate Benazir Bhutto to be Prime Minister of Pakistan.
1979  The first line of Bucharest Metro (Line M1) is opened from Timpuri Noi to Semănătoarea in Bucharest, Romania.
1974  The Arecibo Message is broadcast from the Arecibo Radio Telescope in Puerto Rico. It was aimed at the current location of the globular star cluster Messier 13 some 25,000 light years away. The message will reach empty space by the time it finally arrives since the cluster will have changed position.
1973  Skylab program: NASA launches Skylab 4 with a crew of three astronauts from Cape Canaveral, Florida for an 84-day mission.
1973  US President Richard Nixon signs the Trans-Alaska Pipeline Authorization Act into law, authorizing the construction of the Alaska Pipeline.
1965  Venera program: The Soviet Union launches the Venera 3 space probe toward Venus, which will be the first spacecraft to reach the surface of another planet.
1964  USSR performs nuclear test (underground) at Eastern Kazakh/Semipalitinsk USSR.
USSR nuclear tests in 1964:
USSR Nuclear Tests Overview:
Semipalatinsk Nuclear Test Site:
Health, and Ecological Issues in Kazakhstan/Semipalatinsk:
1945  UNESCO is founded.
UNESCO:
1944  World War II: Operation Queen, the costly Allied thrust to the Rur, is launched.
1944  World War II: Düren, Germany, is destroyed by Allied bombers.
Bombardment of Düren by the Allied Powers:
1943  World War II: American bombers strike a hydro-electric power facility and heavy water factory in German-controlled Vemork, Norway.
1940  World War II: In response to the leveling of Coventry by the German Luftwaffe two days before, the Royal Air Force bombs Hamburg.
1940  Holocaust: In occupied Poland, the Nazis close off the Warsaw Ghetto from the outside world.
Warsaw Ghetto:
1940  New York City's "Mad Bomber" George Metesky places his first bomb at a Manhattan office building used by Consolidated Edison.
1914  The Federal Reserve Bank of the United States officially opens.
Federal Reserve Bank and the Federal Reserve System:
Ownership of the Federal Reserve:
History of the Federal Reserve:
1885  Canadian rebel leader of the Métis and "Father of Manitoba" Louis Riel is executed for treason.
1852  The English astronomer John Russell Hind discovers the asteroid 22 Kalliope.
1849  A Russian court sentences writer Fyodor Dostoyevsky to death for anti-government activities linked to a radical intellectual group; his sentence is later commuted to hard labor.
Dostojevsky:
Dostojevsky's Death Sentence:
1828  Greek War of Independence: The London Protocol entails the creation of an autonomous Greek state under Ottoman suzerainty, encompassing the Morea and the Cyclades.
Greek War of Independence:
Modern History of Greece:
NOVEMBER 17
2013  Fifty people are killed when Tatarstan Airlines Flight 363 crashes at Kazan Airport, Russia.
2012  At least 50 schoolchildren are killed in an accident at a railway crossing near Manfalut, Egypt.
2000  Alberto Fujimori is removed from office as president of Peru.
2000  A catastrophic landslide in Log pod Mangartom, Slovenia, kills seven, and causes millions of SIT of damage. It is one of the worst catastrophes in Slovenia in the past 100 years.
1997  In Luxor, Egypt, 62 people are killed by six Islamic militants outside the Temple of Hatshepsut, known as Luxor massacre (The police then kill the assailants).
1993  In Nigeria, General Sani Abacha ousts the government of Ernest Shonekan in a military coup.
1993  United States House of Representatives passes resolution to establish the North American Free Trade Agreement after greater authority in trade negotiations was granted to President George Bush in 1991.
1989  Cold War: Velvet Revolution begins: In Czechoslovakia, a student demonstration in Prague is quelled by riot police. This sparks an uprising aimed at overthrowing the communist government (it succeeds on December 29).
1988  The National Revival Day – in Baku, Azerbaijan SSR, a demonstration starts against the Soviets, the perceived ignorance of the inflaming tension around Nagorno-Karabakh. The demonstration forcibly dispersed 17 days later would become the largest of its kind held in the USSR
1983  The Zapatista Army of National Liberation is founded in Mexico.
1973  The Athens Polytechnic uprising against the military regime ends in a bloodshed in the Greek capital.
Athens Polytechnic Uprising:
1973  Watergate scandal: In Orlando, Florida, US President Richard Nixon tells 400 Associated Press managing editors "I am not a crook."
1970  Luna programme: The Soviet Union lands Lunokhod 1 on Mare Imbrium (Sea of Rains) on the Moon. This is the first roving remote-controlled robot to land on another world and is released by the orbiting Luna 17 spacecraft.
1970  Vietnam War: Lieutenant William Calley goes on trial for the My Lai Massacre.
Vietnam War in 1970:
My Lai Massacre:
1969  Cold War: Negotiators from the Soviet Union and the United States meet in Helsinki, Finland to begin SALT I negotiations aimed at limiting the number of strategic weapons on both sides.
SALT I:
1968  Alexandros Panagoulis is condemned to death for attempting to assassinate Greek dictator Georgios Papadopoulos.
1967  Vietnam War: Acting on optimistic reports that he had been given on November 13, US President Lyndon B Johnson tells the nation that, while much remained to be done, "We are inflicting greater losses than we're taking…We are making progress."
Vietnam War in 1967:
1962  President John F Kennedy dedicates Washington Dulles International Airport, serving the Washington, D.C., region.
1962  USSR performs nuclear test (atmospheric) at Eastern Kazakh/Semipalitinsk USSR.
USSR Nuclear Tests in 1962:
USSR Nuclear Tests:
Soviet Atmospheric Nuclear Tests:
Effect and/or Impact of Nuclear Weapons Tests:
1957  Vickers Viscount G-AOHP of British European Airways crashes at Ballerup after the failure of three engines on approach to Copenhagen Airport. The cause is a malfunction of the anti-icing system on the aircraft.
1956  USSR performs atmospheric nuclear test at Semipalatinsk/Kazakhstan, USSR.
USSR Nuclear Tests in 1956:
1953  The remaining human inhabitants of the Blasket Islands, Kerry, Ireland, are evacuated to the mainland.
1950  Lhamo Dondrub is officially named the 14th Dalai Lama.
14th Dalai Lama:
History of Tibet:
Economy of Tibet:
Tibetan Issues:
1947  American scientists John Bardeen and Walter Houser Brattain observe the basic principles of the transistor, a key element for the electronics revolution of the 20th century.
1947  The Screen Actors Guild implements an anti-Communist loyalty oath.
1939  Nine Czech students are executed as a response to anti-Nazi demonstrations prompted by the death of Jan Opletal. In addition, all Czech universities are shut down and over 1200 Czech students sent to concentration camps. Since this event, International Students' Day is celebrated in many countries, especially in the Czech Republic.
1933  United States recognizes Soviet Union.
Relations of the United States with the Soviet Union:
1922  Former Ottoman sultan Mehmed VI goes into exile in Italy.
The End of the Ottoman Empire:
Last Sultan Mehmed VI:
Ottoman Empire and World War I:
History of the Ottoman Empire:
1911  Omega Psi Phi Fraternity Incorporated, which is the first black Greek-lettered organization founded at an American historically black college or university, was founded on the campus of Howard University in Washington, DC.
1903  The Russian Social Democratic Labour Party splits into two groups: The Bolsheviks (Russian for "majority") and Mensheviks (Russian for "minority").
1885  Serbo-Bulgarian War: The decisive Battle of Slivnitsa begins.
Serbo-Bulgarian War:
Battle of Slivnitsa:
1878  First assassination attempt against Umberto I of Italy by anarchist Giovanni Passannante, who was armed with a dagger. The King survived with a slight wound in an arm. Prime Minister Benedetto Cairoli blocked the aggressor, receiving an injury in a leg.
1871  The National Rifle Association is granted a charter by the state of New York.
National Rifle Association:
1869  In Egypt, the Suez Canal, linking the Mediterranean Sea with the Red Sea, is inaugurated.
Suez Canal:
History of the Suez Canal:
History of the Suez Canal: Suez Crisis of 1956:
NOVEMBER 18
2013  NASA launches the MAVEN probe to Mars.
2012  Pope Tawadros II of Alexandria becomes the 118th Pope of the Coptic Orthodox Church of Alexandria.
2003  The Massachusetts Supreme Judicial Court rules 4–3 in Goodridge v. Department of Public Health that the state's ban on same-sex marriage is unconstitutional and gives the state legislature 180 days to change the law making Massachusetts the first state in the United States to grant marriage rights to same-sex couples.
2003  In the United Kingdom, the Local Government Act 2003, repealing controversial anti-gay amendment Section 28, becomes effective.
2002  Iraq disarmament crisis: United Nations weapons inspectors led by Hans Blix arrive in Iraq.
1996  A fire occurs on a train traveling through the Channel Tunnel from France to England causing several injuries and damaging approximately 500 meters (1,600 ft.) of tunnel.
1993  In South Africa, 21 political parties approve a new constitution, expanding voting rights and ending white minority rule.
Constitution of South Africa:
History of South Africa:
South Africa:
Foreign Relations of South Africa:
South Africa and the United Nations:
Human Rights in South Africa:
Economy of South Africa:
1993  In the United States, the North American Free Trade Agreement (NAFTA) is approved by the House of Representatives.
North American Free Trade Agreement (NAFTA):
Some Relevant Issues on NAFTA:
Pros and Cons of NAFTA:
History of NAFTA:
1991  After an 87-day siege, the Croatian city of Vukovar capitulates to the besieging Yugoslav People's Army and allied Serb paramilitary forces.
Battle and the Siege of Vukovar of 1991:
Vukovar Massacre:
1991  Shiite Muslim kidnappers in Lebanon release Anglican Church envoys Terry Waite and Thomas Sutherland.
1988  War on Drugs: US President Ronald Reagan signs a bill into law allowing the death penalty for drug traffickers.
Reagan's War on Drugs:
Case Study: Nixon's War on Drugs of 1971 (1):
Case Study: Nixon's War on Drugs of 1971 (2): Racism and Militarism behind Nixon's War on Drugs:
Project MK-Ultra:
1978  In Jonestown, Guyana, Jim Jones led his Peoples Temple to a mass murder–suicide that claimed 918 lives in all, 909 of them in Jonestown itself, including over 270 children. Congressman Leo Ryan is murdered by members of the Peoples Temple hours earlier.
JONESTOWN:
Views and Considerations on Religion and Death:
1970  US President Richard Nixon asks the US Congress for $155 million in supplemental aid for the Cambodian government.
1966  US performs nuclear test (underground) at Nevada Test Site.
US Nuclear Weapons Tests:
Nuclear Weapons and the United States:
Nevada Test Site:
Ecological and Health Issues in and around the Nevada Test Site:
1961 United States President John F Kennedy sends 18,000 military advisors to South Vietnam.
Vietnam War in 1961:
JFK Sends 18,000 Military Advisors to South Vietnam:
1944  The Popular Socialist Youth is founded in Cuba.
1943  World War II: Battle of Berlin: Four hundred forty Royal Air Force planes bomb Berlin causing only light damage and killing 131. The RAF loses nine aircraft and 53 air crew.
Battle of Berlin of 18/19 November 1943
1940  World War II: German leader Adolf Hitler and Italian Foreign Minister Galeazzo Ciano meet to discuss Benito Mussolini's disastrous Italian invasion of Greece.
Hitler and Mussolini:
Mussolini-led Italy's Invasion of Greece in October 1940:
1930  Soka Kyoiku Gakkai, a Buddhist association later renamed Soka Gakkai, is founded by Japanese educators Tsunesaburō Makiguchi and Jōsei Toda.
History of the Soka Gakkai:
1929  Grand Banks earthquake: Off the south coast of Newfoundland in the Atlantic Ocean, a Richter magnitude 7.2 submarine earthquake, centered on the Grand Banks, breaks 12 submarine transatlantic telegraph cables and triggers a tsunami that destroys many south coast communities in the Burin Peninsula.
1926  George Bernard Shaw refuses to accept the money for his Nobel Prize, saying, "I can forgive Alfred Nobel for inventing dynamite, but only a fiend in human form could have invented the Nobel Prize."
1918  Latvia declares its independence from Russia.
History of Latvia:
Latvia:
Foreign Relations of Latvia:
Economy of Latvia:
1916  World War I: First Battle of the Somme: In France, British Expeditionary Force commander Douglas Haig calls off the battle which started on July 1, 1916.
1905  Prince Carl of Denmark becomes King Haakon VII of Norway.
1904  General Esteban Huertas steps down after the government of Panama fears he wants to stage a coup.
1903  The Hay–Bunau-Varilla Treaty is signed by the United States and Panama, giving the United States exclusive rights over the Panama Canal Zone.
1883  American and Canadian railroads institute five standard continental time zones, ending the confusion of thousands of local times.
1865  Mark Twain's short story "The Celebrated Jumping Frog of Calaveras County" is published in the New York Saturday Press.
1863  King Christian IX of Denmark signs the November constitution that declares Schleswig to be part of Denmark. This is seen by the German Confederation as a violation of the London Protocol and leads to the German–Danish war of 1864.
1812  Napoleonic Wars: The Battle of Krasnoi ends in French defeat, but Marshal of France Michel Ney's leadership leads to him becoming known as "the bravest of the brave".
1809  In a naval action during the Napoleonic Wars, French frigates defeat British East Indiamen in the Bay of Bengal.
1803  The Battle of Vertières, the last major battle of the Haitian Revolution, is fought, leading to the establishment of the Republic of Haiti, the first black republic in the Western Hemisphere.
1730  The future Frederick II (known as Frederick the Great), King of Prussia, is granted a royal pardon and released from confinement.
1626  St Peter's Basilica is consecrated.
St Peter's Basilica:
NOVEMBER 19
Today is the INTERNATIONAL MEN'S DAY:
2013  A double suicide bombing at the Iranian embassy in Beirut kills 23 people and injures 160 others.
2002  The Greek oil tanker Prestige splits in half and sinks off the coast of Galicia, releasing over 20 million US gallons (76,000 m³) of oil in the largest environmental disaster in Spanish and Portuguese history.
1999  Shenzhou 1: The People's Republic of China launches its first Shenzhou spacecraft.
1998  Lewinsky scandal: The United States House of Representatives Judiciary Committee begins impeachment hearings against US President Bill Clinton.
1996  Comprehensive Nuclear-Test-Ban Treaty Organization (CTBTO) is established.
Comprehensive Nuclear-Test-Ban Treaty Organization (CTBO):
1990  Pop group Milli Vanilli are stripped of their Grammy Award because the duo did not sing at all on the Girl You Know It's True album. Session musicians had provided all the vocals.
1988  Serbian communist representative and future Serbian and Yugoslav president Slobodan Milošević publicly declares that Serbia is under attack from Albanian separatists in Kosovo as well as internal treachery within Yugoslavia and a foreign conspiracy to destroy Serbia and Yugoslavia.
Slobodan Milošević's Declaration on November 21, 1988:
1985  Police in Baling, Malaysia, lay siege to houses occupied by an Islamic sect of about 400 people led by Ibrahim Mahmud.
1985  Pennzoil wins a US$10.53 billion judgment against Texaco, in the largest civil verdict in the history of the United States, stemming from Texaco executing a contract to buy Getty Oil after Pennzoil had entered into an unsigned, yet still binding, buyout contract with Getty.
1985  Cold War: In Geneva, US President Ronald Reagan and Soviet Union leader Mikhail Gorbachev meet for the first time.
1984  San Juanico disaster: A series of explosions at the Pemex petroleum storage facility at San Juan Ixhuatepec in Mexico City starts a major fire and kills about 500 people.
1979  After Iran hostage crisis: Iranian leader Ayatollah Ruhollah Khomeini orders the release of 13 female and black American hostages being held at the US Embassy in Tehran, these 13 of them are released.
Timeline of the Iran Hostage Crisis:
Iran Hostage Crisis:
1977  TAP Portugal Flight 425 crashes in the Madeira Islands, killing 131.
1970  US performs nuclear test (underground) at Nevada Test Site.
US Nuclear Weapons Tests:
Nuclear Weapons and the United States:
Nevada Test Site:
Ecological and Health Issues in and around the Nevada Test Site:
1969  Apollo program: Apollo 12 astronauts Pete Conrad and Alan Bean land at Oceanus Procellarum (the "Ocean of Storms") and become the third and fourth humans to walk on the Moon.
1967  The establishment of TVB, the first wireless commercial television station in Hong Kong.
1955  National Review publishes its first issue.
1954  Télé Monte Carlo, Europe's oldest private television channel, is launched by Prince Rainier III.
1952  Greek Field Marshal Alexander Papagos becomes the 152nd Prime Minister of Greece.
1951  US performs nuclear test (atmospheric) at Nevada Test Site.
1950  US General Dwight D Eisenhower becomes Supreme Commander of NATO-Europe.
1946  Afghanistan, Iceland and Sweden join the United Nations.
Afghanistan:
Foreign Relations of Afghanistan:
Afghanistan and the United Nations:
History of Afghanistan:
Economy of Afghanistan:
Iceland:
Foreign Relations of Iceland:
Iceland and the United Nations:
History of Iceland:
Economy of Iceland:
Sweden:
Foreign Relations of Sweden:
Sweden and the United Nations:
History of Sweden:
Economy of Sweden:
1944  World War II: Thirty members of the Luxembourgish resistance defend the town of Vianden against a larger Waffen-SS attack in the Battle of Vianden.
1944  World War II: US President Franklin D. Roosevelt announces the 6th War Loan Drive, aimed at selling US$14 billion in war bonds to help pay for the war effort.
1943  Holocaust: Nazis liquidate Janowska concentration camp in Lemberg (Lviv), western Ukraine, murdering at least 6,000 Jews after a failed uprising and mass escape attempt.
Janowska Concentration Camp:
1942  Mutesa II is crowned the 35th and last Kabaka (king) of Buganda, prior to the restoration of the kingdom in 1993.
1942  World War II: Battle of Stalingrad – Soviet Union forces under General Georgy Zhukov launch the Operation Uranus counterattacks at Stalingrad, turning the tide of the battle in the USSR's favor.
1941  World War II: Battle between HMAS Sydney and HSK Kormoran. The two ships sink each other off the coast of Western Australia, with the loss of 645 Australians and about 77 German seamen.
1916  Samuel Goldwyn and Edgar Selwyn establish Goldwyn Pictures.
1912  First Balkan War: The Serbian Army captures Bitola, ending the five-century-long Ottoman rule of Macedonia.
Balkan Wars:
First Balkan War:
1911  The Doom Bar in Cornwall claimed two ships, Island Maid and Angele, the latter killing the entire crew except the captain.
1885  Serbo-Bulgarian War: Bulgarian victory in the Battle of Slivnitsa solidifies the unification between the Principality of Bulgaria and Eastern Rumelia.
Serbo-Bulgarian War:
Battle of Slivnitsa:
1881  A meteorite lands near the village of Grossliebenthal, southwest of Odessa, Ukraine.
1863  American Civil War: US President Abraham Lincoln delivers the Gettysburg Address at the dedication ceremony for the military cemetery at Gettysburg, Pennsylvania.
1794  The United States and the Kingdom of Great Britain sign Jay's Treaty, which attempts to resolve some of the lingering problems left over from the American Revolutionary War.
1493  Christopher Columbus goes ashore on an island he first saw the day before. He names it San Juan Bautista (later renamed Puerto Rico).
1095  The Council of Clermont, called by Pope Urban II to discuss sending the First Crusade to the Holy Land, begins.
_______________________________________
(Sources and references: https://en.wikipedia.org/wiki/november13    novermber_19; http://www.onthisday.com/events/november/13   to november/19;   http://www.brainyhistory.com/days/novermber_13.html.   to november_19.html; and other pertinent web sites and/or documents, mentioned above.)
The views expressed in the cited or quoted websites and/or documents in this article do not necessarily reflect those of the author of this article. These websites and/or documents are cited or quoted for academic or educational purposes. Neither the author of this article nor the Transcend Media Service (TMS) is responsible for the contents, information, or whatsoever contained in these websites and/or documents.
One of the primary purposes of this article is to provide the readers with opportunities to think about "peace", including positive peace and negative peace as well as external/outer peace and internal/inner peace, and more, directly or indirectly, from various angles and/or in the broadest sense, through historical events. It is because this article is prepared specifically for the TMS whose main objective is to address "peace".
Satoshi Ashikaga, having worked as researcher, development program/project officer, legal protection/humanitarian assistance officer, human rights monitor-negotiator, managing-editor, and more, prefers a peaceful and prudent life, especially that in communion with nature.  His previous work experiences, including those in war zones and war-torn zones, remind him of the invaluableness of peace.  His interest and/or expertise includes international affairs, international law, jurisprudence, economic and business affairs, project/operations or organizational management, geography, history, the environmental/ecological issues, science and technology, visual/audio documentation of nature and culture, and more. Being a member of the TRANSCEND Network for Peace, Development and Environment, he is currently compiling This Week in History on TMS.
This article originally appeared on Transcend Media Service (TMS) on 13 Nov 2017.
Anticopyright: Editorials and articles originated on TMS may be freely reprinted, disseminated, translated and used as background material, provided an acknowledgement and link to the source, TMS: This Week in History, is included. Thank you.
If you enjoyed this article, please donate to TMS to join the growing list of TMS Supporters.


This work is licensed under a CC BY-NC 4.0 License.