(Italiano) 15 casi di politica estera USA costruttiva / distruttiva
ORIGINAL LANGUAGES, 5 Mar 2018
Johan Galtung | Centro Studi Sereno Regis – TRANSCEND Media Service
Nella colonna a destra un triste deja-vu; anche senza aggiungerci casi più recenti.
Nella colonna di centro approcci magari talora un po' mesti ma comunque non davvero radicali, piuttosto di buon senso facilmente traducibili in prassi politica.
Eppure non avvengono, a detrimento dei coinvolti: gli USA e i loro interlocutori nel mondo. Gli USA che vogliono essere temuti ma raccolgono solo odio con la loro politica di (colonna) destra. Vogliono o no essere amati?
Una teoria è qualcosa verificabile lungo i suoi margini (Quine), quel che se ne deduce; e per me il "margine" fondamentale è l'azione implicata e le sue conseguenze.
CONFLITTI
MISURE: COSTRUTTIVE, POSITIVE
MISURE: DISTRUTTIVE, NEGATIVE
CRISI DELL' ECONOMIA:

FINANZIARIA (F)

/ REALE (R)

Incoraggiare casse di risparmio locali

Pubblicare M2 Controllare la Federal Reserve

Speculazione fiscale: smettere i bonus

Bandire speculazione sui bisogni essenziali

Controllo democratico sulle banche centrali, statali o private

Valuta mondiale mista

Più crescita F che R

Più denaro che valore

Servire i prestiti anziché la gente

Paesi in servaggio da debiti

Globalizzazione mediante banche centrali privatizzate

$ USA come valuta di riserva mondiale

TERRORISMO
Identificare i loro obiettivi giusti

Pubblicare Atta; chi ha commesso gli attacchi dell'11.09.01?

Esecuzioni extra-giudiziarie

Droni&norme d'uso (Std of Conduct Office*) Guerra clandestina

USA-ISRAELE vs STATI ARABI -MUSULMANI
Palestina riconosciuta come stato; e

Soluzione a due stati; e Comunità del Medio Oriente (MEC) con Israele e i 5 vicini arabi; confini 1967 revisionati; e

Org. Sicur. & Coop. West Asia

Coda che agita il cane:

Israele che muove a piacere USA;

AIPAC muove a piacere il Congress

Giudeo-cristianesimo anti-Islam.

Pericolo: estremo antisemit. USA

LIBIA
Auto-determinazione per parti, federalismo con democrazia
Continua anarchia

Illusione di stato unitario

SIRIA
Auto-determinazione per parti, federalismo con democrazia
All'attacco: risposta Org.Coop. Shanghai SCO)?

Siria spaccata, governo sulle parti

IRAQ
Auto-determinazione per parti, (con)federalismo con democrazia; comunità autonome curde
Solo ritiro, non ricostruzione, non compensazioni
IRAN
Riconciliazione per il (colpo di stato del) 1953,

zona denuclearizzata del MediOriente

Cooperazione per energie non-fossili

All'attacco: risposta SCO?

Niente armi nucleari per l'Iran

Controllo del petrolio iraniano?

PAKISTAN
Autonomia pashtun, via linea Durand, auto-determinazione in Kashmir con parti indiane-pakistane-kashmire
Costruzione di steccato Durand

Esecuzioni extragiudiziarie

Droni&norme d'uso (Std of Conduct Office*) Guerra clandestina

AFGHANISTAN
Una Comunità Centr-Asiatica;

Federazione, autonomie locali

Peacekeeping congiunto OIC-UNSC (Cons.Sicur.ONU)

Non-allineato, niente basi militari

Solo ritiro, non ricostruzione, non compensazioni;

mantenimento di truppe e basi militari

COREA
Trattato di pace con N-Corea

Normalizzazione USA-N.Corea

Corea come zona denuclearizzata

Marginalizzazione della N-Corea

Esercitazioni militari USA-S.Corea

Infrazione di accordi

CINA
Aprire dialogo d'alto livello;

mutuo apprendimento in economia;

diritti civili ed economici

Accerchiamento (sotto)marino e satellitare

[Pretese] "Riforme"= neoliberismo

solo diritti civili

GIAPPONE
Giappone in Comunità NE-Asiatica

Buoni rapporti con USA, APEC+ [Coop

Econ.Asia-Pacifico: 21 stati rivieraschi]

Uscita USA da Okinawa

Impedimento alla riconciliazione

Mantenimenento Giappone quale cliente

Sovvertimento Art. Costituz. 9

AFRICA
Accogliere [organiz. di] Unità Africana

Costruz. superstrada Est-W con Cina

AFRICOM [Comando Mil. x Africa]

Intervento militare

LATIN-AMERICA
Accogliere integrazione CELAC

Equità Latin/Anglo-America

Normalizzazione USA-Cuba

Intervento militare

Sostegno ai colpi di stato

Micro-gestione CIA

MONDO
Tutte le convenzioni sui diritti umani,

fra/oltre i confini statali

Auto-determinazione nazionale

Dialogo fra le civiltà

ONU più forte, con un Parlamento

Solo diritti civil-politici,

entro i confini statali

Modelli statuali unitari

Universalismo occidentale

Eccezionalismo USA
* Norme ignote/arbitrarie per l'uso militare di droni/aeromobili non identificabili (da parte dell'apposito Ufficio del Ministero della Difesa USA – e quindi riconducibili a responsabilità determinabili) – NdT
_____________________________________________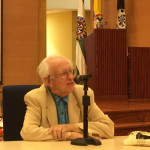 Johan Galtung, professore di studi sulla pace, Dr. hc mult, è il fondatore della Rete TRANSCEND per la Pace, Sviluppo e Ambiente e rettore della TRANSCEND Peace University-TPU. Prof. Galtung ha pubblicato 1.670 articoli e capitoli di libri, oltre 470 editoriali per TRANSCEND Media Service-TMS, e 167 libri su temi della pace e correlate, di cui 41 sono stati tradotti in 35 lingue, per un totale di 135 traduzioni di libri, tra cui 50 Years-100 Peace and Conflict Perspectives, 'pubblicati dalla TRANSCEND University Press-TUP.
Titolo originale: 15 Cases: Constructive vs Destructive U.S. Foreign Policies – TRANSCEND Media Service
Traduzione di Miki Lanza per il Centro Studi Sereno Regis
Go to Original – serenoregis.org
DISCLAIMER: The statements, views and opinions expressed in pieces republished here are solely those of the authors and do not necessarily represent those of TMS. In accordance with title 17 U.S.C. section 107, this material is distributed without profit to those who have expressed a prior interest in receiving the included information for research and educational purposes. TMS has no affiliation whatsoever with the originator of this article nor is TMS endorsed or sponsored by the originator. "GO TO ORIGINAL" links are provided as a convenience to our readers and allow for verification of authenticity. However, as originating pages are often updated by their originating host sites, the versions posted may not match the versions our readers view when clicking the "GO TO ORIGINAL" links. This site contains copyrighted material the use of which has not always been specifically authorized by the copyright owner. We are making such material available in our efforts to advance understanding of environmental, political, human rights, economic, democracy, scientific, and social justice issues, etc. We believe this constitutes a 'fair use' of any such copyrighted material as provided for in section 107 of the US Copyright Law. In accordance with Title 17 U.S.C. Section 107, the material on this site is distributed without profit to those who have expressed a prior interest in receiving the included information for research and educational purposes. For more information go to: http://www.law.cornell.edu/uscode/17/107.shtml. If you wish to use copyrighted material from this site for purposes of your own that go beyond 'fair use', you must obtain permission from the copyright owner.