(Italiano) Un mondo senza uccisioni del (l'Impero) USA?
ORIGINAL LANGUAGES, 12 Nov 2018
Johan Galtung | Centro Studi Sereno Regis – TRANSCEND Media Service
9 novembre 2018 – Ovviamente, non siamo ancora a quel punto. E può volerci un altro po': c'è molta resilienza in quella costruzione, e negli USA stessi.
Ma alcuni segni sono inequivocabili. Gli USA stanno come ritirandosi dal mondo – dall'Asia orientale, dall'Afghanistan, e da alcune parti dell'Asia occidentale – il "Medio Oriente" per come visto da Londra – e piantando le tende in Nord America; in quello che in questa rubrica si è per decenni chiamato MEXUSCAN, un acronimo neutro dei tre paesi da sud a nord.
Però Washington lo chiama UMC, ossia USA-Messico-Canada con sé per prima (ovviamente), poi seguono il Messico latino e il Canada anglico.  Non proprio a caso, "UMC" sta anche per US Marine Corps, il cui capo se n'è deliziato.
A parte questo, comunque: dal considerarsi in cima al mondo al vedersi in cima al solo Nord America c'è pur sempre una "contrazione" non da poco. Anche se gli USA si ritirano concentrandosi sul Nord America con la loro ben nota massima "nessuno sopra, nessuno neppure al fianco" intatta. Quindi incontestata America per Prima, ma fra 3 non più 193 stati. Contrazione, appunto.
Ciò che resta qua e là per il mondo è una certa formazione di forze locali presumibilmente disposte a combattere guerre USA, senza partecipazione di sue truppe. E "consiglieri" e "formatori"– non proprio la stessa cosa. E un'enorme quantità di materiale, armi e piattaforme; pronta ad accedere a un mercato degli armamenti più fiorente che mai.
Beh, unità USA ad alta mobilità avranno ancora per qualche tempo impatto come pura potenza d'intervento, e sua minaccia. E, seppure non più in gestione militare e politica del mondo intero ma di una sua modesta fetta, non hanno concorrente mondiale alla propria cultura in quanto cultura mondiale. Se la leadership USA fosse stata più culturale e meno militare-economica-politica, avrebbero celebrato di più la loro diffusione culturale globale e deplorato meno i propri deficit militari-economici-politici.
I circa 248 interventi militari USA da quello di Thomas Jefferson in Libia nel 1801 vengono giustificati negli USA in quanto procurano agli affari USA una portata globale nell'accesso a risorse e mercati. Il Messico e il Canada stanno ora provando che cosa questo comporti con il concentrarsi su di sé e qualche neo-associato NAFTA di molta dell'enorme potenza USA.
Tuttavia, c'è una valida alternativa aperta per Washington: gli USA stessi; come pure il Canada con enormi spazi aperti da colonizzare e sviluppare. Il nuovo limite dopo il ritiro dal mondo come insieme e la nuova attenzione al Nord America è il cielo ove si tratti di livello materiale di vita. Però, molti cittadini USA, forse i più, sembrano credere a un mantra chiave dei nostri tempi: "così davvero basta".
Non chiamare solo uno dei 35 stati del continente "America", e i suoi cittadini "Americani": seppur ben informato, Thomas Friedman ha difficultà a venirne fuori.  "USiani" sarebbe giusto ma brutto, quindi: "cittadini US".  Non d'America, bensì in America.
Con tutto ciò non si vuol negare che qualcuno dei ca. 248 interventi militari US possa aver fatto qualcosa di buono, ma negare che gli US fossero, siano e restino indispensabili nel farlo. L'ONU, un frutto di elaborazioni mentali US in buona parte, ormai quasi adulto col proprio cervello in un'Assemblea Generale con un voto per stato, potrebbe, può e potrà svolgere meglio i compiti indicati ai capitoli 6 e 7 senza una concorrenza US non richiesta – alla quale si è invece finora spesso ceduto.
In breve, anche se in future possono esserci casi malsani in cui un rapido intervento alquanto unilaterale US potrebbe aver funzionato meglio di quanto possa combinare l'Assemblea Generale ONU, l'affidarsi a 1 dei 193 stati è di per sé sintomo patologico: si chiama mon-archia; dittatura.
Inoltre, che liberazione per gli US condividere con altri la responsabilità della "stabilità" come la chiamano loro, anziché reggerla da soli! Ci saranno errori in futuro, come al presente e in passato, ma l'Assemblea Generale ONU è il posto dove discernere tali faccende, non Washington DC.
Un mondo senza uccisioni US sarebbe un grosso contributo a una pace negativa, al "mondo non omicida" di Glenn Paige; il suo paese, con o senza pena di morte, che smette di uccidere ovunque capiti. Sta arrivando. E in quanto a US e una pace positiva? Potrebbero meno uccisioni US contribuire anche a quello?  Anche ciò è in arrivo, come mutamento della mentalità US.
Recentemente si rilevano vari segni in tale direzione, come espressione del fatto che Washington ora veda i limiti alla "politica con mezzi militari". Ci sono suggerimenti dalla Casa Bianca tipo "far questo, far quello, per una pace con mezzi pacifici", da accogliere tutti. Sarebbe però ingenuo supporre che l'opzione militare non sia ancora sul tavolo US – Washington assicura ancor sempre al mondo che lo è.
Se quest'analisi è più o meno corretta, la pace è in procinto di avere un vettore piuttosto importante: gli US, con enormi risorse di pensiero, parola e azione. Il che influirà su altri, che saranno indotti ad accordare i propri strumenti ai temi della pace. Nel nostro mondo attuale multi-polare di coesistenza pacifica passiva, USA e Israele sono i due restanti stati belligeranti. Cambiando gli US cambierà pure Israele, da stato espansionista e colonialista in terre altrui "dal [Nilo] (in Africa) all'Eufrate", a stato membro di una Comunità West-Asiatica, una WAC. Gli US nel NAFTA, Israele nella WAC, tutt'e due per la pace —.
Fra gli altri pezzi grossi mondiali, si può sostenere che la UE sia già su questa linea, e così il  Commonwealth. E l'Unione Africana; e l'ELAC; e soprattutto la Shanghai Cooperation Organization (SCO) dal 2002, con l'India e il Pakistan una buona metà dell'umanità.
Può però la Cina recedere dalla sua attuale gara degli armamenti alla sua precedente strategia di pace Win-Win? Certamente, in effetti è già a tal punto, ma adesso con un sovrastrato molto convenzionale di gara per gli armamenti interstatale.
Con gli US che diventano un campione di pace, come in questo saggio non solo si spera ma si asserisce, gli US restano un faro per il mondo. Con luce verde, non più rossa.
________________________________________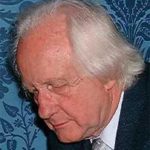 Johan Galtung, professore di studi sulla pace, Dr. hc mult, è il fondatore della Rete TRANSCEND per la Pace, Sviluppo e Ambiente e rettore della TRANSCEND Peace University-TPU. Prof. Galtung ha pubblicato 1.670 articoli e capitoli di libri, più di 500 editoriali per TRANSCEND Media Service-TMS, e 167 libri su temi della pace e correlate, di cui 41 sono stati tradotti in 35 lingue, per un totale di 135 traduzioni di libri, tra cui 50 Years-100 Peace and Conflict Perspectives, 'pubblicati dalla TRANSCEND University Press-TUP.
Titolo originale: A World without US (Empire) Killing? – TRANSCEND Media Service
Traduzione di Miki Lanza per il Centro Studi Sereno Regis
Go to Original – serenoregis.org
DISCLAIMER: The statements, views and opinions expressed in pieces republished here are solely those of the authors and do not necessarily represent those of TMS. In accordance with title 17 U.S.C. section 107, this material is distributed without profit to those who have expressed a prior interest in receiving the included information for research and educational purposes. TMS has no affiliation whatsoever with the originator of this article nor is TMS endorsed or sponsored by the originator. "GO TO ORIGINAL" links are provided as a convenience to our readers and allow for verification of authenticity. However, as originating pages are often updated by their originating host sites, the versions posted may not match the versions our readers view when clicking the "GO TO ORIGINAL" links. This site contains copyrighted material the use of which has not always been specifically authorized by the copyright owner. We are making such material available in our efforts to advance understanding of environmental, political, human rights, economic, democracy, scientific, and social justice issues, etc. We believe this constitutes a 'fair use' of any such copyrighted material as provided for in section 107 of the US Copyright Law. In accordance with Title 17 U.S.C. Section 107, the material on this site is distributed without profit to those who have expressed a prior interest in receiving the included information for research and educational purposes. For more information go to: http://www.law.cornell.edu/uscode/17/107.shtml. If you wish to use copyrighted material from this site for purposes of your own that go beyond 'fair use', you must obtain permission from the copyright owner.