Health and Development in Norway — A New Old Book from TRANSCEND University Press
TRANSCEND News, 4 Mar 2019
TRANSCEND University Press - TRANSCEND Media Service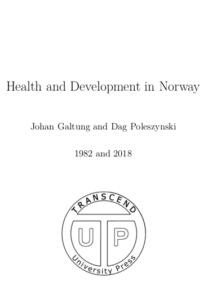 With great pleasure TRANSCEND University Press (TUP) publishes a new book which is both the most modern and the oldest book from TUP as of today: Health and Development in Norway by Johan Galtung and Dag Viljen Poleszynski is the first ebook published by TUP and based on an unpublished manuscript from 1982. Most of the text has been reformatted and the book is now available for free in modern ebook formats.
As a service to TMS readers, we include the new and the old preface here, and direct download links to the whole book. Enjoy the free time travel and leave your comment below!
Preface 2018
The manuscript of this book was completed during the summer of 1986, but for various reasons was never published. During the fall of 2017 the authors met in Spain to discuss the possibility of completing the project. We had the choice either of updating the manuscript or to publish it as completed at the time. We found the latter solution preferable, as we felt that the general principles delineated in our original manuscript still apply.
In order to speed up the publication, as well as to keep the cost down, the manuscript has been published as an e-book, which may be downloaded for free from TRANSCEND University Press.
Since many years have passed since our original work was completed, we have added a Postscript where we make some reflections on the general model for health and development delineated in Chapter 1, as well as a comment on what has happened in Norway during the past 30+ years, based on Chapter 2: A Case study of Norway. We encourage the reader to save this part and read Chapter 1 and Chapter 2 first, making their own reflections, comparing these with the conclusions there presented.
We are grateful for the help of Malvin Gattinger, the TRANSCEND webmaster and Galtung´s close collaborator, without whom this manuscript might not have been published as an e-book
December 2018
Alfaz del Pi (Spain) &  Jar (Norway)
Johan Galtung & Dag Viljen Poleszynski
Preface 1982
We live in an age dominated by economistic thinking. Goals, processes and indicators of development tend to be seen in economic terms. While not discounting the significance of production and distribution, development could also be seen in terms of the impact of consumption, in a broad sense, on human health. And that would mean health as a goal in itself, not health as a possible condition for more production. It would have profound impacts on both theory and practice of development, as seen by the many countries that are rich but have large pockets of ill health, and the poor countries that are doing relatively well in health terms.
It can be argued that Norway was one of those poor countries, able to raise the health standards quite quickly. Norway is now a rich country, with new health problems shared by a number of industrialized countries. Our study is an effort to explore this career pattern of a country, with the hope that there might be something to learn, both positively and negatively, for other countries.
In the study we have been greatly aided by discussions with an advisory committee chaired by the Norwegian Director of Health, Dr. Torbjørn Mork (1928-1992). We would also like to express our thanks to Dr. Aleya Hammad of the World Health Organization and participants in the Workshop of Intersectoral Action for Health, Colombo, Sri Lanka, 1981. The responsibility for the presentation and for the conclusions drawn, however, rests with the authors.
May 1982
Genève (Switzerland) & Oslo (Norway)
Johan Galtung & Dag Viljen Poleszynski
Free Download
Choose a format to download this ebook for free:
If you liked this ebook and want to support TRANSCEND University Press, please consider buying a book at transcend.org/tup. Thank you!
__________________________________________________
About the Authors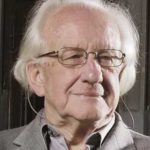 Johan Galtung, a professor of peace studies, dr hc mult, is founder of TRANSCEND International and rector of TRANSCEND Peace University. He was awarded among others the 1987 High Livelihood Award, known as the Alternative Nobel Peace Prize. Galtung has mediated in over 150 conflicts in more than 150 countries, and written more than 170 books on peace and related issues, 96 as the sole author. More than 40 have been translated to other languages, including 50 Years-100 Peace and Conflict Perspectives published by TRANSCEND University Press. Transcend and Transform was translated to 25 languages. He has published more than 1700 articles and book chapters and over 500 Editorials for TRANSCEND Media Service. More information about Prof. Galtung and all of his publications can be found at transcend.org/galtung.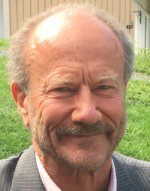 Dag Viljen Poleszynski is a member of the TRANSCEND Network for Peace Development Environment. He has a Master´s Degree in nutritional physiology at the University of Oslo, anda Ph.D. on medical sociology at the University of Tromsø. Since 1987 he has worked as an independent research and lecturer after having worked as a research assistant to Johan Galtung at The International Peace Research Institute of Oslo (1974–1978) and as a research in the Tokyo-based United Nations University project "Goals, Processes and Indicators of Development" led by Galtung in 1979–1982, where he coordinated working groups on energy and nutrition. Poleszynski has authored/co-authored 49 books in four languages and published about 1400 popular science articles and 80 research articles, and been on the editorial board of several journals.
Tags:
Books
,
Development
,
Health
,
Norway
This article originally appeared on Transcend Media Service (TMS) on 4 Mar 2019.
Anticopyright: Editorials and articles originated on TMS may be freely reprinted, disseminated, translated and used as background material, provided an acknowledgement and link to the source, TMS: Health and Development in Norway — A New Old Book from TRANSCEND University Press, is included. Thank you.
If you enjoyed this article, please donate to TMS to join the growing list of TMS Supporters.


This work is licensed under a CC BY-NC 4.0 License.