Manning, Assange and the Use of Solitary Confinement
TRANSCEND MEMBERS, 15 Apr 2019
Dr. Emanuel E. Garcia – TRANSCEND Media Service
9 Apr 2019 – Chelsea Manning is, I understand, in solitary confinement, after her recent refusal to testify to a grand jury.  Julian Assange has for years been holed up in the Ecuadoran embassy in London and for the past year has been prevented access to the internet and nearly all visitations, in what amounts to 'near total isolation'.
I will not address what I believe to be the horrifically gross injustices of incarceration here, but will instead direct my focus on that extra twist of the knife.  It is not enough to have deprived these two individuals of their liberties. No: the all-powerful State must also inflict a torture upon them while they are incarcerated.  To say that insult has piled onto injury would itself be insulting because it is far more: it is heinous, despicable, cruel and totally unwarranted.
I was about to describe them as heroic, but heroism is not the point either: it is estimated that eighty to a hundred thousand prisoners are held in solitary confinement in the United States.
When indeed is solitary confinement ever warranted?  Almost never.  Is there, or has there ever been, any individual who is so dangerous as to warrant further and ongoing confinement in a prison that has already stripped away  from him or her clothing, implements and anything approaching the functionality of an actual weapon? Yes, but very rarely, very exceptionally.  Depriving a person of the society of others – if desirable to them – is second only to capital punishment.
In psychiatric hospitals there are rooms used for secluding patients who are in the throes of an agitation so severe that they may indeed present a danger to staff and/or themselves.  As a psychiatrist I saw first-hand that seclusion was unnecessary in all but a very small minority of instances, and then only for a very brief period of time.  In fact, I know that it is possible to eliminate seclusion altogether, through a combination of skilled nursing and medical staff, deft clinical treatment and appropriately constructed facilities.
Chelsea Manning courageously exposed war crimes. Julian Assange published her findings and many others that reveal the fetid and rank underbelly of Power and its lawless disregard for truth or human life. Their imprisonment is criminal, but their unnecessary isolation in their respective prisons is sadistic, cruel and deplorable. It is a peculiarly atrocious form of torture. In a truly civilised society, this should be wholly unacceptable.
______________________________________________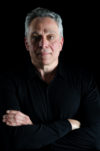 Dr. Emanuel E. Garcia is a member of the TRANSCEND Network for Peace Development Environment, an American poet, novelist and physician who now resides in New Zealand. He may be contacted at emanuelegarcia@gmail.com.
Tags:
Activism
,
Assange
,
Big Brother
,
Democracy
,
Journalism
,
Media
,
Military
,
NATO
,
Nonviolence
,
Surveillance
,
UK
,
USA
,
Violence
,
War
,
Whistleblowing
,
WikiLeaks
This article originally appeared on Transcend Media Service (TMS) on 15 Apr 2019.
Anticopyright: Editorials and articles originated on TMS may be freely reprinted, disseminated, translated and used as background material, provided an acknowledgement and link to the source, TMS: Manning, Assange and the Use of Solitary Confinement, is included. Thank you.
If you enjoyed this article, please donate to TMS to join the growing list of TMS Supporters.


This work is licensed under a CC BY-NC 4.0 License.
2 Responses to "Manning, Assange and the Use of Solitary Confinement"