(Italiano) Anna Bravo, storica del sangue risparmiato
ORIGINAL LANGUAGES, 16 Dec 2019
Enrico Peyretti – TRANSCEND Media Service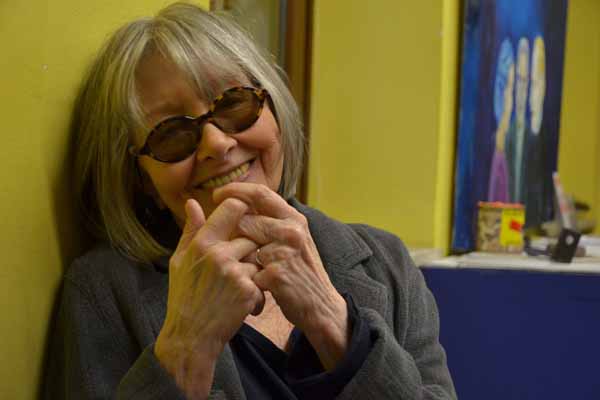 Anna Bravo
9 Dicembre 2019 – Nel rimpiangere di vivo cuore Anna Bravo, morta improvvisamente l'8 dicembre, trovo una delle sue parole che riassume bene la sua passione e la sua intelligente ricerca storica delle azioni di vita invece che di morte organizzata dalla guerra: «È un'idea malsana che quando c'è guerra c'è storia, quando c'è pace no. Il sangue risparmiato fa storia come il sangue versato» (p. 14 e 17 di La conta dei salvati).
Anna è la benemerita storica torinese che ha scritto sulla Resistenza, sulle donne, sul Sessantotto, valorizzando l'altra faccia della storia, quella più umana, più promettente . Chi non letto e amato i suoi libri, li cerchi, e troverà lo sguardo "diverso" che occorre sempre per aprire vie nuove rispetto alla passiva registrazione dei fatti che si impongono con clamore o violenza.
Cinque giorni prima di morire, come nessuno avrebbe immaginato, al convegno internazionale "Gandhi after Gandhi", nel CLE, era stanca ma sempre gioiosa di lavorare con gli amici. Per fortuna, ho preso qualche scarno appunto dal suo intervento. Li riporto qui come mi è possibile.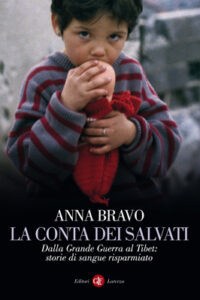 Gandhi appartiene alla biopolitica, alla politica per la vita. L'ingiustizia genera nelle vittime avvilimento, senso di inferiorità. Gandhi ha trasmesso fierezza umana, per esempio vestendo come il più povero del suo popolo, e questo anche davanti all'impero. Sul piano simbolico questa è un'azione di vera forza.
Ogni imperialismo induce ad opporsi con gli stessi suoi metodi, violenti. Nell'inventare forti modi alternativi, sempre con aderenza precisa ai casi concreti, Gandhi ha saputo comunicare perfettamente con la gente semplice, facendo educazione e non demagogia: questa è capacità rara nelle guide politiche.
Nelle lotte nonviolente che ha guidato – p. es. in difesa dei contadini, dei coltivatori di indaco, danneggiati dalla produzione inglese – Gandhi ha saputo agire con la capacità di attendere il momento giusto, preparando con cura l'azione, senza esporre il popolo a gravi pericoli, senza umiliare la controparte, e non volendo stravincere.
La cultura torinese e il più ampio movimento per la pace giusta e nonviolenta, per la cittadinanza inclusiva e paritaria, per la memoria della storia più umana, deve tanta gratitudine ad Anna Bravo.
https://it.wikipedia.org/wiki/Anna_Bravo
__________________________________________

Enrico Peyretti è membro della Rete TRANSCEND per la Pace, Sviluppo e Ambiente.
Tags:
Centro Studi Sereno Regis
,
Obituary
This article originally appeared on Transcend Media Service (TMS) on 16 Dec 2019.
Anticopyright: Editorials and articles originated on TMS may be freely reprinted, disseminated, translated and used as background material, provided an acknowledgement and link to the source, TMS: (Italiano) Anna Bravo, storica del sangue risparmiato, is included. Thank you.
If you enjoyed this article, please donate to TMS to join the growing list of TMS Supporters.


This work is licensed under a CC BY-NC 4.0 License.