Nomination for Nobel Peace Prize 2020 Deadline: 31 Jan
NOBEL LAUREATES, 16 Dec 2019
Fredrik S. Heffermehl | Nobel Peace Prize Watch – TRANSCEND Media Service
Please Nominate for the 2020 Nobel Peace Prize
The Nobel Peace Prize Watch – wishing the prize to confer the greatest benefit on mankind (Nobel´s own words) – offers advice and help to get the best candidates nominated and each year submits a screening of all known and qualified candidates to the Norwegian Nobel Committee. It is true that many activities are helpful to creating peace but not true that the Norwegian politicians entrusted with the selection are free to reward anyone and anything good and kind with the prize.
The Nobel purpose – as described in his testament – was to promote a political idea, a road to peace. In my new book, now ready for publication and translations (please contact me if you are a publisher or know one), this interpretation of Nobel´s purpose is underpinned by a wealth of new evidence and illustrated by an unprecedented line-up of one hundred years of the visionary peacemakers who were cheated of their prizes – based on access to the internal archives of the Norwegian award committee.
Nobel intended to help grassroots seeking peace by co-operation and disarmament in a global peace order. His trustees have a legal obligation to honor this kind of peace work. The 2019 prize celebrated great local peace work. Other prizes, for improving the climate, human rights, democracy, the plight of women, children, ending racism or sexism, alleviating poverty … all of them are fine peace prizes. But Nobel trumps the Norwegians, he attacked war at its roots. A global solution, an accord on general, and complete disarmament (as in NPT Art. VI) would end enormous suffering, free astronomic funds, rescue precious resources, in short, improve security and prosperity for people everywhere, every year. Prizes misusing Nobel´s name, spread in all directions, will never give substantial change, never "confer the greatest benefit on humankind", the overarching purpose that Nobel wrote in his will.
The Nobel Peace Prize Watch list has, since 2015, shown the type of nominations that are qualified to win, see: http://nobelwill.org/index.html?tab=9.
Please act on our information, share, comment, reprint in your newsletters; make a nomination and/or encourage others to do so. Also, parliamentarians or professors qualified to nominate please help us by offers to take on and sign nominations that the NPPW have found it desirable to see properly entered – by Jan. 31.
********************
 "If weapons had been the solution we would have had peace long ago."
Trusting simple logic, the world is heading in the wrong direction, not for peace, not for security. Nobel saw this when in 1895 he established his peace prize for global abolition of military forces. In this way Nobel attacked the problem of war at its roots, but unfortunately he entrusted a decisive role in the selection of winners to Stortinget, the Parliament of Norway. For decades any good person, cause of action has had a chance to win in what has become the Norwegian peace prize lottery in Nobel´s name. The Norwegian take-over culminated last year when Parliament rejected a proposal to make knowledge of, and loyalty to, Nobel´s idea of peace by global co-operation and disarmament a condition for being eligible to the Nobel committee. The proposal got only two – of 169 – votes.
Fortunately Nobel is back. The Norwegian Nobel Committee, responding to years of criticism and political pressure from the Nobel Peace Prize Watch, now frequently mentions Alfred Nobel, his testament and his antimilitarist vision. The prize for ICAN in 2017 promoted nuclear disarmament. The 2018 award for Mukwege and Murad condemned sexual assault as a cruel and unacceptable weapon (but the committee has yet to denounce in clear terms the reliance on security by military weapons and the institution of the war itself).
You too can support global peace. We suggest that for 2020 you consider nominating a qualified candidate, one within Nobel´s idea of peace by co-operation, reforming the norms of international conduct, demilitarization, a collective security system. Parliamentarians and professors (in certain fields) anywhere in the world belong to the groups entitled to make Nobel nominations. If you do not have nomination rights you may ask someone who has.
Nobel Peace Prize Watch is assisting by nominating qualified candidates and pushing a most reluctant Nobel Committee to pick winners that meet Nobel´s intention, the contemporary ideas of "creating the brotherhood of nations", a global co-operation on the abolition of arms and military forces. For examples illustrating who are the worthy winners in today´s world, see our screened list at nobelwill.org, ("Candidates 2018"). Like Nobel we see global disarmament as the road to prosperity and security for everyone on the planet.
The Nobel idea of peace today looks unrealistic and strange to many. Few seem able to imagine, and much less to dream of, a world without arms and militarism, and yet it still is the task – as a binding legal obligation – of the Norwegian awarders to try to raise support for Nobel´s idea of a new, co-operative global system. In the age of the atomic bomb time seems overripe to seriously consider Nobel´s idea of co-operation on global disarmament.
Practical: The nomination letter must be sent by January 31 each year to: the Norwegian Nobel Committee postmaster@nobel.no, by someone qualified to nominate (parliamentarians, professors in certain fields, earlier laureates etc.). The farewell to Nobel´s testament has been concealed behind strict secrecy rules. Believing transparency will help keep the committee straight, Nobel Peace Prize Watch has, since 2015, published all known nominations we we found in compliance, on http://nobelwill.org/index.html?tab=8. Please send your nomination in ORIGINAL to postmaster@nobel.no, and – if you think it complies with Nobel´s purpose – a COPY to: nominations@nobelwill.org for our evaluation and possible publication.
NOBEL PEACE PRIZE WATCH / http://www.nobelwill.org

Tomas Magnusson (gosta.tomas@gmail.com, +46 70 829 3197)
____________________________________________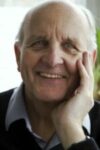 Fredrik S. Heffermehl, cand. jur, LLM NYU, is a member of the TRANSCEND Network and ex-Vice President of the International Peace Bureau. He is the author of The Nobel Peace Prize, What Nobel Really Wanted (Praeger, 2010 – expanded versions in Chinese, Swedish, Finnish, Spanish and [2014] Russian). fredpax@online.no – http://www.nobelwill.org.
Tags:
Nobel Peace Prize
This article originally appeared on Transcend Media Service (TMS) on 16 Dec 2019.
Anticopyright: Editorials and articles originated on TMS may be freely reprinted, disseminated, translated and used as background material, provided an acknowledgement and link to the source, TMS: Nomination for Nobel Peace Prize 2020 Deadline: 31 Jan, is included. Thank you.
If you enjoyed this article, please donate to TMS to join the growing list of TMS Supporters.


This work is licensed under a CC BY-NC 4.0 License.