BJP Government Catch (BGC)
TRANSCEND MEMBERS, 3 Feb 2020
S. P. Udayakumaran, Ph.D. – TRANSCEND Media Service
On the 72nd Martyrs' Day at the Gandhi Mandapam in Kanyakumari, India
30 Jan 2020 – When Atal Behari Vajpayee formed the BJP-led NDA government in March 1998, I proposed to set up a "BJP Government Watch" to keep an eye on the commissions and omissions of that government (March 19, 1998 – May 22, 2004). Several top journalists, scholars and activists in India supported the idea, and we set up a specialized website under the same name. We analyzed the policies, plans, programs and projects of the Vajpayee regime, wrote articles, issued occasional alerts and carried out several related activities to "watch" them.
'To watch,' as we all know, is a surveillance activity, a preventive measure that we undertake before or even as a thief or criminal creeps in. The present BJP dispensation under Narendra Modi and Amit Sha has been here for almost six years and is poised to be here legally at least for the next four years. So setting up a "BJP Government Watch" at this juncture would be a redundant activity. Once a thief or criminal has crept in, we try not only to watch, but also to catch. So I propose setting up a "BJP Government Catch" now.
[I] We need to think about how we catch a criminal at the crime scene. We can identify a few concrete steps:
[1] Raise an Alarm
Once we spot a thief/criminal in our home/property/locality, we shout and scream and raise an alarm. This is a spontaneous response to the breach, intrusion, and violation of the norms and values of the society.
[2] Get People's Attention
As we create a ruckus, we try to bring people's attention to the crime and to the criminal. The more people know the occurrence, the better for us! It increases the criminal's vulnerability and brings more strength and power to us.
[3] Gather as Many People as Possible
We should not discriminate on who should or should not join the manhunt. This is not the time for such exclusion and everyone counts in this activity. In fact, no consideration should be given to any divisive criterion such as caste, religion, gender, generation, race, class, language etc. in this operation. Ours should be a collective effort and we must include all the others in the operation.
[4] Make Aggressive and Calculated Moves
Our sole aim is to corner, isolate, expose and catch the criminal without using any violence or breaching any law of the land and to hand him over to the authorities.  What we do should be perfectly legal and the 'catchers' cannot deliver judgment or grant punishment. We should not take the law into our hands and mob-lynch the criminal.
[5] Take Self-Defense Measures
The criminal, however, would try to escape by engaging in any means necessary and possible including intimidation, aggression and even physical violence. We must be prepared to face any such eventuality through pacifist measures and nonviolence.
[6] Hand over the Culprit to the Authorities
Once we get hold of the criminal, we hand him over to proper authorities and let the legal processes and established procedures to take place. There are specific agencies such as police, courts and prison in a national society to deal with the criminal and his crime.
[7] Plan Follow-Up Activities
Catching is only the first step and there are so many stages afterwards to make the 'catch' operation complete and meaningful. We should not be contended with the fact that we have caught and surrendered the criminal.
[II] Aspects of the 'BJP Government Catch' (BGC)
So the "Seven C's Formula" in this 'catch' operation would contain the following steps:
Cry—Call–Convene–Corner–Confront—Cede—Continue!
Cry: There was a time when people, media and even many political parties and leaders would shy from looking at the Modi regime critically. They hardly uttered the word 'Fascist' or 'Fascism' to describe his government and its policies and programs. But now most Indians cry these words and we are being heard more clearly and widely not just in India but all over the world. We have raised an alarm rather effectively!
Call: We should talk about the crime and the criminal as much as we can and as widely as we can. We have to spread the news in our neighborhood and other neighborhoods as well. We take the news to the Press and spread the news far and wide. Exposing and awareness-raising are the cornerstones of any 'catch operation.' We need to keep the crowd with us pointing out the crime and the criminal's self-interests! Not to get violent but to focus on exposing the criminal and the crime, and to set the due process in.
The Citizenship Amendment Act (CAA) 2019, the National Population Register (NPR), and the National Register of Citizens (NRC) debates and discussions have helped us achieve this. Almost 99 percent of the minorities in the country today are aware of this issue although many may not know about the intricacies and complexities. The majority community is also rather well informed and most of them are not in favor of this nonsense. There are articles and commentaries on the print media and social media every single day and there are rallies, protests and agitations all over the country. We have indeed caught people's attention quite significantly!
Convene: We need to give up our internal squabbles, partisan agenda, parochial issues, divisions and bring everyone together with the singular agenda: catch the criminal and stop the crime! Coordination, cooperation co-execution are the hallmarks here. Create contacts and networks locally, nationally and internationally. The students and the youth of the country are out on the national streets all together ignoring all the differences and diversities. Not just the Muslims of India but all the other communities are waging the anti-CAA/NPR/NRC struggle together all over India. We have indeed gathered as many people as possible.
Corner: We have put the 'culprit' on a defensive position already. That's why he brings in the 'religious persecution' argument, ropes in Mahatma Gandhi's name, plays the Dalit card and says all kinds of lies about NRC, detention center scheme etc. The Modi-Sha regime stands isolated not only in the Indian political realm but also in the global political arena.  The Indian civil society has indeed managed to make them feel vulnerable and we have cornered them rather effectively. Dialogue may not be possible or very effective in this kind of situation where the catchers try to 'corner' and the culprit feels 'cornered.' What is significant and remarkable here is that the Modi-Sha regime is cornered unlike in the previous occasions such as the Muthalak, the Kashmir special status abrogation, and the Babri Masjid judgment issues.
Confront: You may see that all of the action is on our side; it's a very active struggle. The cornered criminal would create a ruckus to intimidate us and not to let us get close to him. He may use scare tactics, shout names, tell lies, and distract us. The ruling dispensation is doing all it can such as killing people, engaging rowdy elements, foisting false cases, arresting protesters, silencing the critics, scare-mongering etc.
WE STAND NOW in this 'Corner' and 'Confront' domains' intersection. If we don't catch the criminal now, things may indeed get out of hand.
Cede: Although we do have global 'authorities' such as the UN and its Specialized Agencies, the ICJ etc., they do not really have any legal binding on the national societies. So our 'authority' here should be the people: both the national and the global civil societies.
Continue: Now that the criminal is familiar with the locality, the crime feasibility, escape route etc., he will become bolder and make bigger attempts. So we need to follow up the 'case,' take it to its logical end, make sure the criminal gets punished and we get justice.
[III] Concrete Action Plan:
Since everybody's work is nobody's work, we need a specific group to do this BGC task. So the BGC must be a group of committed scholars, thinkers, historians, writers, journalists, artists, activists, politicians and others in India.
Catching is a collective exercise. We need to be democratic, secular and progressive in our thinking and actions.
Only the watchful can catch and hence the catchers must be good watchers. As we continue to watch for more crimes and criminals, we need to focus now on catching those who we corner and confront. And that is not a passive, pacifist exercise but an active and engaging one. The BGC must work continuously and engage the civil society, the mainstream media and the international community. We must develop a website, a WhatsApp group and other such portals and hold periodic press meets, seminars etc.
Just as the same 'watch technology' such as CCTV, footprints, spyware etc. is also used as the 'catch technology,' BGC can also use speaking, writing, recording, communicating, listening, reflecting, reproducing and understanding for our 'watch and catch' operations.
We must keep talking about the crime, viz. what happened, who did it, how did they do it and how it was foiled. We ought to expose the criminal and spread awareness to stop further attempts and make appropriate changes as preventative measures.
 We must write as much as we can to expose the crimes and the criminals constantly. We do not issue 'alerts' this time but 'exposés' detailing the what's, the who's and the how's etc. And we need to talk about a whole range of issues, viz. from the Constitution to EVMs and electoral reforms.
 Most of the above things are already happening on the social media and on the streets and roads of the country. But the task of the BGC is to consolidate them, concretize them, conscientize the public, and consequentialize the national political life.
We have to collect documents, evidences, records and proofs of the crimes that are going on right in front of our eyes. We need to gather details of the various actors and factors that aid and assist the current criminals in all different ways.
Watching and catching are complementary activities and the credentials and the credibility of those who watch and catch are very important factors. And that is why you are being approached with this plan. Please send me your comments, suggestions, criticisms, and most importantly, your willingness to work with the BGC group.
_________________________________________________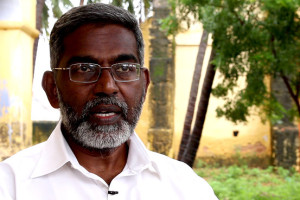 S.P. Udayakumar, Ph.D. – Tamil Nadu, India (spudayakumar@gmail.com):
* SACCER-South Asian Community Center for Education and Research (promoting life-long, life-wide and life-deep education)
* TRANSCEND Network, South Asia Convener (TSA) (For Rethinking South Asia)
* People's Movement Against Nuclear Energy (PMANE)
* National Alliance of Anti-nuclear Movements (NAAM) (For a Nuclear-Free India that has No Deals, No Mines, No Reactors, No Dumps, and No Bombs)
Tags:
Activism
,
BJP
,
BRICS
,
Democracy
,
Geopolitics
,
Human Rights
,
India
,
Narendra Modi
,
Politics
,
Power
This article originally appeared on Transcend Media Service (TMS) on 3 Feb 2020.
Anticopyright: Editorials and articles originated on TMS may be freely reprinted, disseminated, translated and used as background material, provided an acknowledgement and link to the source, TMS: BJP Government Catch (BGC), is included. Thank you.
If you enjoyed this article, please donate to TMS to join the growing list of TMS Supporters.


This work is licensed under a CC BY-NC 4.0 License.