May Day Message
TRANSCEND MEMBERS, 4 May 2020
Prof. Vandana Shiva | Navdanya International – TRANSCEND Media Service
1 May 2020 – We are witnessing 3 pandemics simultaneously.
The first is the Corona Pandemic.
The second is the Hunger Pandemic.
The third is Pandemic of Destruction of Livelihoods.
The Corona pandemic has infected 3.19M and killed 228,000.
The World Food Programme has warned the world community of the looming "hunger pandemic," which has the potential to engulf over a quarter of a billion people whose lives and livelihoods will be plunged into immediate danger. According to the world food programme more than a million people who are on the verge of starvation,and 300,000 could starve to death every single day for the next three months.[1] [2]
There is also a pandemic of loss of livelihoods. According to the ILO "as a result of the economic crisis created by the pandemic, almost 1.6 billion informal economy workers (representing the most vulnerable in the labour market), out of a worldwide total of two billion and a global workforce of 3.3 billion, have suffered massive damage to their capacity to earn a living. This is due to lockdown measures and/or because they work in the hardest-hit sectors."  As pointed by Guy Ryder, ILO Director-General:
"For millions of workers, no income means no food, no security and no future. […] As the pandemic and the jobs crisis evolve, the need to protect the most vulnerable becomes even more urgent."[3]
All three pandemics have their roots in an economic model based on profits, greed and extractivism, which has accelerated ecological destruction, aggravated loss of livelihoods, increased economic inequality, and polarised and divided society into the 1% and 99%.
On this May Day in times of the Corona Crisis let us imagine and create new economies based on Earth Democracy and economic democracy to protect the earth and humanity. Let us address all three crisis through democratic participation and solidarity. Through compassion let us ensure no one goes hungry. Through solidarity and democracy let us participate in shaping future economies to ensure no hands are without work, no person is without a voice.
The multiple crises is a wake up call that the economy run by the 1% is not working for people and nature. The 1 % is talking of  99% being "useless people" in their idea of the future based on digital agriculture and farming without farmers, automated factories and production without workers. We have an obligation to create economies that do not destroy nature, do not destroy livelihoods and the rights of workers, economies that  do not destroy our health by spreading disease and pandemics, do not destroy livelihoods and the freedom, dignity and right to work, and do not create hunger.
Let us create #ZeroHunger economies by protecting livelihoods of small farmers who provide 80% of the food. Let us shift to Poison Free organic farming to protect human health and biodiversity. Let us create local circular solidarity economies that support livelihoods of hawkers and small retailers, create community while reducing the ecological footprint.
Post COVID-19, let us regenerate the economy with the consciousness all lives are equal, that we are part of the Earth, we are ecological, biological beings, working is our right and is at the heart of being human, and care for the Earth and each other is the most important work. There are no disposable or useless people. We are One Humanity on One Planet. Autonomy, meaning, dignity, work, freedom, democracy are our birthright.
NOTES:
[1] https://www.washingtonpost.com/opinions/2020/04/22/covid-19-could-detonate-hunger-pandemic-with-millions-risk-world-must-act/
[2] https://insight.wfp.org/covid-19-will-almost-double-people-in-acute-hunger-by-end-of-2020-59df0c4a8072
[3] https://www.ilo.org/global/about-the-ilo/newsroom/news/WCMS_743036/lang–en/index.htm
_______________________________________________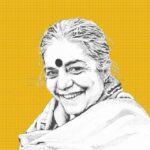 TRANSCEND Member Prof. Vandana Shiva is a physicist, ecofeminist, philosopher, activist, and author of more than 20 books and 500 papers. She is the founder of the Research Foundation for Science, Technology and Ecology, and has campaigned for biodiversity, conservation and farmers' rights, winning the Right Livelihood Award [Alternative Nobel Prize] in 1993. She is executive director of the Navdanya Trust.

Navdanya and the Navdanya movement were created by Dr. Vandana Shiva 30 years ago in India to defend Seed and Food sovereignty and small farmers around the world. Navdanya pioneered the movement of seed saving and seed freedom, which began in response to the crisis of erosion of agricultural biodiversity and introduction of GMOs and patents on seeds through intellectual property rights (IPRs) and so-called 'free trade' agreements. It has long fought against biopiracy, the patenting of indigenous knowledge by self-interested multinational corporations and won cases related to Neem, basmati rice and wheat in India. Navdanya promotes a new agricultural and economic paradigm, a culture of food for health, where ecological responsibility and economic justice replace the present greed, consumerism and competition which have become dominant in society. It aims at regaining the common good as a foundation for a renewed sense of community, solidarity and culture of peace. We strive to achieve these goals through the conservation, renewal and rejuvenation of the gifts of biodiversity we have received from nature and our ancestors, and to defend these gifts as commons. More…
Tags:
Agriculture
,
COVID-19
,
Coronavirus
,
Earth
,
Economics
,
Economy
,
Environment
,
Finance
,
Human Needs
,
Human Rights
,
Nature
,
Nature's Rights
,
Pandemic
,
Work
This article originally appeared on Transcend Media Service (TMS) on 4 May 2020.
Anticopyright: Editorials and articles originated on TMS may be freely reprinted, disseminated, translated and used as background material, provided an acknowledgement and link to the source, TMS: May Day Message, is included. Thank you.
If you enjoyed this article, please donate to TMS to join the growing list of TMS Supporters.


This work is licensed under a CC BY-NC 4.0 License.