(Italiano) Memorie di sogni passati: Hawaii come "Ginevra del Pacifico"
ORIGINAL LANGUAGES, 26 Oct 2020
Anthony Marsella | Centro Studi Sereno Regis – TRANSCEND Media Service
24 ottobre 2020 – Buon compleanno, Johan Galtung! Passeranno gli anni, ma non la tua eredità come voce per la pace e la giustizia! Le orme dei tuoi giorni alle Hawaii restano.
Riunioni di leader di pace, gente di pace, e hawaiiani nativi
22 Ottobre 2020 – Rievoco quei giorni inebrianti alle Hawaii, quando pochi si ergevano contro un formidabile nemico di forze di governo, militari e commerciali in cerca di controllare le terre sacre delle Hawaii, di insudiciarli e macchiarli con un appellativo di guerra, di maltrattarli usando pratiche di bombardamento e addestramento all'assalto. I nemici erano dimentichi della volontà del popolo Nativo delle Hawaii, e di quelli che immaginavano delle Hawaii differenti, una terra consacrata di pace. Fatemelo ricordare a voi, Johan, Glenn, e a dozzine di altri di quei tempi.
Le Hawaii sono un dono degli dei, sacre per molti aspetti; la loro bellezza e grandezza, innegabili. Mark Twain, nelle sue prime visite alle Hawaii, descrisse la sua esperienza in questi termini:
Attivisti e promotori hawaiiani nativi parlavano del loro duraturo impegno per riportare pace e giustizia alla terra delle Hawaii.
Il nemico ha vinto! Almeno per ora, le Hawaii restano un bastione militare, la terza maggior base militare negli Stati Uniti; una fortezza di potere tecnologico capace di decimare qualunque nemico. Edifici, impianti e programmi alle Hawaii sono nominati in onore di potenti figure governative e civiche che hanno cristallizzato il fato delle Hawaii come "Stato della Guerra" per conto dei propri interessi, e dei favori di un potente apparato militare, preoccupato di proteggere la "sicurezza nazionale".
Oggi, le Hawaii si profilano come bersaglio di un attacco nucleare, come evidenziato dalla recente offerta governativa a tutti i cittadini di consulenza per sopravvivere a un attacco nucleare. Gli studenti che si nascondono sotto i banchi fan tanto anni 1950! La sicurezza proviene dalla pace, non dalla guerra!  Un'identità scelta come "Stato di Pace", "Centro per l'Astinenza globale dall'Uccisione", "Ginevra del Pacifico", non è forse un mantello protettivo preferibile per lo Stato di Hawaii? Questo è un paradosso del nostro tempo: mentre si cerca potere militare illimitato all'inseguimento dell'impero, incombe minacciosa la distruzione globale come conseguenza tragica.
Ricordando tempi passati…
Ora è consolante rievocare quei giorni inebrianti fra il 1986 e il 1992, allorché fiorirono dozzine d'idee che costruivano nuove visioni e futuri per le Hawaii, per poi essere solo gettate da parte e negate. C'erano quelli che immaginavano le Hawaii come la "Ginevra del Pacifico", una risorsa internazionale, un modello, e rifugio per nutrire la pace come etica ed ethos globale. Fu un periodo speciale, quando persone, idee e speranze convergevano, risultando in nuove Hawaii.
Ricordo, le idee e gli eventi che si susseguivano, stimolandosi a vicenda, creando per un breve sfolgorante momento una cascata di speranze di pace – qualcuno li chiamò giorni di Camelot.
Ricordo conversazioni con Johan Galtung, Glenn Page, David Chapel (studi buddhisti), Haunani Kay Trask, Lilikal? K. Kame'eleihiwa, Kekuni Blaisdell, Majid Tehranian, Antonio C. S. Rosa, un energico corpo docente idealistico, e una ventina di visitatori bramosi di condividere e raggogliere  idee con cui tornarsene a casa.
Eravamo spinti dalle visioni di quanto era possibile prima che fossero frantumate, oppresse e negate da chi cercava potere, posizione e comando personali; cercando visioni militariste per le Hawaii e il mondo.
Le braci delle nostre visioni restano con la continuazione della lotta degli Hawaiiani Nativi (Kanaka Maoli) e dei loro amici per un'identità coerente e continua con la bellezza e le tradizioni della terra, del luogo e della possibilità, libera da sfruttamento e abuso per motivi egoistici individuali e nazionali.
Alcune fra le nostre idee e visioni erano:
Hawaii come "Ginevra del Pacifico", un intero Stato dedito alla pace e alla non-violenza, che plasmi le possibilità individuali, di gruppo e istituzionali per un mondo nuovo.
L'Università delle Hawaii come Università di Pace, con il requisito che tutti gli studenti frequentino tre corsi, indipendentemente dall'indirizzo finale, fra il seguente menu: Pace e Risoluzione dei Conflitti; Global Non-uccisione globale; Studi Futuri; Globalizzazione; Storia e cultura nativa delle Hawaii; Leader di pace; Psicologia di pace. L'idea era di rendere a pace una priorità nell'istruzione universitaria, un contrasto alla pervasiva cultura della violenza negli USA e nel mondo.
Pace per tutto il curriculum: ciascun corso comporterebbe l'inclusione di materiali di pace come parte integrante del corso stesso.
Un diploma di Master in Studi di Pace, proposto da Johan Galtung. Il diploma sarebbe il primo diploma universitario di laurea in assoluto con una concentrazione curriculare sulla pace.
Un Dipartimento di Studi Hawaiiani Nativi, per poi diventare parte della Scuola di Studi Asiatici e Pacifici (Oceanici), guidato da Haunani Kay Trask e altri leader nativi delle Hawaii.
Studi Ebraici, sì ebraici perché si era avuta l'impressione che studi ebraici offrissero intuizioni su uno dei conflitti pressanti del tempo. Fu istituita una borsa di studio di $50.000.- all'ufficio del vice-presidente degli Affari Accademici.
Queste idee e speranze stupende non dovevano vedere la luce! Almeno per il momento! Il future delle Hawaii come bastione militare è stato programmato e sigillato molto tempo fa. Quando cede facilmente il potere? Oggi c'è una crescente consapevolezza e coscienza, che si debbano perseguire pace e giustizia.
Un giorno, un giorno forse, le parole di Mark Twain del 1868 saranno ripetute ancora e ancora in celebrazione della pace come Mark Twain allora riguardo alle Hawaii:
Questo allora, Johan, è il tuo retaggio al tuo compleanno del 24 ottobre 2020:
"Orme nelle sabbie delle Hawaii, che sfuggono alle maree che salgono. Orme indelibili!"
___________________________________________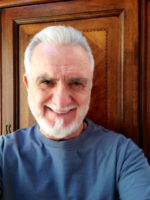 Anthony J. Marsella, Ph.D., membro della Rete TRANSCEND per Pace Sviluppo Ambiente, è ex-presidente di Psicologi per la ResponsibilitàSociale, professore emeritusdi psicologia al campus Manoa dell'Università delle Hawaii a Honolulu, ed ex-direttore del Centro di Ricerche Psichiatriche dell'Organizzazione Mondiale della Sanità a Honolulu. E' noto a livello internazionale come pioniere nello studio della cultura e della psicopatologia che ha sfidato l'etnocentrismo e i pregiudizi razziali di molte ipotesi, teorie, e prassi in psicologia e psichiatria. In anni più recenti è assiduo nello scrivere e tenere conferenze sulla pace e la giustizia sociale. Ha pubblicato 21 libri e oltre 300 articoli, rapporti tecnici, e commenti popolari. Ai suoi articoli su TMS si può accedere QUI e lo si può raggiungere personalmente a marsella@hawaii.edu.
Original: Memories of Dreams Past: Hawaii as the "Geneva of the Pacific" – TRANSCEND Media Service
Traduzione di Miki Lanza per il Centro Studi Sereno Regis
Go to Original – serenoregis.org
Tags:
Activism
,
Anti-militarism
,
Culture of Peace
,
Demilitarization
,
Education for Peace
,
Hawaii
,
Hawaiian Culture
,
Johan Galtung
,
Peace Building
,
Peace Research
,
Peace Studies
,
TRANSCEND Network
,
University of Hawaii
DISCLAIMER: The statements, views and opinions expressed in pieces republished here are solely those of the authors and do not necessarily represent those of TMS. In accordance with title 17 U.S.C. section 107, this material is distributed without profit to those who have expressed a prior interest in receiving the included information for research and educational purposes. TMS has no affiliation whatsoever with the originator of this article nor is TMS endorsed or sponsored by the originator. "GO TO ORIGINAL" links are provided as a convenience to our readers and allow for verification of authenticity. However, as originating pages are often updated by their originating host sites, the versions posted may not match the versions our readers view when clicking the "GO TO ORIGINAL" links. This site contains copyrighted material the use of which has not always been specifically authorized by the copyright owner. We are making such material available in our efforts to advance understanding of environmental, political, human rights, economic, democracy, scientific, and social justice issues, etc. We believe this constitutes a 'fair use' of any such copyrighted material as provided for in section 107 of the US Copyright Law. In accordance with Title 17 U.S.C. Section 107, the material on this site is distributed without profit to those who have expressed a prior interest in receiving the included information for research and educational purposes. For more information go to: http://www.law.cornell.edu/uscode/17/107.shtml. If you wish to use copyrighted material from this site for purposes of your own that go beyond 'fair use', you must obtain permission from the copyright owner.