Diet Coke Is Poison
TRANSCEND MEMBERS, 16 Nov 2020
Gary G. Kohls, MD | Duty to Warn – TRANSCEND Media Service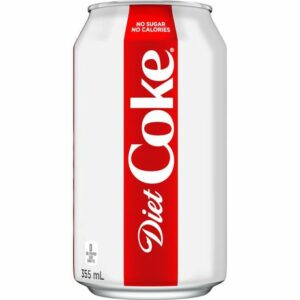 14 Nov 2020 – I was on a long road trip last week and, feeling rather drowsy, stopped at a convenience store for some coffee and refreshments. As I walked up and down the aisles to find something to munch on for the next leg of the trip, I discovered nothing that seemed to be real food on any of the shelves. So I thought I would at least buy some chewing gum, something I used to do decades ago when gum only cost a penny a stick. I fondly remembered the refreshing taste of Wrigley's Doublemint, Juicy Fruit or Spearmint gum.
Reading the fine print on the gum labels (a habit I always urged my patients to adopt whenever making purchases in grocery stores), I was annoyed and a bit alarmed to find that NONE of the 20 flavors had good old dextrose or sucrose in them. Instead, 100% of the choices contained, as their sweetener, a synthetic chemical called aspartame, AKA, NutraSweet/Equal/Spoonful.
Now I have read the book Excitotoxins: The Taste that Kills, written by Russell Blaylock, MD (www.russellblaylockmd.com), one of the neuroscientists who has thoroughly studied the toxicities of the common food additives aspartame and monosodium glutamate (MSG). I have also seen the sobering video documentary about aspartame poisoning entitled: Sweet Misery: A Poisoned World, which proves without any doubt how dangerous this synthetic sweetener can be.  (You can order a copy by emailing cori@soundandfuryproductions.com.)
Aspartame, which is in thousands of processed food products that are usually labeled "lite" or "diet" products, was synthesized in 1965 by a G. D. Searle chemist who, when he was trying to create an anti-ulcer drug, combined two amino acids, aspartic acid and phenylalanine and found that the resulting dipeptide (a molecule consisting of two amino acids) had an intensely sweet taste to the tongue. Searle soon saw aspartame as a product that could compete in the low calorie food industry and obtained, in 1974, FDA approval for its use in dry foods. However the FDA approval was rescinded within 6 months because of toxic reactions and widespread concerns by a number of scientists.
These scientists knew that aspartame was a lethal poison! In fact, in a 1996 report compiled from 10,000 consumer complaints obtained during the pre-marketing testing period, the FDA listed 92 aspartame-related symptoms, ranging from seizures to death!
Still, the tenacious Searle, led by its cunning management team, refused to give up its effort to obtain FDA approval and denied that they had a sweet poison on their hands.
Interestingly, Searle's CEO at the time was Donald Rumsfeld (which is why some prefer to call Aspartame Disease Rumsfeld's Disease).
Here is an excerpt from an article entitled: Aspartame (NutraSweet): Something Evil This Way Comes written by Betty Martini, of MISSION POSSIBLE INTERNATIONAL, an organization devoted to exposing aspartame as the dangerous substance it is:
"Listen to Attorney James Turner who, with famed Dr. John Olney, tried to prevent aspartame's approval.  Turner tells what it took to get a deadly poison approved.  The FDA attempted to have Searle indicted for fraud and making false statements.  Both U.S. prosecutors hired on with the defense team and the statute of limitations expired. For 16 years the FDA refused to allow it on the market. When Reagan was elected, Don Rumsfeld, CEO of Searle, said he'd call in his markers to get aspartame approved.  This is documented by a UPI investigation and congressional record. The day after Reagan took office Arthur Hayes was appointed as FDA Commissioner to get it approved.

"Reagan knew it might take 30 days to get Hayes installed, so he wrote an Executive Order making the outgoing FDA Commissioner powerless to act against aspartame before he departed. Then the FDA set up a Public Board of Inquiry (PBOI) that revoked Reagan's petition for approval because it had not been proved safe and causes brain tumors.  Hayes overruled the PBOI and let slip the hounds of disease, disability and death on an innocent unwarned population. Soon he became a consultant for the NutraSweet Company's public relations outfit on a 10-year contract at $1,000/day.  Hayes then refused to talk to the press."
In 1981 the Reagan FDA approved aspartame in dry food and in 1983 aspartame was approved for use in soda pop. In 1985 Rumsfeld's Searle was acquired by Monsanto, making Rumsfeld rich and Searle Pharmaceuticals and The NutraSweet Company separate subsidiaries! And the rest, as they say, is history.
Suffice it to say, I passed on the chemically-contaminated chewing gum. I have learned to avoid swallowing synthetic flavor enhancers (or other chemicals in food) whenever I am able, preferring to use natural, unrefined and unbleached table sugar if I feel the need to sweeten tea or coffee. Understanding the chemical breakdown products of aspartame informed my decision long ago and will help the readers to try to break their diet pop habits also. It is my professional duty to warn.
Each molecule of NutraSweet, when it reaches a temperature of 86 degrees F (recall that the body's normal temperature is 98.6 and warehouses in the summer's sun can reach temperatures far higher than that)) breaks down into its two amino acids (a molecule each of phenylalanine and aspartic acid, both excitotoxins) and a molecule of methanol (wood alcohol!) which then metabolizes into formaldehyde (embalming fluid and a known carcinogen), formic acid (the acid that causes the intense itching from the prickles of burning weed) and diketopiperazine (a known carcinogen).
Perhaps a small amount of any of these toxins can be tolerated by some people, especially those who are well nourished, but I wouldn't want to take the chance, for there is too much evidence for its being a poison. The long list of neurodegenerative, psychological and other health problems aspartame can cause can be found at: http://www.dorway.com/badnews.html#symptoms. They include seizures, multiple sclerosis, headaches, lupus, insomnia, fibromyalgia, arthritis, depression, anxiety and dozens more.
If that isn't enough to convince readers to gradually withdraw (Diet Coke is also addicting) from your NutraSweet habit, it might give you extra motivation if you recall the list of evil geniuses listed above that have played a part in this tragedy.
There, you've been warned.
(Coming up soon, an expose on another toxic artificial sweetener that is in a lot of food products, the trichlorinated sucrose molecule sucralose (Splenda), once marketed as a pesticide in Japan.)
For more on the health-destroying properties of aspartame, check out these resources:
www.dorway.com; www.aspartame.com
http://www.holisticmed.com/aspartame/
http://www.wnho.net/>http://www.wnho.net
Medical Text:  Aspartame Disease: An Ignored Epidemic, H. J. Roberts, M.D.
http://www.sunsentpress.com  or 1 800 827 7991
http://www.infowars.com/articles/science/diet_softdrinks_suicide.htm
______________________________________________

Dr Gary G. Kohls is a retired rural family physician from Duluth, MN, USA and a member of the TRANSCEND Network. Since his retirement in 2008, Dr Kohls has written a weekly column for the Reader Weekly, Duluth's alternative newsweekly magazine. His column, titled Duty to Warn, has been re-published and archived at websites around the world.  He practiced holistic mental health care in Duluth for the last decade of his family practice career, primarily helping psychiatric patients who had become addicted to their cocktails of dangerous, addictive psychiatric drugs to safely go through the complex withdrawal process. His Duty to Warn columns often deal with various unappreciated health issues, including those caused by Big Pharma's over-drugging, Big Vaccine's over-vaccinating, Big Medicine's over-prescribing, over-screening, over-diagnosing and over-treating agendas and Big Food's malnourishing and sickness-promoting food industry. Those four powerful, profit-seeking entities combine to seriously affect the physical, mental, spiritual and economic health of the recipients of the prescription drugs, medical treatments, toxic vaccines and the consumers of the tasty, ubiquitous and disease-producing "FrankenFoods" – particularly when they are consumed in combinations, doses and potencies that have never been tested for safety or long-term effectiveness. Dr Kohls' Duty to Warn columns are archived at, among many other websites:
https://www.transcend.org/tms/author/?a=Gary%20G.%20Kohls,%20MD
 http://duluthreader.com/search?search_term=Duty+to+Warn&p=2;
http://www.globalresearch.ca/author/gary-g-kohls;
http://freepress.org/geographic-scope/national; and
https://www.lewrockwell.com/author/gary-g-kohls/.
Tags:
Capitalism
,
Corruption
,
Fast Food
,
Health
,
Junk Food
,
Pepsico
,
Public Health
,
Science and Medicine
This article originally appeared on Transcend Media Service (TMS) on 16 Nov 2020.
Anticopyright: Editorials and articles originated on TMS may be freely reprinted, disseminated, translated and used as background material, provided an acknowledgement and link to the source, TMS: Diet Coke Is Poison, is included. Thank you.
If you enjoyed this article, please donate to TMS to join the growing list of TMS Supporters.


This work is licensed under a CC BY-NC 4.0 License.
One Response to "Diet Coke Is Poison"