Changing Ourselves
TRANSCEND MEMBERS, 5 Jul 2021
Mazin Qumsiyeh | Popular Resistance – TRANSCEND Media Service
Changing others? Changing ourselves!
29 Jun 2021 – As a zoologist and geneticist I am always puzzled about human (optimistically named Homo sapiens) behavior. It was always important for me at least to try to understand this complex species. Not just only out of curiosity but out of necessity because I was to become a teacher and team "leader" (in research or clinical service). It was to understand and effect first my own behavior. Thus, when I could take non-required courses for my academic degrees, I chose courses like Animal Behabior (yes we are animals), Psychology, and Anthropology. I also managed to read many books on motivation and so called "leadership" (I do not like these term)
I was put in positions of responsibility for team productivity for example when I was director of clinical laboratories each with many employees or head of a research team at universities like Duke, Yale, University of Tennessee, and Bethlehem. Yet, as time passed by, the more I learned the more I realized how little we know about human nature or human motivation. What we can agree to is that the human mind is shaped by lifelong experiences that make it hard to change except in limited areas.
Is it possible then to have revolutionary change such as the one needed to change course on climate change or corruption of our political systems? Does that require drastic behavioral change by many individuals ill-structure to do so? Sometimes I think like that and then sometimes I do see drastic changes in individuals that are amazing. I see young people move from being placid consumers of products and ideas in their teens to rebellious innovators who even becomes a teachers of others. But hey have to want to change and grow. It is possible as evidenced by so many stories of people. It is like a seed that grows into a mighty tree of productivity. I saw it in people I knew like Basil Al-Araj and Nizar Banat and many more we learned about through books, diaries, and biographies such a Matiel Mughannam, Naji Al-Ali, Malcolm X and Che Guevera.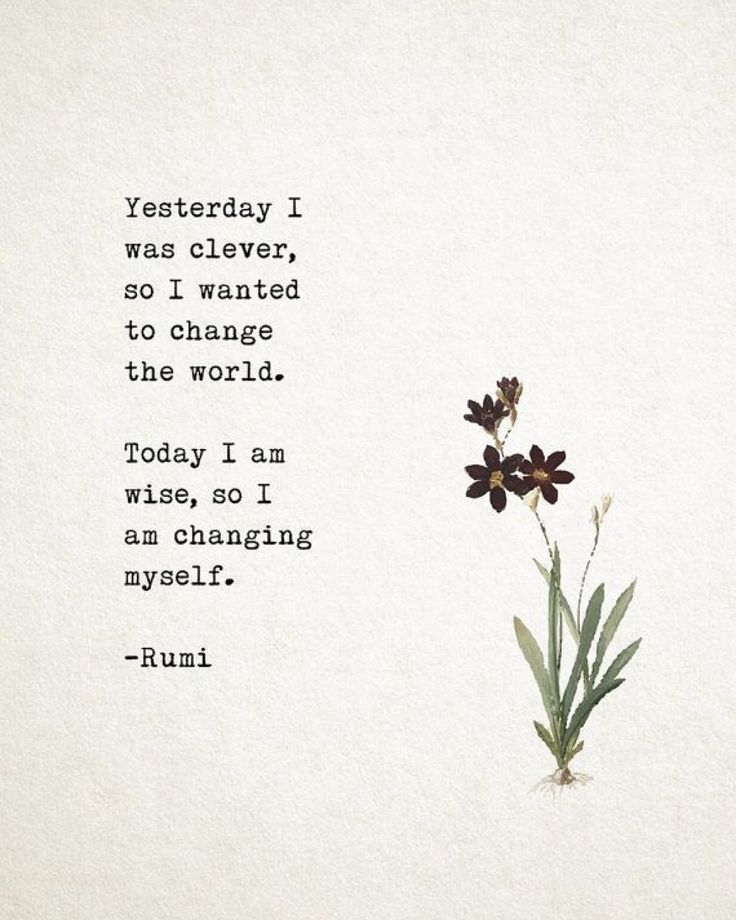 Of the hundreds of employees and students over the years that worked directly or indirectly under my supervision, I found many who succeeded at this: worked hard, changed themselves, became innovators. I also saw that the learning curve differs between people….. some took longer than others. And of course there were some who never changed and went on to continue year after year living mediocre lives that barely touched anyone. Age, mental capacity (IQ), physical abilities, family background or religion were not predictors. It is only a spark in the eye… an "aha" moment that some have and use and some ignore and go in their pre-programmed way. We see it in our students: about 5% go on to do great things, majority to live mediocre lives and 3-5% who join the ranks of the greedy oppressors of others. As we try to influence people, it is not enough to give them knowledge… we need to create an environment that shelters and promotes the spark that I believe is found in most people (and that gets extinguished in most).
In starting our own Palestine Institute for Biodiversity and Sustainability (palestinenature.org) we tried to create such an environment. It is creating conditions of growth and freedom to create. We continue to experiment with better ways to do that. It is important: just like we test and create best conditions for a seed to grow (water, soil, air, sun), we need to always look to do the same for human minds. But unlike plants, having conditions available for human minds (books, smart people, healthy air and food) is not sufficient. The English saying is you can bring a horse to water but you can't make him drink. So the question remains about what can be done to facilitate enlarging the spark that is in each of us. Plato once noted that opinion is the lowest form of knowledge and the highest is empathy. Empathy is perhaps the key. We must suspend our ego, and listen carefully to others. My grandfather's advice to me when I was 17: the world changes, change yourself by shedding the chains around your mind created by society, religion, and indoctrination (otherwise known as education). That was the best advice given me and the best advice I give my students. Shed the chains.
Read: Liberation from Mental Colonization–A case study of the indigenous people of Palestine
____________________________________________

Mazin Qumsiyeh, associate professor of genetics and director of cytogenetic services at Yale University School of Medicine, is founder and president of the Holy Land Conservation Foundation and ex-president of the Middle East Genetics Association. He won the Raymond Jallow Activism Award from the national Arab American Anti-Discrimination Committee in 1998. He is co-founder and national treasurer of Al-Awda, the Palestine Right to Return Coalition, and has written extensively about the Middle East. Qumsiyeh is a member of the TRANSCEND Network for Peace Development Environment, author of Sharing the Land of Canaan and Popular Resistance in Palestine, a professor at Bethlehem University and director of the Palestine Museum of Natural History in Bethlehem. http://palestinenature.org
Go to Original – popular-resistance.blogspot.com
Join the BDS-BOYCOTT, DIVESTMENT, SANCTIONS campaign to protest the Israeli barbaric siege of Gaza, illegal occupation of the Palestine nation's territory, the apartheid wall, its inhuman and degrading treatment of the Palestinian people, and the more than 7,000 Palestinian men, women, elderly and children arbitrarily locked up in Israeli prisons.
DON'T BUY PRODUCTS WHOSE BARCODE STARTS WITH 729, which indicates that it is produced in Israel.    DO YOUR PART! MAKE A DIFFERENCE!
7 2 9: BOYCOTT FOR JUSTICE!
Tags:
Change
,
Evolution
,
Palestine/Israel
,
Palestinians
,
Revolution
,
Wisdom
DISCLAIMER: The statements, views and opinions expressed in pieces republished here are solely those of the authors and do not necessarily represent those of TMS. In accordance with title 17 U.S.C. section 107, this material is distributed without profit to those who have expressed a prior interest in receiving the included information for research and educational purposes. TMS has no affiliation whatsoever with the originator of this article nor is TMS endorsed or sponsored by the originator. "GO TO ORIGINAL" links are provided as a convenience to our readers and allow for verification of authenticity. However, as originating pages are often updated by their originating host sites, the versions posted may not match the versions our readers view when clicking the "GO TO ORIGINAL" links. This site contains copyrighted material the use of which has not always been specifically authorized by the copyright owner. We are making such material available in our efforts to advance understanding of environmental, political, human rights, economic, democracy, scientific, and social justice issues, etc. We believe this constitutes a 'fair use' of any such copyrighted material as provided for in section 107 of the US Copyright Law. In accordance with Title 17 U.S.C. Section 107, the material on this site is distributed without profit to those who have expressed a prior interest in receiving the included information for research and educational purposes. For more information go to: http://www.law.cornell.edu/uscode/17/107.shtml. If you wish to use copyrighted material from this site for purposes of your own that go beyond 'fair use', you must obtain permission from the copyright owner.