Reflections from Kyoto
TRANSCEND MEMBERS, 26 Jul 2021
Robert Kowalczyk – TRANSCEND Media Service
Dissonance Searching for Resonance

"With the Covid-19 pandemic humanity is now beginning to understand that the health of the poor is the health of the rich. Perhaps now we can move towards a situation where we do not allow the plunder to continue. We, who have a different imagination. However, it's not going to fall into our laps. We are going to have to fight for it."
— Arundhati Roy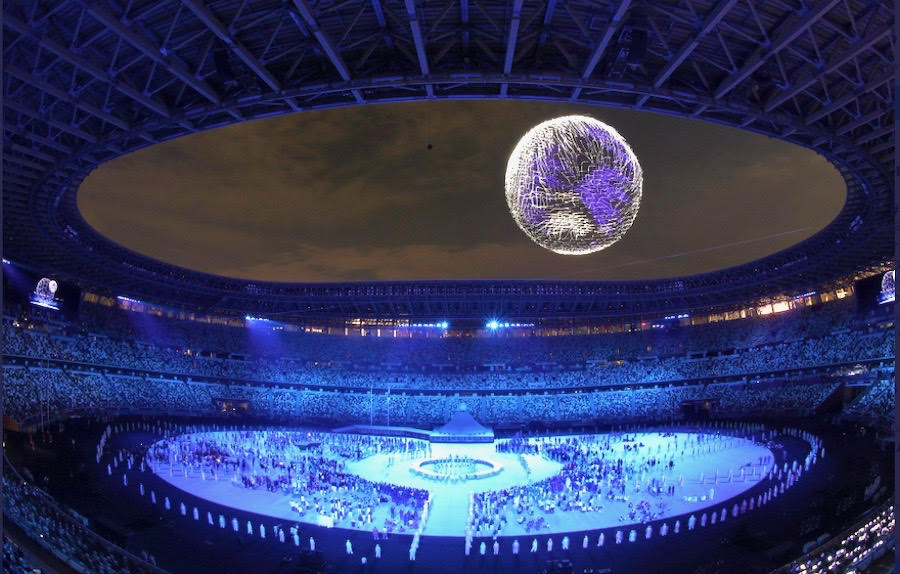 25 Jul 2021 – Last night from Tokyo, Japan those of our troubled, speculative, hopeful, and cynical world who had live-screen accessibility could watch the opening ceremonies of the 2020 Tokyo Olympics.
For the past year, the citizens of Japan have been deeply troubled by the potent mixture of a global sport festival with a growing assortment of deadly viruses, collectively known as the Covid-19 pandemic. Those who know the Japanese well can quickly understand their most serious concerns, along with their patience, resolution, and eventually acceptance.
However, with approximately 80% of the country dead set, so to speak, against playfully mixing this potentially combustible chemistry with approximately 11,000 athletes from over 200 countries, the Japanese archipelago held its breath. In its time-honored stoic and bureaucratically encumbered mode, the government fumbled forward, all the while with an IOC gun pointed at its head and a finger pointed at its sacred contract containing perhaps unbearable additional financial losses ― the drama somehow began.
The next two weeks will further shape the tale. One might imagine, as Japan goes, so will go the world.
With the Delta version poking its invasive head around neighborhoods, both in Tokyo and at other Olympic sites scattered throughout the country, and with a growing number of athletes already infected after arrival, one can only hope that the games, as was warmly reported on in The Guardian (see article below), will momentarily clear the air of a building dissonance and allow our global society a healing dose of momentarily shared resonance.
Naomi Osaka Provides Spark at Subdued Opening of Tokyo Olympics  
 (Above image and article from The Guardian)
The dissonance filling the Earth's lower atmosphere has been reverberating for all too long, like the irregular early tremors of a coming massive earthquake. And if one has been paying attention to the news and feature programs of Al Jazeera, considered by many the best 24-hour source of broadcast peace journalism, our species finds itself in turbulent straights on each and every continent. Most importantly so in Antarctica, where Nature has always ruled supreme. It seems she doesn't appreciate our style.
And from whence comes that style?
For an in-depth consideration of this question, one might suggest a viewing of the five-part (20+ minutes) video series, All Hail the Lockdown, produced by Al Jazeera and available for free on YouTube. The paraphrasing of the A. Roy quote at the top is from that series, plus countless other fertile ideas from a wide range of social activists.
One may question what is meant by the word "resonance".
In the same way as other words, words, words, such as cosmos, love or infinity, the meaning depends upon the consciousness of the mind. In that context, one might consider how a Nobel Prize winning quantum physicist might address the question.
"There are two other words I do not understand, awareness and intelligence. Well, why am I talking about things when I do not know what they really mean? It is probably because I am a mathematician and mathematicians do not mind so much about that sort of thing. They do not need precise definitions of the things they are talking about, provided they can say something about the connections between them."
— Roger Penrose (The Large, the Small and the Human Mind, 1997)
Although we are not all quantum physicists, anyone reading this is a living, breathing human being, unless it is being scanned by less conscious gadgets known as AI, and all and each of us have a separate but equally inexplicable understanding of what is meant by the word, resonance. As with the yin-yang of algorithms, resonance is a direct contradiction of dissonance, as is cynicism with optimism, love with hate, poverty with wealth. And with the  atmosphere, both within the sky above and within the social media below, filled with dissonance, no wonder all that information is distracting our imaginations.
Like static on an old radio, these waves disturb our air, our minds, and the work that needs to be done. That is, unless it has already completely deaden our human spirits.
From a personal perspective, the word "resonance" when used in association with our species is simply the felt presence of the connections between and among us.
In this way, the question becomes whether the statement made, the cause fought for, or the project's mission, creates dissonance or resonance among those who are connected with it.
Implying, in the case of the monumental crises we face, the totality of our identity as human beings. Who are we, anyway?
Those who speak of, or continue to invest in, coal and oil as if these were not a part of our own self-destruction, have never known the resonance that makes our lives compatible with nature. Anyone who invests in any stock that is destructive rather than healthy is dissonant with nature; human, global and that of the cosmos.
At this both precious and precarious moment in time, is this not obvious?
One refrains from going into the political scene for examples, as politics itself, most of the time, is the Art of Dissonance. The highly dangerous vaudeville act performed for the past few years by a most dangerous and skilled global actor is an obvious example.
However, The Mahatma, Mother Teresa, Martin Luther King, Madame Curie, and, if I may, Johan Galtung and Satish Kumar, along with countless unknown or known others, whom have had a wider understanding of life that necessarily includes all future generations, have demonstrated Resonance. Their visions have been felt, shared, and emulated.
What humanity now requires is a search Resonance, people caring for and assisting people, in both small and large ways, to rid this world of the Covid-19 virus and to slow down and end the now relentless assault of global warming. Otherwise, Dissonance will prevail.
Which bring us full circle.
Yes, the Olympics are now a professional show. Yes, the IOC is a corporation, so the show had to go on. Yes, Japan, its people and its government have been forced to do what they did not want to do.
However, as what seems to have been widely reported in a number of international media, the Opening Ceremonies of Tokyo 2020 were a moving experience for everyone who witnessed, felt and understood the presented vision of a truly human evolutionary future.
Although living in Kyoto, Japan, I was not able to watch the ceremonies as I have not owned or used a television for many years. Additionally, since the time Tokyo was announced in 2013, I felt that the winning of the Olympics was not good for Japan and its people, as I knew it as the big commercial show that it has become. I had been, until the reports came in, against it, like so many others in Japan.
But from what I have read, and perhaps felt by looking at the extraordinarily beautiful full moon of that night, it seems that Resonance was there, along with those 11,000 young athletes and a handful of others that were able to be in attendance or working as volunteers.
I would like to think that the perceived Resonance itself, based on the good will of so many, might in some way protect Japan from its widely predicted great rise in Covid-19 cases. Of course, most likely there will be a rise, but not as severe as some have fearfully envisioned.
Of course, I could easily be wrong.
However, so very much depends on that being true, both for Japan and for our world, which sadly includes the global stock market. And yet, nobody can predict the next two to four weeks, including the Paralympics, as no one, not one of us, knows.
It is only what I now prefer to hope for. Simply that.
Why would anyone not want to join me in that hope?
_____________________________________________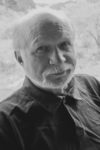 Robert Kowalczyk is a member of the TRANSCEND Network for Peace Development Environment. He is former Professor and Department Chair of the Department of Intercultural Studies in the School of Art, Literature and Cultural Studies of Kindai University, Osaka, Japan. Robert has coordinated a wide variety of projects in the intercultural field, and is currently the International Coordinator of Peace Mask Project. He has also worked in cultural documentary photography and has portfolios of images from Korea, Japan, China, Russia and other countries. He has been a frequent contributor to Kyoto Journal. Contact can be made through his website portfolio: robertkowalczyk.zenfolio.com.
Tags:
Japan
,
Sports
,
Tokyo 2020
,
Tokyo 2020 Olympic Games
,
Tokyo Olympics
This article originally appeared on Transcend Media Service (TMS) on 26 Jul 2021.
Anticopyright: Editorials and articles originated on TMS may be freely reprinted, disseminated, translated and used as background material, provided an acknowledgement and link to the source, TMS: Reflections from Kyoto, is included. Thank you.
If you enjoyed this article, please donate to TMS to join the growing list of TMS Supporters.


This work is licensed under a CC BY-NC 4.0 License.