Freedom and Rights Coalition Address
TRANSCEND MEMBERS, 20 Dec 2021
Dr. Emanuel E. Garcia – TRANSCEND Media Service
Wellington, NZ 16 Dec 2021 – We are gathered today at a crossroads in the history of our beloved Aotearoa.  When I emigrated here nearly sixteen years ago I was journeying to a country renowned for its physical splendour and for a population that prided itself on diversity and inclusion.
Over the past two years, we in New Zealand and around the world have had to endure immense changes – healthy people have been locked up and down, travel has been restricted, face coverings have been imposed, and rules have been issued to make sure we didn't get too close to one another, all ostensibly on behalf of health.
Over the past two years we have been barraged with daily reminders of rules and dangers, we have been assailed by the incessant drumbeat of case counts and death counts, on and on, over and over.  We have been made to live in an atmosphere of never-ending fear – fear that we might die or cause someone else to die, fear that at any moment any of our precious liberties might immediately be snatched away by a government that has actually had the audacity to declare itself to be a 'single source of truth'.  We were given 'choices' that weren't really choices, because if we chose the wrong way according to the authorities, we would lose our jobs, our livelihoods and our careers.
Those of us who for whatever reason – as is our inborn right – have decided to determine for ourselves what we would allow into our sacred bodies – we here and now in Wellington are not allowed entry into a cafe or a restaurant or a sporting event or a cinema or a theatre or gym or pool or even a hairstylist – for reasons of 'health'.
I ask you: When have discrimination, segregation and exclusion ever been good for anyone's health?  When in the history of our known world has a healthy person been considered a danger?
We are being told that there is only one 'science'.  And we who seek to question and to debate, to consider facts and data and to offer other perspectives – to inquire, for example, about natural immunity, about the negative consequences of lockdowns and restrictions, about the glaring absence of early treatment during this crisis, about the safety and efficacy and adverse events and ingredients of the inoculations – we are being vilified and harassed and persecuted.  But real science thirsts for and invites questions and debate. Real science welcomes and encourages the open exchange of ideas, as do honest governments.
We here today, at this crossroads, have the remarkable opportunity to ask whether we wish for ourselves a society governed by fear, control and segregation – or a world that celebrates life, liberty and true togetherness.
****
Emanuel E. Garcia
Civic Square, Wellington, NZ
Freedom and Rights Coalition Rally
16 December 2021
______________________________________________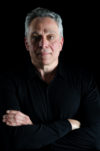 Dr. Emanuel E. Garcia is a Philadelphia-born writer, theatrical director, physician (retired psychiatrist), and a member of the TRANSCEND Network for Peace Development Environment. He has resided in New Zealand since 2006 and his political essays and poetry have appeared widely on various websites and publications including TMS. His most recent novel, published in 2021, is the story of an Italian wayfarer entitled Olympia. Website: www.emanuelegarcia.com. Email: emanuelegarcia@gmail.com.
Tags:
Authoritarianism
,
COVID-19
,
Civil Rights
,
Democracy
,
Elites
,
New Zealand
,
Pandemic
,
Protest movements
,
Science
This article originally appeared on Transcend Media Service (TMS) on 20 Dec 2021.
Anticopyright: Editorials and articles originated on TMS may be freely reprinted, disseminated, translated and used as background material, provided an acknowledgement and link to the source, TMS: Freedom and Rights Coalition Address, is included. Thank you.
If you enjoyed this article, please donate to TMS to join the growing list of TMS Supporters.


This work is licensed under a CC BY-NC 4.0 License.
3 Responses to "Freedom and Rights Coalition Address"