Earth Constitution: Only A Democratic World Federal Government Is Realistic
UNITED NATIONS, 6 Feb 2023
Roger Kotila, Ph.D. | Earth Federation News & Views – TRANSCEND Media Service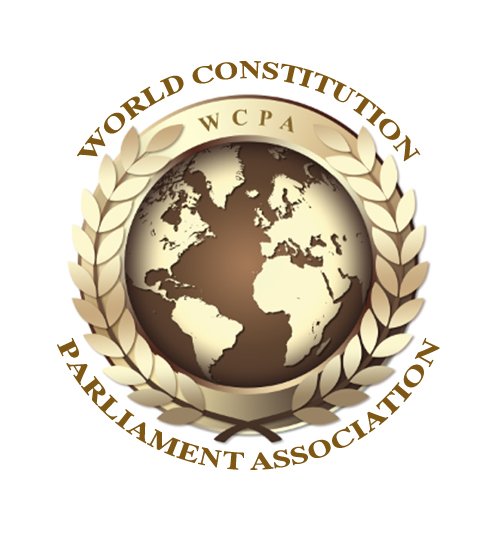 2 Feb 2023 – The Constitution for the Federation of Earth (aka Earth Constitution) is a blueprint to build an emerging democratic world federal government — an Earth Federation movement led by the World Constitution & Parliament Association (WCPA) to replace the United Nations system stymied with its obsolete and fatally flawed Charter.
World federalists generally agree that world federal government is our  only  realistic hope to end wars between nations, or to eliminate weapons of mass destruction. Because the United Nations Charter is not a world federal  government and is not constitution-based, it has repeatedly failed in its main purpose — to end war.
For the reasoning to explain that only world government can save our world I recommend "Einstein on Peace" and "The Psychology of Nuclear Disarmament: Only A Democratic  World Federal Union is Realistic" (Academic Council on the UN System, Earth Federation NEWS 2/2/21).
If the UN is unable, or unwilling, to transform itself into a democratic world  federation,  then the WCPA's Earth Federation/Earth Constitution movement must fill the void. Its strategic advantage is that it need not wait for approval from the nation-states, important as they ultimately will be, to build an alternative  world  organization parallel to, but independent of, the United Nations.
The Earth Federation strategy is far more than an attempt to build a viable  democratic  world federation. Its Earth Constitution is the heart and soul of a new vision for our world, where idealism is encouraged and supported while the path to good government is concrete and practical.
The Earth Federation's Provisional World Parliament outlaws weapons of mass destruction and war itself. There is a brilliantly designed World Judiciary System with Enforcement powers so that Bully nations whose leaders are responsible for world crimes are no longer above the Law.
Professor Glen Martin, a WCPA leader, declares that the Earth Federation "invites in all and excludes no one." "It recognizes every human being as a citizen, and invites every nation to be a member, with all the rights, privileges, and benefits that apply under the Constitution."
Should social activists just keep doing what they're doing — networking; reacting to this crisis, then that crisis; protesting this war, then that war; lamenting loudly over poverty and human rights abuses? Isn't complaining loudly, but with no permanent solution, a "Sisyphean experience"?
The Earth Federation/Earth Constitution/World Parliament strategy could change all of that.
We'd all like UN reform to succeed. But if the UN remains with its present failed Charter, then it's just common sense to have a replacement strategy waiting in the wings. Tell the UN General Assembly that the Earth Constitution is ready to go.
_____________________________________________

Roger Kotila, Ph.D. is a peace activist and a psychologist (ret.) with many years of clinical experience with the California Dept. of Corrections doing psychiatric diagnosis and treatment with inmates. President of Democratic World Federalists he is co-editor of DWF NEWS, and editor of Earth Federation News & Views. He supports a "new UN" under the Earth Constitution. www.earthfederation.info Email: earthstarradio@aol.com
Tags:
Democracy
,
Democratic World Federalists-DWF
,
Earth
,
Government
,
United Nations
This article originally appeared on Transcend Media Service (TMS) on 6 Feb 2023.
Anticopyright: Editorials and articles originated on TMS may be freely reprinted, disseminated, translated and used as background material, provided an acknowledgement and link to the source, TMS: Earth Constitution: Only A Democratic World Federal Government Is Realistic, is included. Thank you.
If you enjoyed this article, please donate to TMS to join the growing list of TMS Supporters.


This work is licensed under a CC BY-NC 4.0 License.
4 Responses to "Earth Constitution: Only A Democratic World Federal Government Is Realistic"