(Norsk-Norwegian) Nobel Peace Prize Watch avslutter sine årlige anbefalinger til Nobelkomiteen
ORIGINAL LANGUAGES, 6 Feb 2023
Fredrik S. Heffermehl | Nobel Peace Prize Watch – TRANSCEND Media Service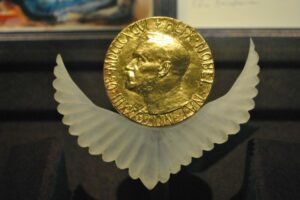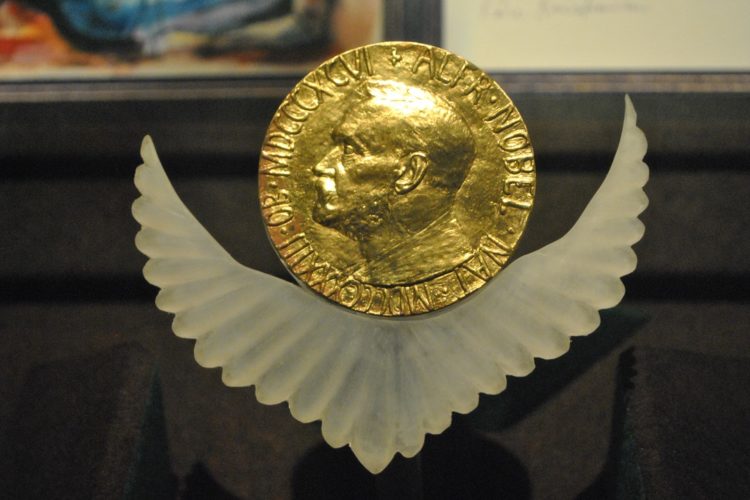 6. februar 2023 – Etter ti år har vi i år besluttet å ikke publisere vår årlige anbefaling til Nobelkomiteen, en liste over de som er både nominert og kvalifisert til å motta Nobels fredspris. Så lenge Den norske Nobelkomite fortsetter å sabotere Nobels intensjon om fred ved global nedrustning har vårt arbeid med å få frem gode kandidater ingen hensikt opplyses det i en melding til media fra Fredrik S. Heffermehl I Nobel Peace Prize Watch. Nobelkomiteen har ikke vært villige til å følge sin plikt etter loven til å tolke testamentets overordnede formål, eller vise noen interesse for Nobels ønske om å få slutt på krig ved å støtte de «fredsforkjempere» som arbeider for et dypt samarbeid og fellesskap mellom nasjonene, gjennom nedrustning og fredskongresser. Etter 15 års arbeid med å studere prisens intensjon, få frem hvem som skulle ha mottatt prisen gjennom 120 år, og hvem som er de mest egnede i vår tid, må vi med beklagelse fastslå at komiteen ikke vil styrke arbeidet mot all krig, men snarere ta side i en av de pågående kriger i dag. I en situasjon da behovet for en global fredsorden er mer påtrengende enn noen gang står prisen uten troverdighet, sier Heffermehl, det er, mildt sagt, liten interesse blant de aktivistene for fred og nedrustning Nobel hadde i tankene.
Eventuelt tillegg: Nobelkomiteen har fem medlemmer oppnevnt av Stortinget. I 2012 uttalte det svenske stiftelsestilsynet – etter en klage fra Nobel Peace Prize Watch – at Nobelstiftelsen i Stockholm har det overordnede ansvar for at prisene holder seg innenfor Nobels testament. Den har plikt etter svensk lov til å tolke Nobels intensjon med testament, bekjentgjøre prisens formål, instruere sine norske underkomiteer, føre overordnet tilsyn med at pristildelingene ikke krenker Nobels intensjon med testamentets beskrivelse av fredsprisens formål. I boken «Medaljens bakside» (2020) har jeg vist at Nobelstiftelsen og de norske underorganene føler seg høyt hevet over både loven og pålegg fra myndighetene, avslutter Heffermehl.
Fredrik S. Heffermehl, Oslo,                        Tomas Magnusson, Gothenburg
For kommentarer/ytterligere informasjon:
http://www.nobelwill.org/index.html?tab=7
Fredrik S. Heffermehl, Oslo, +47 917 44 783, fredpax@online.no, skype: paxfred
Tomas Magnusson, Gothenburg, + 46 70 829 31 97, gosta.tomas@gmail.com
Addresses: mail@nobelwill.org, Nobel Peace Prize Watch, c/o Magnusson, Akvamaringatan 7 c, 421 77 Göteborg, Sverige. Phones: Sweden, +46 70 829 31 97 or Norway, +47 917 44 783.
__________________________________________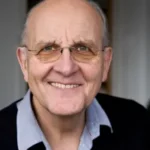 Fredrik S. Heffermehl, cand. jur, LLM NYU, is a member of the TRANSCEND Network for Peace, Development and Environment and ex-Vice President of the International Peace Bureau. He is the author of The Nobel Peace Prize, What Nobel Really Wanted (Praeger, 2010 – expanded versions in Chinese, Swedish, Finnish, Spanish and [2014] Russian). fredpax@online.no – http://www.nobelwill.org.
Tags:
Corruption
,
Disarmament
,
Nobel Peace Prize
,
Nobel Peace Prize Watch
,
Nobel's Will
,
Norway
,
Peace
,
Sweden
This article originally appeared on Transcend Media Service (TMS) on 6 Feb 2023.
Anticopyright: Editorials and articles originated on TMS may be freely reprinted, disseminated, translated and used as background material, provided an acknowledgement and link to the source, TMS: (Norsk-Norwegian) Nobel Peace Prize Watch avslutter sine årlige anbefalinger til Nobelkomiteen, is included. Thank you.
If you enjoyed this article, please donate to TMS to join the growing list of TMS Supporters.


This work is licensed under a CC BY-NC 4.0 License.