The Moral and Intellectual Disconnect between the Memories of Shoah and Today's Jewish State
TRANSCEND MEMBERS, 13 Feb 2023
Maung Zarni | Islamic Renaissance Front – TRANSCEND Media Service
(Shoah: Nazi Genocide of Jewish People)
"If I survive, I will tell what it was like. I paint."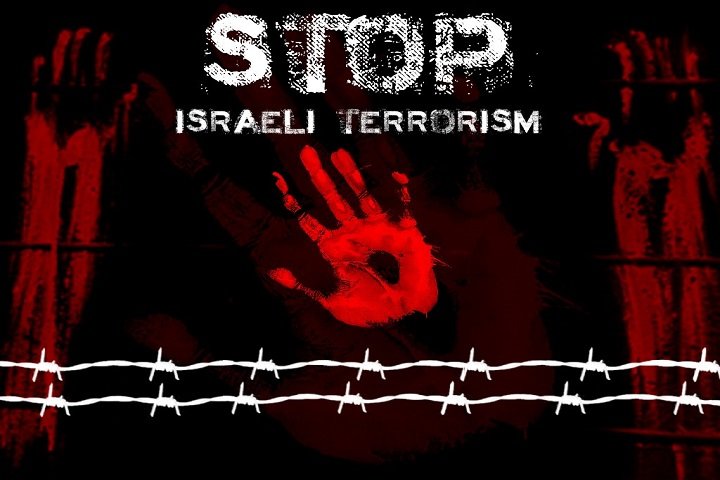 6 Feb 2023 – A New York Times obituary of a Czech Jewish survivor  of four SS-run camps including Auschwitz. Over the last 20 years since my German friend took me on a visit to Dachau, the very first Nazi concentration camp on the outskirt of Munich, Bavaria, I have visited half dozen infamous camps in specifically Poland and Germany, including the most horrid place Auschwitz. The sight of chimneys, crematoriums, gas chambers, mass graves, as well as the victims' barracks get etched into one's memory. The rage against the uncaring states ("state actors", so-called) — God forbids that states adopt kindness and compassion, if you ask Mr Kissinger for wisdom of his statecraft! — and the acute pain of hearing from the museum guides the heart-wrenching tales of the SS victims' subhuman existence,  witnessing the physical conditions of their barracks and works , the sight of furnaces, electrified barbed wire fences, the sight of descendants of the perished victims and survivors in these vast killing fields in Germany and Poland are typical and recurring sensations I have felt every time I step into the compound of these museums. This obituary resonates with me.
Every time I hear the word The Shoah or the Nazi genocide of the Jews I can't help but make a sad and rage-filled link between it and the present day Israel – the officially Jewish State with echoes of the ideology that served as the foundation of Nazi Germany. It is, I am so painfully aware, that a highly morally  hazardous act to draw a comparison between Far Right Israel of 2023 which has as a matter of policy kept barely alive a few million Palestinians in the vast open prison called West Bank and Gaza, and the Nazi policies. I have seen with my own eyes the triumphant display of Israeli flag by young Israeli visitors on a state-supported tour of Auschwitz (and other death camps) who wrap themselves in the flag while posing for selfies on the train tracks at the Death Entrance of Auschwitz. I fail to understand via rationality why a population that has suffered so much systematic persecution – and even attempted extermination – in both the Christendom of the Old Europe and the Enlightened Europe of Science and Renaissance have become so racist, so hateful, so vile and so inhuman towards the native population of Palestine – the Arabs of Palestine.
The rhetoric of "we have been here for 3,000 years" – often straight from the mouths of the Jewish Americans who emigrated from Brooklyn, New York is hardly any justification, intellectually or morally, for the heinous policies and acts of The Jewish State. I stopped dialoguing with any Jewish friends of mine whose "Israel, Right or Wrong" stance forecloses any possibility of a meaningful dialogue over the subject. Over the years, I have lost quite a few friends and colleagues who assume that irrational attachment to something which is not exclusively theirs. One day after the anniversary of the Soviets' liberation of Auschwitz – 27th January 1945 – I found myself sitting in an airport cafe with two young Israeli women – in their mid-20's, my older daughter's age really – as we were all waiting for our flights to Bangkok on two different airlines. They identified themselves as recently discharged IDF officers – one served for four years as a commander trainer and the other, an IDF spokesperson and news producer. One identified herself as being on the Left, and the other, on the Right. They were travelling together as friends.  I held my views of Israel to myself and I let them speak about their experiences, observations of their country's situation. I enquired about the peace movement among Israelis. The ex-spokesperson of IDF tensed up, and answered, "We live in peace.  IDF protects us", only to contradict herself in the course of the 30 minute conversation: "they killed seven people (Israeli) yesterday at a synagogue which was two minutes away from where I used to live)." She went on to say that, "Israel has no partner for peace" among the Palestinians. She called Palestinians and their organizations "terrorists".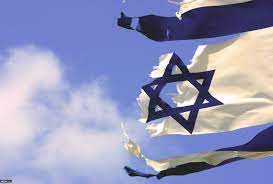 She insisted that Israel is "secular and modern". And that all these international accusations of Israel being racist/apartheid or demolishing of homes of "terrorists" nothing but "smear". The other ex-commander with her less fluent English chimed in occasionally, using her smart phone to translate her Hebrew expressions into English. I asked if they were aware that Likud Party had terrorist origin and the founding father David Ben-Gurion would order his men to line up scores of original residents of Palestinian villages and mass-execute them – with the purpose of terrorising the Arab inhabitants from ever returning to their places of origin. Of course, their indoctrination as Israeli or IDF officers did not correspond to or was not  based on verified historical facts.
One of the two had vacationed in my wretched racist land of Myanmar, and she raved about her beauty and loveliness of Burmese people, my people. I interjected and said, "we call ourselves Buddhists and we perpetrated genocide against Muslim Rohingya." But, alas, none of my words of facts registered with the one who spent three weeks in Myanmar. She wanted to keep her traveller's memory of Myanmar as a "wonderful" tourist paradise. The word genocide obviously did not mean anything to her – one day after the anniversary of Auschwitz liberation. I was not disappointed by the complete Zombie-like character of our chance conversation. I just felt despair and pain – that a people whose sufferings have been so well-remembered, memorialized and commemorated and a state that has more than implicitly justified its really diabolical and violent nature of foundation have shown absolutely no humanity towards the sufferings of other fellow human populations.
David Rieff, the son of the late Susan Sontag and the famed  scholar of humanitarian industry, was actually right when he said, "Never again!" simply means never again shall the Jewish people be subject to genocide in Europe. But this indifference to human suffering is not exclusive to Israel. Much of Asia were sites of genocides, legally recognized or not. Asians and Asia are doing no better. What a sad civilization!!
Fred Terna, Creator of Fiery Holocaust Paintings, Dies at 99 – A prisoner at Auschwitz and three other camps, he dealt with his trauma in semiabstract art that depicted crematories, ovens and chimneys.
___________________________________________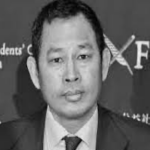 Maung Zarni  A Buddhist humanist from Burma (Myanmar), Maung Zarni is a member of the TRANSCEND Network for Peace Development Environment, former Visiting Lecturer with Harvard Medical School, specializing in racism and violence in Burma and Sri Lanka, and Non-resident Scholar in Genocide Studies with Documentation Center – Cambodia. Zarni s the co-founder of FORSEA, a grass-roots organization of Southeast Asian human rights defenders, coordinator for Strategic Affairs for Free Rohingya Coalition, and an adviser to the European Centre for the Study of Extremism, Cambridge. Zarni holds a PhD (U Wisconsin at Madison) and a MA (U California), and has held various teaching, research and visiting fellowships at the universities in Asia, Europe and USA including Oxford, LSE, UCL Institute of Education, National-Louis, Malaya, and Brunei. He is the recipient of the "Cultivation of Harmony" award from the Parliament of the World's Religions (2015). His analyses have appeared in leading newspapers including the New York Times, The Guardian and the Times. Among his academic publications on Rohingya genocide are The Slow-Burning Genocide of Myanmar's Rohingyas (Pacific Rim Law and Policy Journal), An Evolution of Rohingya Persecution in Myanmar: From Strategic Embrace to Genocide, (Middle East Institute, American University), and Myanmar's State-directed Persecution of Rohingyas and Other Muslims (Brown World Affairs Journal). He co-authored, with Natalie Brinham, Essays on Myanmar Genocide.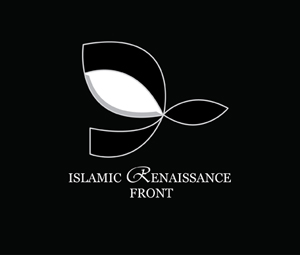 Based in Kuala Lumpur, the capital city of Malaysia, the Islamic Renaissance Front (IRF) is an intellectual movement and think tank focused on youth empowerment and the promotion of Muslim intellectual discourse.
Join the BDS-BOYCOTT, DIVESTMENT, SANCTIONS campaign to protest the Israeli barbaric siege of Gaza, illegal occupation of the Palestine nation's territory, the apartheid wall, its inhuman and degrading treatment of the Palestinian people, and the more than 7,000 Palestinian men, women, elderly and children arbitrarily locked up in Israeli prisons.
DON'T BUY PRODUCTS WHOSE BARCODE STARTS WITH 729, which indicates that it is produced in Israel.    DO YOUR PART! MAKE A DIFFERENCE!
7 2 9: BOYCOTT FOR JUSTICE!
Tags:
BDS Boycott Divestment Sanctions
,
Colonialism
,
Cultural violence
,
Direct violence
,
Ecocide
,
Gaza
,
Genocide
,
Israeli Apartheid
,
Israeli Army
,
Israeli occupation
,
Middle East
,
Nakba
,
Palestine
,
Palestine/Israel
,
Sociocide
,
State Terrorism
,
Structural violence
,
Violent conflict
,
West Bank
,
Zionism
DISCLAIMER: The statements, views and opinions expressed in pieces republished here are solely those of the authors and do not necessarily represent those of TMS. In accordance with title 17 U.S.C. section 107, this material is distributed without profit to those who have expressed a prior interest in receiving the included information for research and educational purposes. TMS has no affiliation whatsoever with the originator of this article nor is TMS endorsed or sponsored by the originator. "GO TO ORIGINAL" links are provided as a convenience to our readers and allow for verification of authenticity. However, as originating pages are often updated by their originating host sites, the versions posted may not match the versions our readers view when clicking the "GO TO ORIGINAL" links. This site contains copyrighted material the use of which has not always been specifically authorized by the copyright owner. We are making such material available in our efforts to advance understanding of environmental, political, human rights, economic, democracy, scientific, and social justice issues, etc. We believe this constitutes a 'fair use' of any such copyrighted material as provided for in section 107 of the US Copyright Law. In accordance with Title 17 U.S.C. Section 107, the material on this site is distributed without profit to those who have expressed a prior interest in receiving the included information for research and educational purposes. For more information go to: http://www.law.cornell.edu/uscode/17/107.shtml. If you wish to use copyrighted material from this site for purposes of your own that go beyond 'fair use', you must obtain permission from the copyright owner.