Alternatives to War: Renewal and Impact
EDITORIAL, 6 Mar 2023
#786 | René Wadlow – TRANSCEND Media Service
One year into the Russia-Ukraine War, one has a "been there, done that" feeling.  To settle arguments by war is not a new idea.  There can be modifications in time.  The armed conflicts in Syria have been going on for 12 years.  There can be modifications in the number of players. It is said that there are 120 armed groups in the eastern provinces of the Democratic Republic of Congo.  However, the nature of war remains the same: to kill as many as possible so that one side wins the argument.
The Russia-Ukraine War has led to increasing the methods of war-making in many countries such as the U.S.A., Germany and France.  There have been increases in military spending, in the possibility of making munitions, and in military strategy.  It is most likely that other countries will follow suit.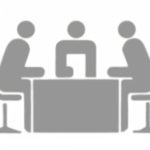 Along with the practice of war, there has been a long tradition of seeking alternatives to war as a way of settling disagreements.  Thus, today, related to the Russia-Ukraine War, we have the United Nations and the Organization for Security and Cooperation in Europe (OSCE).  However these two governmental organizations have not been able to establish a ceasefire, much less to open negotiations.  As in other armed conflicts, there have been proposals to organize negotiations made by one country, most recently by China. There had been earlier France-Germany efforts as well as proposals by individual leaders of countries such as Turkey, Israel, and Mexico.  Such proposals are useful in creating an atmosphere that might lead to negotiations, but none have been acted on for the moment.
There is also a tradition from the early 1900s of non-governmental proposals of alternatives to war.  The first put into practice were the Red Cross Conventions.  If war cannot be avoided, its consequences can be made less deadly by protecting civilians, by helping wounded soldiers, by improving the conditions of prisoners of war.  There have been many violations of international humanitarian law in the Russia-Ukraine conflict, but no state has questioned the validity of the Red Cross Conventions.


There have also been calls for peace on the part of religious organizations such as the pleas of Pope Francis, echoing Christian ethics and efforts of Vatican diplomacy in the settlement of other armed conflicts.  Other religious leaders have made similar pleas, but no other religious movement has the diplomatic infrastructure of the Vatican.
In many countries, there are non-governmental organizations devoted to peace and working for alternatives to war – generally called "the peace movement."  There have been in the past some impressive mobilizations, such as those in many countries on the eve of the U.S. attack on Iraq in 2003 or in New York at the time of the U.N. General Assembly devoted to disarmament.
While peace groups have been concerned with the Russia-Ukraine war, there has not been a unified policy as to the conditions necessary for ending the war.  Some have proposed a new European-wide security system with an end to NATO and a strengthened OSCE.  However, the influence of peace organizations on governmental policy-making is negligible.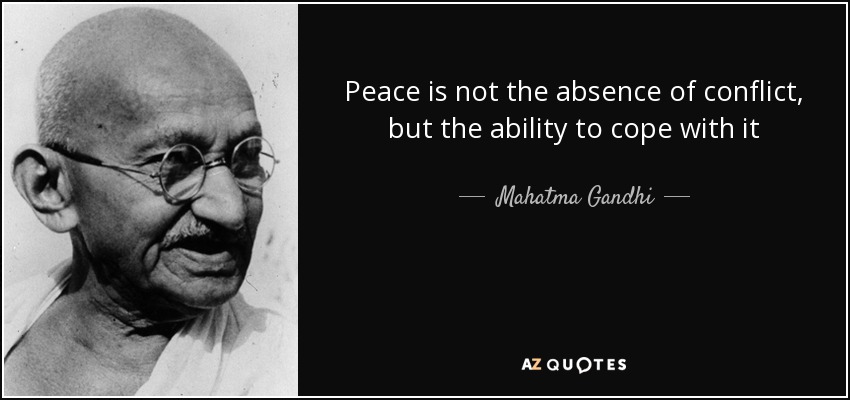 There is alongside the peace movement but separate in function, the peace research institutions, often linked to universities. Transcend Media Service-TMS is a reflection of this peace research.  There are a number of academic peace research institutions, often with their own publications.   There have been in the past efforts to link together institutions and individuals working on peace research, development research on what is now called "the Global South" and "Future Studies".  I have not seen these associations' policy proposals on the Russia-Ukraine War, but I have probably missed many things.
Many have pointed to the Russia-Ukraine War as a turning point–the first war in Europe since the Second World War (if one sets aside the conflicts in ex-Yugoslavia).  Such a turning point requires an examination of our activities, their strengths and weaknesses.  For those of us working on alternatives to war, it is imperative that we renew our efforts and find ways to increase our impact. Present governments cannot be trusted to deal with conflicts nonviolently or build peace by peaceful means. These became Civil Society's tasks. Like war, peace is too important to be left to the generals.
______________________________________

René Wadlow is a member of the TRANSCEND Network for Peace Development Environment. He is President of the Association of World Citizens, an international peace organization with consultative status with ECOSOC, the United Nations organ facilitating international cooperation and problem-solving in economic and social issues, and editor of Transnational Perspectives.
Tags:
Conflict Mediation
,
Conflict Transformation
,
Mediation
,
Peace Building
,
Violent conflict
This article originally appeared on Transcend Media Service (TMS) on 6 Mar 2023.
Anticopyright: Editorials and articles originated on TMS may be freely reprinted, disseminated, translated and used as background material, provided an acknowledgement and link to the source, TMS: Alternatives to War: Renewal and Impact, is included. Thank you.
If you enjoyed this article, please donate to TMS to join the growing list of TMS Supporters.


This work is licensed under a CC BY-NC 4.0 License.